Congratulations to SAFE's Community Impact Manager Amanda Merz for being chosen the Credit Union National Association's (CUNA) Credit Union Hero of the Year for 2023!
This national honor reflects the community initiatives and outreach Amanda leads at SAFE, as well as the numerous connections she has forged among nonprofits, chambers, universities and colleges, and other organizations.
"It is with great pride for us at SAFE that Amanda has been recognized on such a national stage," says SAFE Credit Union Senior Vice President of Marketing and Communications Allison Yee-Garcia. "Whether it's through building bridges with nonprofits, financial education, or volunteerism, she really takes the time to peel back the layers and make real and sincere connections."
As Community Outreach Manager, Amanda leads SAFE's philanthropy and volunteerism programs while fostering external and internal relationships key to actualizing positive and extensive corporate citizenship. This includes programs such as the Community Sustainability Grants that provide cash grants to nonprofits serving veterans, and promoting education and healthcare, high school scholarship program, sponsorships, and direct donations to nonprofits working to improve the quality of life for all who live in the Greater Sacramento region.
"Amanda Merz takes a holistic approach to her work," says Credit Union Magazine Publisher Michelle Willits. The Credit Union Magazine is the official media outlet of CUNA. "She has a well-rounded focus on the physical, mental, and financial health of members and the community. She knows the smallest actions can make the biggest impact."
Merz – a staunch advocate for improving the health and well-being of community members and veterans through SAFE's philanthropic efforts – was chosen from among three other nominees in the country for the honor. The final decision was made by direct vote by the nominees' co-workers and community.
In CUNA's announcement, the association recognized Merz's insight into the needs of those living in Sacramento-area communities and her deep ties with nonprofits in the region.
"I am so excited to hear I have been named Credit Union Hero of the Year," Merz says. "This means so much because credit unions do so many great things all year round across the state and nation, and to think the work I have the privilege to do receives an award such as this means a lot."
The Credit Union Hero of the Year -- chosen each year after a nationwide search and online poll -- demonstrates leadership through community initiatives as well as credit union movement advocacy and a "dedication to the credit unions' people helping people philosophy," reads the Credit Union Times announcement.
In her role, Merz has grown SAFE's Community Sustainability Grant Program to include more recipients and doubled scholarship awards in its high school scholarship program. She hopes to further expand SAFE's scholarship program to include assistance for adults returning to complete their college degree. Under her leadership, the number of SAFE employees volunteering has increased each year.
She began her career with SAFE in 2014 as a financial education coordinator.
In addition to her award, the Sacramento Asian Pacific Chamber of Commerce board recently named Merz as their new chair. She serves as the Vice President for Resource Development for the Sierra College Foundation.
Upon hearing of her initial nomination, SAFE Credit Union Assistant Vice President of Community Relations Rebecca Delmundo lauded Merz's dedication.
"Amanda just wants to make Sacramento better," says Delmundo. "Whether it's through the programs that she manages, or through volunteerism, she shows up and she makes an impact every time."
When asked why she works to improve the community, the once stay-at-home mom of three says her nature fuels her dedication.
"I don't know how to be any other way, serving the community, finding ways to uplift people's lives, help people find their own way to make an impact," Merz says. "It drives me and fills my soul. It is just how my DNA works. I wouldn't know how to be any other way."
Learn More
Learn more about how SAFE supports the community.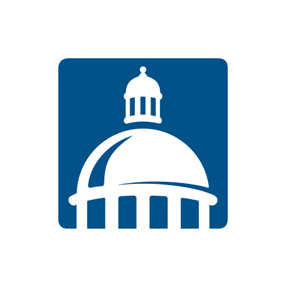 SAFE
SAFE Credit Union has served its members with integrity, exceptional service, innovative products, and progressive technology since 1940.