May is a time to celebrate healthcare workers who strive to keep our communities healthy. And this year, we send them additional thanks and appreciation for the countless hours they put in during the COVID-19 pandemic as they worked to save lives and keep us all safe. They are truly our heroes!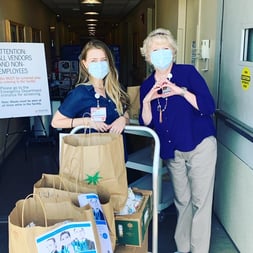 May is chock-full of days and weeks to honor those on the front lines of healthcare, in particular nurses. May itself is Oncology Nursing Month. We celebrate National Nurses Day on May 6; National Nurses Week May 6-12; National Hospital Week May 9-15; National Skilled Nursing Care Week May 10-16, and Emergency Medical Services (EMS) Week May 20-26.
The theme for National Hospital Week this year is: honor the collaborative commitment of healthcare facilities and their staff in providing compassionate care to their patients and residents during this unprecedented time.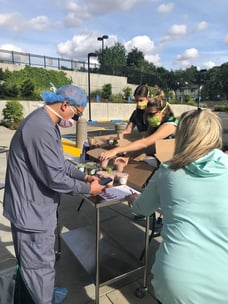 At SAFE, we are honored to be able to "care for the caregivers" through financial wellness services and direct displays of appreciation with healthy treats and other tokens to let them know how appreciated they are.
SAFE works with some of the larger healthcare employers in the Greater Sacramento region through our Workplace Financial Wellness (WFW) team. I am a proud member of that team and just love working directly with healthcare providers to help them improve their financial wellness.
Healthcare providers have their own unique set of financial challenges that we address through tailored financial education and other services. You may think that because doctors and nurses are known for making high incomes that they wouldn't have any financial issues. But the circumstances around their industry create particular situations that may affect their personal finances.
Student loan debt
These include high student loan debt. Medical school students graduate with an average debt of $200,000, according to the Association of American Medical Colleges.
As more nurses pursue 4-year and master's degrees, their education costs rise, too. According to the American Association of Colleges of Nursing, graduate nursing students may leave school with a median debt of $50,000 to $55,000. Those with two-year degrees have median debts of around $20,000, and those with four-year degrees will graduate facing loan debt of around $23,700.
Medical providers have some options to choose from to pay off those debts. For both doctors and nurses, some healthcare providers and government medical programs will offer loan forgiveness programs that pay off all or a portion of student loan debt if the medical professional works for a certain employer or location for a set period of time.
Healthcare professionals can also explore repayment options that allow them to reduce interest, pay based on their income, or pay off their loans faster. The U.S. Department of Education has a handy loan simulator calculator that lets you see how different options may work for you.
SAFE financial educators also offer insights through workshops and webinars about ways to effectively manage debt while sticking to a budget.
Contract work and taxes
Some doctors and nurses choose to work through staffing agencies. These "traveling" nurses and doctors are considered independent contractors who do not have taxes and benefits taken out of their paychecks. That means they have to set money aside so they can pay taxes on their income when they file their tax returns quarterly.
SAFE's WFW team works with healthcare professionals on making budgets and setting up savings plans to reduce the chances they'll be surprised come tax time.
Lack of financial literacy training
You turn to nurses and doctors to help maintain your physical health, not your financial health. The many years they spend in highly specialized training rarely includes financial literacy. According to a study published in the Internal Journal of Medical Education, "(Medical school) Residents and fellows had low financial literacy and investment-risk tolerance, high debt, and deficits in their financial preparedness. Adding personal financial education to the medical education curriculum would benefit trainees. Providing education in areas such as budgeting, estate planning, investment strategies, and retirement planning early in training can offer significant long-term benefits."
While healthcare workers know how to save lives, they don't necessarily know how to save their own money for financial emergencies or deftly handle their debt. That's where SAFE's Workplace Financial Wellness program helps our local doctors and nurses learn more about personal finance basics and principles so they have the tools to improve their financial wellness.
Financial wellness = physical wellness
Studies show there is a direct correlation between financial stress and adverse health outcomes. Some 85 percent of Americans say they stress about their finances, according to the Center for Financial Services. Employees experiencing financial distraction and anxiety are twice as likely to experience health issues such as migraines, ulcers, depression, and in extreme cases, diabetes and heart ailments. Persistent stress can also affect cognitive function.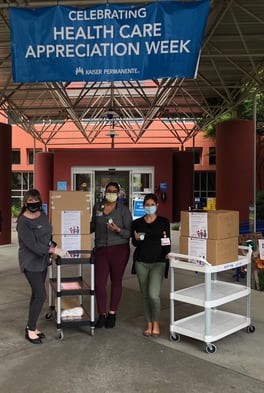 It only makes sense for healthcare companies to provide financial wellness services to their staff so nurses and physicians can focus on making their patients healthy. SAFE Workplace Financial Wellness team is proud to be there to help take care of our much-appreciated healthcare workers.
To learn more about WFW, visit https://www.safecu.org/employers.
To improve your own financial wellness, attend one of our no-cost webinars or dive into personal finance topics at SAFE's Financial Wellness Hub.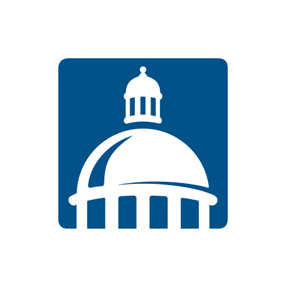 SAFE
SAFE Credit Union has served its members with integrity, exceptional service, innovative products, and progressive technology since 1940.