This week marks an important milestone for the SAFE Credit Union Convention & Performing Arts District. The SAFE Credit Union Convention Center officially opens for business!
And the timing couldn't be more perfect.
As the state re-opens and the economy starts to come back, this marks the start of a new era for our region culturally and economically.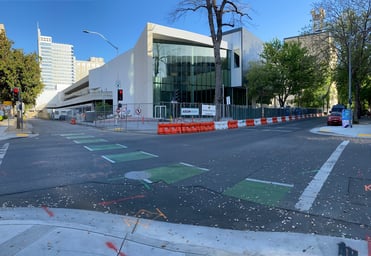 This moment marks the culmination of the hard work of a lot of dedicated Sacramentans wanting to be the very best they can be for our region, and having tremendous persistence and resilience to make Sacramento a world-class city that can attract and delight people who come from all over to see what the region has to offer.
As part of a public-private partnership, SAFE made our investment and 25-year commitment in the District to support the economic vitality of our region. The renovated Convention Center will play a key role in that far into the future. The Convention Center's expanded facilities and latest technology will enable businesses and organizations to host events that bring together the best and brightest, where new ideas and connections will be forged to help our region flourish.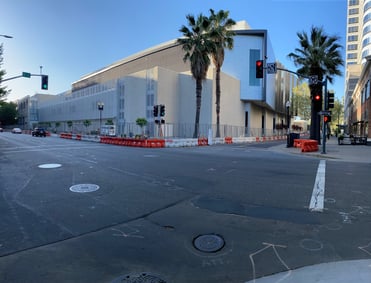 Conventions are expected to bring $240 million into the Sacramento economy each year, money that helps fuel jobs, economic growth, and the financial wellbeing for those who live and work in our region. There are already at least 14 groups booked at the SAFE Credit Union Convention Center between July and December 2021, according to Visit Sacramento.
For SAFE's members, I hope they feel a sense of pride to be represented in this way, having our name on these beautiful buildings. We're a not-for-profit financial institution, and this ensures our community remains strong and that everyone who lives or works in our region can enjoy the arts and entertainment accessible to all.
My hopes for the District are that it is wildly successful from Day 1 and people throughout Sacramento will embrace and have the opportunity to come into those beautiful new buildings and enjoy the real richness of life that includes arts, entertainment, and theater.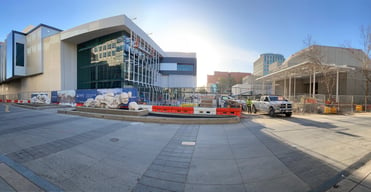 I'm looking forward to the District enabling Sacramento to be the most important capital city in the nation and the biggest economic driver in the nation. We hold a special spot here in Sacramento. These beautiful new buildings will be a jewel on the crown California wears around the world.
Get the latest about member exclusives!
Sign up to be the first to hear about exclusive access and special offers for SAFE members at the SAFE Credit Union Convention & Performing Arts District. Join our email list here.