As much as it pains me to admit my little girl is growing up, she is – and way (way!) too fast. It feels like yesterday we just transitioned her out of our room and into her own room … and, now, we're refreshing her room so it's more suited for a young girl who is on the move.
After lots of research, scouring the Web for tips from more experienced parents and kid-friendly designers, my husband and I agreed that there will likely be several "editions" of our daughter's "big girl room" as she grows and her interests change. With that in mind, we've decided to make a few high-impact changes that don't break the piggy bank. Below is our three-part plan of attack:
Break out the paint roller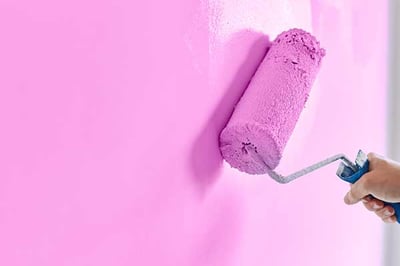 Every design show shares this tip, because it's true: painting a room a fresh new hue can totally transform the space. One can of paint often is enough for an average-sized bedroom and you can shave costs by painting yourself. Already have brushes, painter's tape, and drop cloths in your garage? Then you're already ahead of the game, especially from a cost perspective.
While we haven't decided on the exact shade we're working with, we're going to go with something on the brighter side so the space feel entirely different than her muted, tranquil nursery. We'll probably pull out an accent color from her bedding, which leads me to my next tip …
Pick up new bedding – on clearance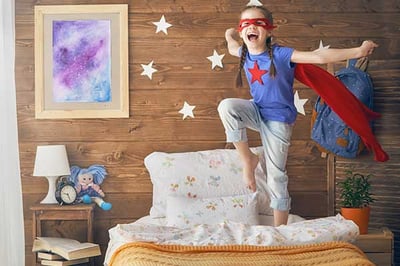 Luckily, our daughter stayed in her crib – which transitioned into a toddler bed – for a long, long time. We got a lot of miles out of it, so upgrading her to a twin bed doesn't sting nearly as badly as it could. That said, buying a new mattress and bed frame does cost a pretty penny, so I started scouring my favorite stores for discounted bedding as soon as I knew that this room re-do was really happening. And, on one of my very first shopping adventures, I found the most adorable mermaid bedding collection on sale for nearly 50% off. Guys, my daughter adores mermaids.
In addition to picking up basic bedding (including two full sheet sets), I nabbed a coordinating accent pillow and stuffed mermaid – all for less than $100. Who cares if this bedding collection was from "last season"? Cute is cute and my daughter will be thrilled.
Incorporate low-cost art
With a mermaid theme firmly in place, my next and final action item is to source some ocean-themed wall art to pull everything together. Esty is my go-to site for this type of thing and, after a preliminary search for "printable ocean-theme art," I know I won't be disappointed. There are tons of adorable options: water-colored seahorses and octopi, cute sayings like "mermaid wishes and starfish kisses," and more. Luckily, I already have a few white frames that I can use to display these downloadable splashes of color.
And, that's it. With some planning, ingenuity, and elbow grease, this refresh will not only be cost-effective – it'll be adorable. What parents could ask for more?
Now it's your turn. Share your best affordable décor tips below.
Happy designing!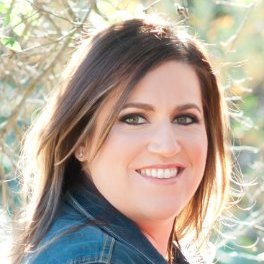 Gina Jacobs
Gina Jacobs loves to write – which is why she's been doing it professionally for more than a decade. As the work team lead of the SAFE Credit Union communications team, she helps shapes all internal and external marketing efforts. She spends her free time chasing after her rambunctious toddler and Shih Tzu. Her husband of seven years also keeps her on her toes.