The days of pointing to a file cabinet and telling your loved ones "everything is there when the time comes" are gone. In today's world of technology, digital assets are an important part of a person's estate. If these assets are not included in your overall estate plan, your family can be left without access to your online accounts.
Understanding the definition of a digital asset is one of the most important steps to managing and protecting them.
Digital assets can include text, images, multimedia information, or personal property stored in a digital format such as on a computer, server, smart phone, tablet, or other electronic device.
These assets generally fall into two categories: financial and sentimental. Assets that have financial value include digital currency such as Bitcoin and domain names. Assets that have sentimental value could be photos, videos, personal websites, and social media sites such as Facebook, Pinterest, or Instagram. These websites may also contain photos, videos and other electronic files important to you and your loved ones.
Business owners, in particular, must be careful to manage their digital business property. This type of property includes online accounts registered to the business, assets of an online store the business manages, newsletter subscription lists, client information, and client history. Often, these digital assets are the lifeblood of the business and in the event of an owner's death, the business may be in jeopardy of losing this information. It is crucial that intellectual property is managed, such as copyrighted digital materials, registered trademarks, and patents.
Yet, despite the many legal, logistical, and business issues regarding digital asset succession planning for small businesses, the majority of these issues can be dealt with through proper planning and digital asset management systems.
All of these digital assets have something in common: they must be managed after your death so that your beneficiaries receive their benefits and your business can continue functioning properly. The first step to creating a digital asset plan is to make a list of all of your digital assets and include how to access them. These lists should be accessible to your successor trustee with clear directions regarding your wishes for their use and distribution.
By planning, organizing, and maintaining this information, you'll ensure that these valuable, and often sentimental, assets are protected.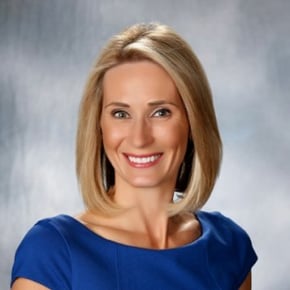 Natalie Spiwak
Natalie Spiwak is the CEO and Founder of Affinity Trusts. Affinity Trusts aligns with the leading estate planning law firm, Citadel Law Corporation, to provide SAFE Credit Union members a complete range of advanced estate planning services. By providing accessible seminars, and engaging in personal dialogue with clients about estate planning, Affinity Trusts serves the life-planning needs of many with a high level of passion, expertise and integrity. When not busy with her clients, Natalie loves spending time with her two young children and because she also has a degree in archeology, loves traveling the world!