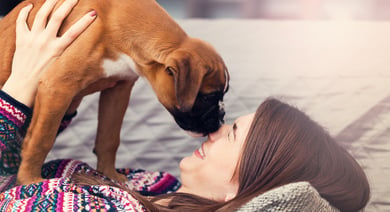 Summer is often a time when people think about getting a new puppy, but with that furry little member of the family comes some big responsibilities and potential nightmares. There are lots of techniques to help you avoid coming home to a destroyed coffee table or favorite pair of shoes. Here is a short list of quick tips for all new puppy parents!
Puppy proofing
Place anything that your new kitten or puppy could chew, lick, or ingest out of reach. Bookmark the SPCA Animal Poison Control site and put their phone number clearly within reach for all family members.
Watch for sharp edges that could cause injury.
Secure bookshelves or televisions that could topple over, especially if they jump up on them or can crash into them.
If you live in an area where they may be rattlesnakes or poisonous spiders, make sure your pet is supervised when outside. Keep them out of areas where there is tall grass, woodpiles, or anywhere a snake or spider may want to hide.
Training
Invest in a dog crate - it's a great way to help your puppy learn boundaries, plus it also becomes a place he can go if he's feeling scared or just wants to chill out. Crate training is easy - it just takes a little patience. Important: Never use the crate as a punishment. If you place a toy and a small treat inside before closing the door they will eventually understand that it is their very own safe space.
The best way to keep the little one out of trouble is with good obedience training. Talk to your vet or pet shelter about local puppy obedience classes.
Everyone in the family should be involved in training your puppy. Keep commands consistent and it will be less confusing for her and she will learn much faster by hearing the same commands repeated.
Feeding tips
Pick food and water bowls appropriate for your pet's size. You may need to upgrade as they grow.
Ceramic bowls are easily cleaned in the dishwasher, but are also easy to break. Aluminum and hard plastic are more durable choices.
Food options abound - check with your vet about what type of puppy food is appropriate for your new baby.
Be consistent. Feed your new puppy at approximately the same time each day.
Toy time
Some breeds are more energetic than others, but all puppies are precocious and cuious. Give your puppy a variety of options and you will soon discover which types of toys the puppy favors.
Have a toy box and leave it in the same place so that your new puppy can select the toy they want.
Some pets prefer one "texture" over another, so try a mix of natural rubber, ribbon, string, rope, and soft plush.
If your puppy is bored of a toy, take it out of the box, wash it, and put it away for a few months. Bring it out at a later date and it will be a new experience!
Remember, there is no 100% "safe toy," so always monitor playtime to prevent ingestion or choking.
---
Protect your new furry friend and your budget
As a pet parent, you want to provide your dogs and cats with the best possible care. But no matter how prepared you are, you may still be faced with a large vet bill if your pet is injured or becomes ill. Check out some options for pet insurance available through our partner, Apollo Insurance Services, that can help you save loads of cash if your pet gets sick.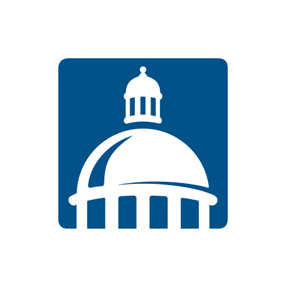 SAFE
SAFE Credit Union has served its members with integrity, exceptional service, innovative products, and progressive technology since 1940.