SAFE Credit Union has something special going on – in so many ways. With our culture. With our community engagement. How our members think of us. Our innovation. Our leaders and employees.
You don't have to take our word for it. We have a long – and always growing list – of awards and honors that put the spotlight on the many winning facets of SAFE.

The most important aspect of SAFE comes down to our members. We have them front of mind in all we do, starting with our workplace culture that has led to numerous Best Place to Work awards. We know that having happy employees leads to happy members. SAFE's work with technology to provide the best products for our members also earns kudos. We care about the communities our members live and work in, so we are actively engaged in philanthropy, volunteerism, and other good corporate citizen initiatives. We have some pretty special people working here too, and their dedication to the credit union mission and the community wins raves!
So, drumroll please! Here is the current list of our achievements and awards. Check back often to see our latest ones! Thank YOU for being our inspiration to continue to strive for excellence in all we do.
-SAFE Credit Union Awards-
2022
Dora Maxwell Award from the Credit Union National Association for SAFE's grant program.

SAFE is honored for providing $120,000 in grant funds to organizations supporting health, education, and veterans.

Best of Fair Oaks

, Best Bank or Credit Union.

Best of Orangevale

, Best Bank or Credit Union and Best Mortgage Lender.

Sacramento Business Journal, Most Admired CEO (Dave Roughton)

SAFE Credit Union CEO Dave Roughton celebrated for his achievements at the credit union, advocating for the credit union mission, and for his selfless work in the community. Read more

here

.

Sacramento Business Journal, Corporate Citizenship Award

SAFE understands that a healthy regional economy helps all who live here thrive. SAFE was honored for our commitment to providing economic opportunity for all in the Greater Sacramento region. Read more

here

.
2021
Sacramento Business Journal, Corporate Citizenship Award

SAFE honored for our financial assistance and other support to members and the community during the start of the COVID-19 pandemic. Read more

here

.

Sacramento Business Journal, Best Place to Work

SAFE's cooperative and innovative culture shined through during significant cultural shifts in workplaces. Read more

here

.

CUNA, Diamond Award

SAFE supports local businesses in many ways, and an ad campaign that celebrated some of our business members' tenacity and determination in 2020-2021 earned top honors from CUNA. Read more

here

.

Best of Lincoln, Best Bank or Credit Union
2020
Sacramento Business Journal, Best Place to Work

2020 was a challenging year as workplaces responded to the pandemic and addressed social inequities. SAFE excelled in ensuring employee wellbeing while launching a diversity, equity, and inclusion initiative. Read more

here

.

CUNA, Diamond Award

SAFE received two top awards from CUNA. One celebrated a series of financial education videos that combined humor and key financial lessons. The other honored SAFE's robust crisis management response to the economic challenges posed by the pandemic to our members and community. Read more

here

.

California and Nevada Credit Union League, J. Alvin George Outstanding Volunteer Award,

Terrance Tremelling

SAFE Credit Union Board Chair Terrance Tremelling has long been a champion for the credit union movement, and his executive experience provides expert leadership for SAFE. The award honors significant contributions by people who serve credit unions as a board or committee member. Read more

here

.
2019
2018
California Credit Union League, Advocate of the Year Award,

Dave Roughton

SAFE Credit Union President and CEO Dave Roughton received this honor for being instrumental in nurturing local relationships with elected officials in the Greater Sacramento area and advocating for credit unions among decision makers. Read more here.

Sacramento Business Journal, Best Place to Work

SAFE launched a multi-year trend with being recognized as the Best Place to Work in the Greater Sacramento region. In surveys that led to the award, employees expressed their enthusiasm for SAFE's culture of collaboration, cooperation, and celebration. Read more

here

.

National Association of Women Business Owners, Executive Women Award

Then-Vice President of Community Banking and Membership Rachel Zillner received this award for her work helping women succeed in business. Read more

here

.
2017
Sacramento Business Journal, Healthiest Place to Work

SAFE is serious about providing a healthy work environment for our employees. That means walking the talk on work-life balance, promoting physical wellness through an onsite gym, walking clubs, and exercise classes. SAFE also offers a health insurance option with no employee contribution, HSA employer contribution, and employee assistance program. Read more

here

.

Visa DPS, Excellence in Innovation Award

Give members choice. Give members cash rewards. Give them that combination, and you have an award-winning idea for a credit card. SAFE Credit Union introduced its Visa® Cash Rewards Card in October 2017 and received the Visa DPS Excellence in Innovation award just six months later.
Learn More
See SAFE within the community.
Make your next career move with SAFE.
Join us and become a member today!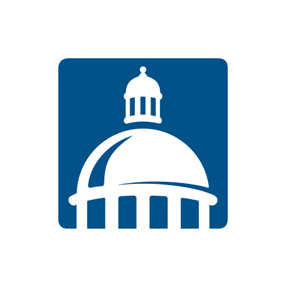 SAFE
SAFE Credit Union has served its members with integrity, exceptional service, innovative products, and progressive technology since 1940.