Ah, summer is finally here, along with an end to the school year and the start of vacation season for many people across the United States. We love to travel, and in the summer of 2017, 42% of Americans will take a vacation of some kind.1 Making the most of your trip starts with smart planning for personal security and best practices for your devices. Take a look at our travel safety and security tips, and enjoy peace of mind along with the sights.
Watch the free WiFi

It can be tempting to take advantage of free WiFi at airports, hotels or cafes, but try hard not to fall into that trap. These connections are usually unsecured and can leave you vulnerable to wireless hacking attacks. Your logins, email or instant messages can be easily stolen. The same idea goes for hotel business centers or cybercafes which are well known for being used by hackers to steal user information. If your connection doesn't ask you to provide a WPA (WiFi Protected Access) key, assume the connection is not secure and plan accordingly.
Set up automatic bill pay
At SAFE Credit Union, we offer free automatic bill pay for active users that can make your life easier and your vacation worry free. https://www.safecu.org/personal/manage-your-money/online-banking/online-services
Take advantage of our service and set up your regular bills to be paid automatically, avoiding late fees while you're sitting in a beach chair.
Back up all data on any device you intend to bring

With all your sensitive data usually stored on multiple devices (laptop, phone, tablet), you can be at a very real risk of losing it all if you haven't backed up that data. Don't wait until the worst happens, like realizing you've forgotten your smart phone in the back of a taxi; back everything up before you fly off to that desert island.
Don't post details about your trip on any social media outlets until you get back home

Some of the greatest joys of vacation travel are taking pictures and sharing them, with your friends, your family and with your extended contacts on Facebook, Instagram, or even Pinterest. It might seem harmless to show off great pictures of your tan, or your latest hike, but you may be calling too much attention to the fact that you aren't home.
Burglars are known to turn to Facebook and other social media outlets to find vacant homes during a holiday absence. Don't make their job easier by giving them your travel itinerary. Either don't post until you come back from your trip, or change your privacy settings so only those closest to you will have a chance to see your pictures.
Keep your devices (VERY) near you

Hotel rooms are not as secure as you might hope. There are many ways that thieves can make copies of keys, or use a master code to open hotel safes. Small, easily pocketed electronic devices go missing from hotel rooms every day. Dishonesty is a fact of life on vacation, as well as anywhere else. Here are some precautions you can take to make sure you're not a victim of theft by an unscrupulous person.
Purchase a diversion safe and use it to hide your small valuables. Diversion or "trick" versions of everyday objects such as shaving cream cans which have empty interiors can store your cash, jewelry, and small cell phones.
Be discreet when you are leaving so housekeeping is never sure when the room is empty. Also, it's a good point not to hang the sign on the door asking for your room to be made up if you're not in it. It's a sure bet to thieves that the room is empty. When you do leave the room, it's a good idea to put up the Do Not Disturb sign and leave the television or radio on. There will be less of a chance of thieves coming in to a room they think is occupied.
Take everything with you that cannot be replaced. Passports, wallets and cell phones are easy to carry and can be comfortably worn in a front pocket or purse.
Taking safety precautions for your devices and yourself before and during a trip can prevent you from having a lousy one. So be proactive in your vacation security planning so you can reduce your chances of getting into a serious mishap while away.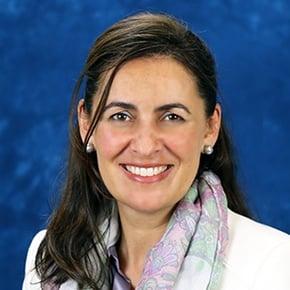 Anca Green
Anca Green is a senior communications specialist at SAFE Credit Union within the marketing department and has focused on writing for much of her career. She's passionate about the creative process and seeing a big picture vision come to fruition. After hours, she enjoys spending time with her two daughters and husband.