Did "improve my finances" make it to your list of New Year's Resolutions? There's an app for that!
Actually, there are dozens of personal finance apps on the market, each designed to help you manage your money in the most optimal way possible. Here's information on three popular apps and SAFE Credit Union's Money Management Tool available through our Online Banking and Mobile App.
SAFE Credit Union Money Management Tool
The Money Management Tool available in SAFE's Online Banking and Mobile App offers a way for you to monitor your daily spending, set long-term financial goals, and see your entire financial portfolio in one place. Spend a few moments to add all your accounts to the tool – from your SAFE savings and checking accounts, to all your credit card accounts, mortgages, student loans, and retirement accounts to quickly see your net worth.
The Money Management Tool lets you easily create detailed budgets that help you monitor your financial performance. A colorful interface helps you quickly see where your dollars go each month – food, debt, entertainment, etc. – and use that information to fine-tune your goals. Set long-term financial goals in the interactive savings tool and get daily, monthly, or annual breakdowns in how to achieve them – and monitor your progress.
The Money Management Tool is available at no-cost (except for data costs associated with your internet plan) to all members. If you have questions or want a little help setting it up, stop by a conveniently located SAFE branch for personal assistance on using the tool.
Mint
With more than 15 million users, Mint is the most popular personal finance app out there. There's no cost for downloading Mint, and you can access the app on your Apple Watch, making it easy to check your finances while on the go.
When you initially set up the app, you can add as many financial accounts as you'd like and Mint will download the accounts' information. You can then use the app to set up your budget, track your investments, monitor your spending, and know the amount of money you have left in any expense category. You can also create financial goals and a lot more, all within an attractive, modern interface.
Personal Capital
If you're looking for something a little more comprehensive than Mint that has excellent investment features, you're looking for Personal Capital. Used by close to 2 million people, this personal finance app offers a free version as well as a paid upgrade version for more serious investors. You can track all of your investments on the app and access valuable investment support, set up a budgeting system and sync your financial accounts, loans and credit cards to give you a complete picture of your finances in a single platform.
You Need A Budget (YNAB)
YNAB is a popular budgeting app that does more than just help you track your spending. The app is full of personal finance advice and tips to help you overhaul your budget and lead a financially responsible life.
YNAB is a school of thought established on four rules of finance:
Give every dollar a job.
Embrace your true expenses.
Roll with the punches.
Age your money.
The app's features help facilitate living in alignment with these four rules. The budgeting software makes habit-changing easier and allows you to assign a job to every dollar so no money is wasted. You can easily sync your financial accounts, track your spending and view your complete financial picture with YNAB.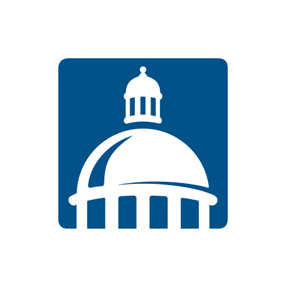 SAFE
SAFE Credit Union has served its members with integrity, exceptional service, innovative products, and progressive technology since 1940.