What does it mean to be a member? At SAFE Credit Union it means we have your back. And to prove it we are putting our members out front – literally.
Not only are we featuring members in our television commercials, on social media and in online advertisements – we are proud to showcase them on 48-foot-wide and 60-foot-wide digital billboards along highways in Sacramento and El Dorado County.
We're thrilled to illustrate our commitment to our members by showcasing them in this big way. Our campaign this year is a larger-than-life "Thank You" to them and our community.
Each member is family!
We have expert Mortgage Officers and competitive Mortgage Rates
and Auto Loans to get you safely on the road!
And the best part is, our employees are the ones who nominated each of our headliners – a dynamic group of Sacramento-region residents who I hope you take a moment to read about.

LaTroya DeLong
This SAFE member says she can't wait for her kids to see her on a billboard! She joined the campaign because of her exceptional experience signing up for a home loan through SAFE. LaTroya and her partner had to buy a new home – and because of extenuating circumstances – they needed it yesterday.
"It was an amazing experience from start to finish," she says. "The transparency about the market was great and it was so easy to communicate with our lender contact. We felt really taken care of throughout the entire process and are now living in and loving our new home."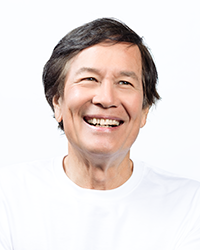 Floyd "Skip" Ellsworth
Skip is having fun bringing up his new-found fame up on the golf course "with the boys." "I'm milking it to the 10th degree. You know, 'I'm a movie star.' 'I'm a TV star!'"
The retired state worker says he joined the ad campaign because he values SAFE's ongoing customer service and camaraderie. "SAFE employees are very nice people who are really out to take care of their folks. That's the way I feel like whenever I go into a branch."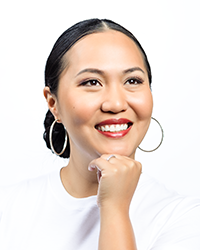 Kate Gonzalez
Kate is already making plans to surprise her family with her billboard debut. "This is such a once-in-a- lifetime thing!"
The double Arthur Murray Dance franchisee – with studios in Folsom and Rocklin – wants to pay her commercial loan experience with SAFE forward. "SAFE didn't just give me a loan, SAFE gave me an opportunity to move forward in the direction of my dreams and my goals."
Rich Hart
"I wanted to share my experiences at SAFE, so hopefully others could join the SAFE family. I've always been able to call and talk to a person, not a computer, which makes me feel good. I'll continue to be a SAFE member because of the people who work at SAFE!"
Rich also jokes that getting the chance to needle his husband, who works for a competing credit union, helped seal the deal. "That's how much I love SAFE!"

Angela Kharena
A SAFE member since she was 16, Angela, says she "genuinely wanted to express how I feel about SAFE. And I say the word "genuine" because you're using real people and not just actors in these ads."
The recent Sierra College graduate and barista who enjoys traveling – she recently visited Israel – is excited to be on billboards and hopes her "friends, coworkers, and family see them!"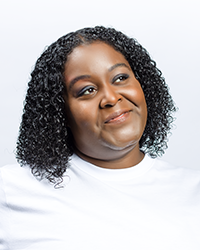 Marlett Reid
"Because I believe in SAFE Credit Union," Marlett says about why she joined the ad campaign. "They are a great credit union, and I'm sure they're always looking for new members. I've been banking with SAFE for years, and so has my family."
Reid was able to get a commercial loan through SAFE for her Kiddy Club Childcare Center location in South Sacramento. She wanted to go to a credit union for her loan. "For me, through SAFE, it was an easy process."
Watch for LaTroya, Skip, Kate, Rich, Angela, and Marlett while you are out in the community, watching TV or online. Their billboards will be appearing on digital freeway signs from Highway 80 and the Capital City Freeway to Interstate 5, and from Highway 65 to Interstate 99.
Also, I want to give a huge shoutout to SAFE's creative marketing team. They have continued to work with Sacramento advertising agency un/common to update our SAFE CreditYOUnion campaign for 2022.
This year's campaign also features new Sacramento-themed SAFE stickers available in branches. The decals were designed by local and noted graphic artist Hans Bennewitz.
And we had such a great time working with Midtown-based Trapeze Ltd. Their creative media crew did an amazing job filming our members and making sure everyone felt comfortable throughout the process.
We first launched our award-winning SAFE CreditYOUnion campaign in 2019 and since then we've won several Credit Union National Association Diamond Awards and a Telly Award.
In 2020, we featured images of SAFE employees. And in 2021, we celebrated SAFE members who are small-business owners.
I am so proud of our team and our members!
Learn More
Read about SAFE's membership perks here.
Join us in welcoming our new Senior Vice President of Marketing and Communications Allison Yee-Garcia.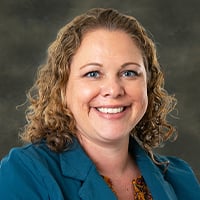 Amber DiBernardo
Amber DiBernardo is Vice President of Marketing at SAFE where she pairs her marketing experience with her project management acumen. She believes in building relationships and fostering expertise and leadership. She earned her Marketing Degree from California State University, Sacramento.