Accessing mental health has become more paramount in recent years. At SAFE Credit Union we are proud to recognize the need for maintaining a healthy mind.
We recently awarded $30,000 to two programs striving to meet the mental health needs of many in our communities. As part of our annual grant program, SAFE Credit Union awarded $20,000 to help provide new HOPE Counseling Center counseling services benefitting those receiving support from Sacramento's Society for the Blind, as well as $10,000 to help area children and teens living in foster care with mental health services provided by Stanford Sierra Youth & Families.
Each year SAFE donates to programs and organizations exemplifying our three pillars of support to the community: health, education, and veterans.
With their funding, Sacramento-based HOPE Counseling Center will give free mental health services to area residents with limited or no sight through a new partnership with Sacramento's Society for the Blind.
The grant is expected to pay for hundreds of counseling sessions.
Specifically with SAFE's contribution, the HOPE: Healthy Outcomes for Personal Enrichment Counseling Center, is expected to provide weekly therapy to at least 20 clients ranging from six to 13 weeks, totaling 267 sessions in all at their offices in Folsom, Roseville, and Midtown Sacramento.
Our SAFE Credit Union committee that determines grant recipients was so very impressed by the counseling center's desire to work with Society for the Blind to offer this much-needed resource. We applaud them for wanting to provide such direct support!
Our grant for Stanford Sierra Youth & Families will be used to offer a continuum of care to local youths living in foster care – many of whom are recovering from childhood trauma – seeking and moving into permanent homes. They do such wonderful work providing services to foster youths throughout the Sacramento area including El Dorado, Placer, and Yolo counties.
In 2021, Stanford Sierra Youth & Families helped nearly 6,000 youth and family members in Northern California, through their programs. Remarkable work!
There are an estimated 3,500 foster youth living in Sacramento, El Dorado, Placer, and Yolo counties, according to the California Child Welfare Indicators Project at UC Berkeley.
Stanford Sierra also provides services focused on behavioral and mental health, substance use treatment and prevention, juvenile justice prevention, and mentoring.
Learn More
Our Grant Program
SAFE annually awards $120,000 in grants in four phases focusing on its three pillars of philanthropy: veterans, healthcare, and education. Click here for more information on SAFE Credit Union's grants program.
Become a Foster Parent
If you are interested in becoming a resource (i.e. foster, kinship, or adoptive) family and opening your heart and home to a youth in foster care, contact Stanford Sierra Youth & Families at (916) 344-0199 or visit their website at www.ssayf.org to learn more today
Did you know?
The Sacramento region's Society for the Blind, established in 1954, provides blindness skills education, training, and supportive services for people who are blind or have low vision. To find out more information visit their website.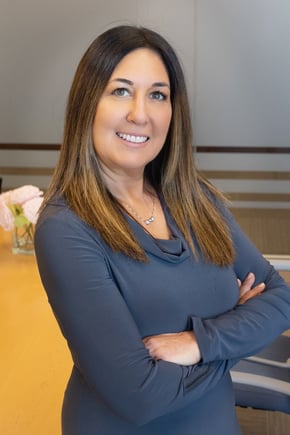 Amanda Merz
Amanda is the Community Impact Manager for SAFE and is responsible for ensuring that the organization's mission to give back is fully realized.