Resources for businesses coping with COVID-19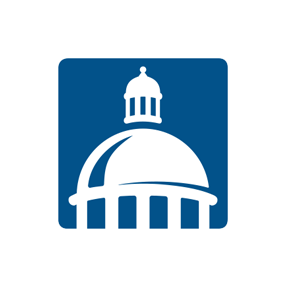 by
SAFE
on March 17, 2020 at 10:54 AM
Businesses are being hit hard by the coronavirus pandemic. As government agencies and local authorities direct certain businesses to close and others lose customers while people self-isolate, business owners may find themselves seeking resources to help them and their employees weather the COVID-19 situation.
SAFE Credit Union has long supported businesses in the Greater Sacramento area with business banking services, from savings and checking accounts to lending. We are here to help our members during this time. In that spirit, we've compiled a list of helpful resources for businesses in the Greater Sacramento area.
If you're an employee concerned about lost wages, read our blog listing resources just for you.
U.S. Small Business Administration emergency loans
Gov. Gavin Newsom officially submitted a request to the SBA for the coronavirus situation, unlocking economic injury disaster loans for businesses. After natural disasters, small businesses and private, nonprofit organizations in the areas affected are eligible to apply for loans up to $2 million. These loans help support businesses and the communities they serve by replacing lost revenue. Businesses can use the loans to pay fixed debts, payroll, accounts payable, and other bills that can't be paid because of the disaster's impact. The interest rate is 3.75% for small businesses. The interest rate for non-profits is 2.75%. These loans also have long-term repayment schedules, up to 30 years, to keep the payments affordable. Each loan is tailored to a business' specific needs and financial situation.
Learn more here: https://www.sba.gov/disaster-assistance/coronavirus-covid-19
Contact the SBA disaster assistance customer service center directly at 800-659-2955 (TTY: 1-800-877-8339) or e-mail disastercustomerservice@sba.gov.
California EDD
The California Employment Development Department provides a number of COVID-19 related resources regarding workplace and employee issues.

Work Sharing Program

If you are experiencing a business slowdown due to the coronavirus, your business may be eligible to participate in the Unemployment Insurance Work Sharing Program. This provides a way for employers to retain their employees by reducing their hours and wages and partially supplementing their employees' pay with UI benefits. Your employees will receive the percentage of their weekly unemployment insurance benefit amount based on the percentage of hours and wages reduced, up to 60 percent. Employers can apply for this program here.

Potential Closure or Layoffs

The Rapid Response program will provide teams to discuss your business' needs to help avert layoffs as well as assist employees facing job losses. Services include worker training to help your employees upgrade the skills they need to avoid being laid off as well as helping the business stay competitive. Rapid Response teams provide career counseling and job search assistance for workers who are facing layoffs, and helps employers and employees navigate unemployment insurance. Learn more here.

Tax assistance

Employers experiencing a hardship as a result of COVID-19 may request up to a 60-day extension from the EDD to file their state payroll reports and/or deposit state payroll taxes without penalty or interest. You must file a written request for the extension within 60 days from the original delinquent date of the payment or return.

Questions? Contact the EDD directly at 888-745-3886.

Learn more about resources for businesses for the coronavirus here: https://www.edd.ca.gov/about_edd/coronavirus-2019.htm
Downtown Sacramento Partnership
The Downtown Sacramento Partnership has put out a tool kit for businesses that includes links to information about health, assistance for businesses, and community fundraisers to support.
Regional chambers of commerce
Chambers of Commerce in the Greater Sacramento area are providing information for their members through newsletters and teleconferences.
Sacramento Black Chamber of Commerce
Sacramento Asian Pacific Chamber of Commerce
Sacramento Hispanic Chamber of Commerce
West Sacramento Chamber of Commerce
Carmichael Chamber of Commerce
Roseville Area Chamber of Commerce
Other helpful resources
The Centers for Disease Control is regularly updating its guidelines for businesses and employers about how to promote safety for staff and customers regarding COVID-19. https://www.cdc.gov/coronavirus/2019-ncov/community/organizations/businesses-employers.html
The California Labor & Workforce Development Agency provides comprehensive guidelines for employers and employees. Get insights on paid sick leave policies, disability insurance, unemployment insurance, and more. https://www.labor.ca.gov/coronavirus2019/
Learn the latest information and mitigation efforts in place in Sacramento County: https://www.saccounty.net/COVID-19/Pages/default.aspx
Follow updates from the city of Sacramento: https://www.cityofsacramento.org/Emergency-Management/COVID19