Thank you for banking with SAFE Credit Union continues and your patience as we respond to and follow health officials' and local authorities' guidelines for addressing the COVID-19 coronavirus situation. Our top priority is the wellbeing of our members and employees.
Self-service Skip-A-Pay
SAFE has expanded our Skip-A-Pay options to include personal loans and credit cards, in addition to vehicle loans1 to help you free up needed cash.
Go here to learn more and start the process.
Self-service emergency loans
SAFE is making it easier for you to apply for our short-term no- to low-interest emergency loans to help you get the cash you need to tie you over.
Go here to learn more and start the process.
Branch hours
Due to recent developments in the Greater Sacramento region, SAFE is temporarily changing the operating hours at our branches and call center to ensure we have the staff available to provide you with exceptional service.
Here are SAFE's operating hours as of Friday, April 3:
Branches: The Bradshaw branch is temporarily closed. Visitors all our branches are required to wear protective face masks. All other branches are open 10 a.m. to 6 p.m. Monday-Friday; 10 a.m. to 2 p.m. Saturday.
Call Center: 10 a.m. to 6 p.m. Monday-Friday. 9:30 a.m. to 2:30 p.m. Saturday.
Live chat: 6:30 a.m. to 6:30 p.m. Monday-Friday. 9 a.m. to 2 p.m. Saturday.


Special note:
SAFE is asking members who are feeling unwell or experiencing symptoms of COVID-19 to use our online banking, mobile app, and CALL-24 service for their banking needs.
Because of increased call volume at our call center and social distancing practices in our branches, we strongly encourage you to use SAFE's Online Banking and Mobile App for your banking needs first. You can also access CALL-24 and our ATMs for certain transactions.
Limits on transfers from savings accounts lifted
On April 24, 2020, the Federal Reserve Board (FRB) announced an interim final rule to amend Regulation D (Reserve Requirements of Depository Institutions) to delete the six-per-month limit on convenient transfers from savings deposits.
The interim final rule allows financial institutions like SAFE to immediately suspend enforcement of the six-transfer limit and to allow an unlimited number of convenient transfers and withdrawals from savings deposits. Effective April 24, SAFE stopped enforcing the six-transfer limit. Now, any available funds may be transferred out of your savings accounts each month. In addition, SAFE suspended the $6 overdraft transfer fee until June 30, 2020.
Help for our members
As the impacts of the COVID-19 crisis continue to play out in our region, SAFE offers a range of solutions to help you manage through periods of reduced or lost income. Our team is here to assist with services that address your unique situation. We also offer individualized assistance for our Business Banking members. You can count on us at times like this, especially if you need our help.
Here's what we're doing to assist you:
Expanding our Skip-A-Pay program for vehicle and personal loans as well as credit cards to free up your cash flow.1
Offering no- to low-interest short-term personal loans to help you bridge gaps in personal expenses2
Providing mortgage payment deferral programs to give you peace of mind3
Increasing SAFE credit card limits to meet your increased spending needs4
Eliminating the fee for overdraft transfers to give you one less thing to worry about5
Extending real estate loan rate-locks to reduce a unique stress of purchasing a home right now6
Providing commercial loan payment deferral programs to give our business members some breathing room4
Connecting businesses with necessary money through SBA loan assistance programs4
Waiving fees for cash advances taken at any SAFE ATM, through CALL-24 Phone banking, or through SAFE Online Banking7
Please call us at (800) SEE-SAFE or chat with us on safecu.org to get the help you need.
1 $25 fee waived for Pandemic Skip-a-Pay program through June 30, 2020. Finance charges will continue to accrue during the deferral period and total finance charges and number of payments may be higher than originally disclosed. 2 Loans subject to approval. 3 Restrictions may apply. Available by member request by calling (800) 701-4115 or emailing lossmitinquiry@DMIcorp.com. 4 Available by member request. Subject to approval. 5 $6 overdraft transfer fee waived through August 31, 2020. 6 Extending 60-day rate-locks to 75 days at no additional cost. 7 Cash Advance Fee: Either $10 or 3% of the amount of each transfer, whichever is greater. Late Payment Fee: $15 or the current minimum payment amount, whichever is less. Returned Payment Fee: Up to $10. Foreign Transaction Fee: Up to 1% of each transaction in U.S. dollars (only applicable to Cash Rewards and Platinum Visa Credit Cards). Rates, terms, and conditions subject to change.
Home loans forbearance
If you are able to make your mortgage payments, please continue to do so through SAFE's Online Banking and Mobile App. If you're experiencing financial difficulties due to COVID-19, you may request to temporarily pause your mortgage payments. This is called forbearance.
How does forbearance work?
Forbearance plans are not payment forgiveness plans. The amount not paid during the forbearance period will still need to be paid.
During the forbearance period, we will suspend negative credit reporting and late charge assessments for up to 100 days.
Once the forbearance period is over, any paused payments will need to be repaid in one of several ways:

As a lump sum.
Through a repayment plan in which an extra amount will be added to your regular mortgage payment to cover the amount you owe from the forbearance.
Through a loan modification. We will work with you on this option if you are unable to pay the lump sum or through the repayment program.
Important note: Please continue to make your mortgage payments until you've been approved for a forbearance plan.
Can I get payment forgiveness from SAFE instead?
We know that some announcements in the news may have led you to believe that your mortgage company can waive your upcoming payments or offer payment forgiveness. However, SAFE complies with applicable agency guidelines. During this pandemic, the agencies are offering forbearance as an immediate relief option for homeowners who need assistance. They have not made payment forgiveness available at this time. We'll keep you updated with any new information we have.
To learn more
If you are interested in exploring forbearance to cope with financial challenges due to COVID-19, please contact SAFE's mortgage servicer to request a mortgage payment deferral.
Call: (800) 701-4115
Email: lossmitinquiry@DMIcorp.com.
Alert: Phishing sites targeting SAFE members
When accessing SAFE's digital banking services, only trust the URL https://www.safecu.org/. SAFE does not use URLS ending in .com, .co, .biz, or any other suffix.
You can also securely access your account using the SAFE Mobile App.
If you haven't already:
For your personal health
We encourage you to also follow Centers for Disease Control guidelines on protecting your health:
Avoid close contact with people who are sick
Avoid touching your eyes, nose, and mouth
Stay home when you are sick
Wash your hands often, especially after using an ATM
Bookmark this blog for future updates as SAFE responds to the situation. We will also provide updates on safecu.org, through email, and SAFE social media channels.
Business resources
SAFE is here to help our business members and the Sacramento area business community. We've compiled a useful list of resources to help businesses weather the COVID-19 situation. Read it here.
Help for employees
If you're an employee concerned about losing wages due to reduced hours, layoffs, or needing to take care of yourself or an ill relative, find useful information here about resources available to you.
Help for families
With parents working from home and kids out of school, we've put together a survival guide that includes tips on talking to your children about the virus, educational resources, how to help your child weather the situation, and how to work effectively from home with kids. Explore here.
FAQ about SAFE's response to the coronavirus situation
What is COVID-19?
COVID-19 is a novel strain of coronavirus first detected in China in late 2019 and has since spread to numerous countries, including the U.S.
How is SAFE Credit Union responding?
At this time, SAFE is monitoring the situation in the community, and following recommendations and guidelines from public health officials and local authorities. That includes increased sanitation in our branches and headquarters, as well as promoting social distancing in communal and work areas.
What precautions are you taking in branches?
Our members' and employees' wellbeing is very important to us. We have increased sanitation in our branches and communal areas. We are practicing social distancing and limiting the number of people allowed in each branch. We have reduced hours at branches and our call center to 10 a.m. to 6 p.m. Monday through Friday, and 10 a.m. to 2 p.m. Saturday. All services are available. If you are feeling unwell or showing symptoms of COVID-19, or wish to bank without visiting a branch, you can access your accounts and cash through our ATMs, call center, CALL-24, Online Banking, and the SAFE Mobile App.
Are home and auto loans still being processed?
All banking services, including lending, are operating as normal.
How will SAFE let me know if there are any changes in access and services?
While we plan to continue to offer full services to our members, circumstances may affect in-person services. We will communicate any changes in access to branches and services on our website, safecu.org; on our social media channels, including Facebook and Twitter; by email; and on in-branch video screens.
If you have questions, please call us at (800) SEE-SAFE, chat with us on safecu.org, or stop by a branch.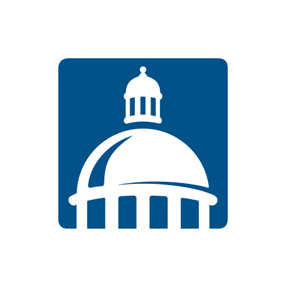 SAFE
SAFE Credit Union has served its members with integrity, exceptional service, innovative products, and progressive technology since 1940.