Working from home. Sick time policies. Lost wages. Layoffs. These are just some of the serious concerns employees face as the COVID-19 situation plays out.
SAFE Credit Union is here for you and ready to help. We've compiled a list of resources that can help you navigate through the challenges this unique situation poses and bring you some peace of mind.
Temporary unemployment
You can supplement lost wages from reduced hours, staying home with your children who are out of school, or complete business shutdown, by filing an Unemployment Insurance claim. If you're temporarily out of work because of COVID-19 and expect to return to your job in a few weeks, you won't have to actively seek work each week to receive benefits. But you must be available to work while you're claiming benefits and meet other eligibility criteria. Benefits can range from $40 to $450 a week. Emergency measures removed the one-week unpaid waiting period for claims associated with COVID-19, so you can start collecting unemployment benefits the first week you're out of work.
Learn how to file a claim here.
Disability
If you come down with COVID-19 and are out of work beyond your allotted sick or paid time off (PTO) time, you can file a Disability Insurance claim. You'll need to be certified by a medical professional that you're out of work for being exposed to COVID-19. Disability Insurance provides payments of about 60 to 70 percent of your wages, and range from $50 to $1,300 a week. Gov. Newsom's executive order waives the one-week unpaid waiting period. This allows you to collect the benefit from the first week you're out of work.
Learn how to file a claim here.
Paid Family Leave
For those who have to take time off to care for a sick or quarantined family member with COVID-19, a Paid Family Leave claim may be an option. Paid Family Leave provides up to six weeks of payments for employees facing loss of wages because they need to take care of a seriously ill family member. Benefit amounts are usually 60 to 70 percent of wages, and range from $50-$1,300 a week.
Learn more here.
Self-employed
Contractors and others who are self-employed may be able to use the Disability Insurance Elective Coverage (DIEC) program. This program is for employers and the self-employed not required to pay into State Disability Insurance but want to be covered by Disability Insurance and Paid Family Leave. DIEC is funded through quarterly premiums and can protect you against partial loss of income when you are unable to work for various situations, including illness. DIEC participants can also receive paid family leave benefits when they take time off work to care for an ill relative.
Learn more here.
Sick time
California requires employers to provide a minimum of three days' sick time for all employees and sets certain regulations about how and when employees can take their sick time. Employers may require workers to use up their accrued sick and vacation time while they care for themselves and others during the COVID-19 situation.
Working from home tips
Many employees are working from home for the first time. Add in children who are home from school and maintaining organization and discipline will be important. Working from home is not a day off. Your boss will expect you to be productive. Here are a few tips to help you keep your mind on work.
Maintain a schedule and stick to it. Include breaks, meals, and any other parts of your work day so you can better frame your day. Have a certain start and end time.
Establish ground rules with others who live with you so you have the space and privacy to work.
Ask your employer for what you need, but be aware that during the COVID-19 situation your employer may only be able to provide the minimum equipment.
Dedicate an office or space for where you work.
Socialize with your colleagues through collaboration tools such as chat programs, video conferencing, phone calls, and email.
Over-communicate. Keep your employer and co-workers in the loop of what you're working on, what you've completed, and any other relevant information. Don't "ghost" your co-workers. This also means being available for contact through the channels your workplace expects you to be connected to.
Treat overtime like you would if you were at the office. If you have to get approved to work overtime from your supervisor, do the same if you're working from home
Learn more about how SAFE is responding to COVID-19.
Resources for helping your kids through the COVID-19 situation.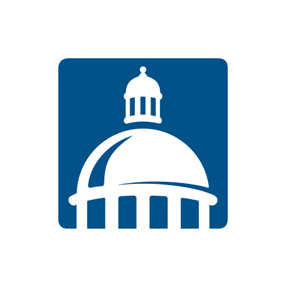 SAFE
SAFE Credit Union has served its members with integrity, exceptional service, innovative products, and progressive technology since 1940.