Corporate citizenship is at the heart of SAFE Credit Union's mission. We pride ourselves in setting our values and standards to a steadfast pattern of giving. This tradition, we believe, strengthens and fortifies the Sacramento Region.
It's always a humbling experience to know that others recognize the work we do! We are proud to share the Sacramento Business Journal has honored SAFE with a Corporate Citizenship Award for Economic Opportunity. This is the second consecutive Corporate Citizenship award SAFE has received from the publication.
This award underscores our ongoing dedication to improving our communities and our commitment to corporate philanthropy.
At SAFE, we consistently provide support to community economic opportunity initiatives through direct donations, grants, scholarships, and advocacy totaling nearly $400,000 in 2021. And I am proud to share, this list grows exponentially longer each year.
Here are other ways we provide economic opportunity for the people who live and work in the Greater Sacramento region.
The District
In 2019, SAFE made a pledge to the very core of the Sacramento region in a big way. SAFE committed to investing $23 million over 25 years as the naming rights sponsor of the SAFE Credit Union Convention & Performing Arts District.
This support contributes greatly to the economic vitality of Sacramento and our surrounding regions. The SAFE Credit Union Convention Center opened in June 2021, and the Performing Arts Center greeted audiences in September excited to see the Broadway hit, "Hamilton."
The business and cultural hub is already proving to be an economic engine generating jobs and economic vitality as the region pulls out of the pandemic. We expect it to continue to provide economic opportunity and growth for years to come.
Creating Opportunity through Philanthropy
SAFE contributes nearly $400,000 a year in philanthropy focused on our three pillars of support: education, health and military personnel.
Education
Economic success – whether for an individual or an entire region – is based on quality education. SAFE directly supports students, education foundations, and nonprofits providing educational services through scholarships, grants, and direct giving. In 2021, SAFE:
Awarded $10,000 in scholarships to low-income high school students heading to college.

Awarded $20,000 to UC Davis medical school students to help defray the high costs of completing their M.D.

Hosted financial literacy education programs for underrepresented youths through a unique high school branch program at three Sacramento-high schools: Cordova, Rio Linda and Mesa Verde.
Financial Health
As a financial cooperative, SAFE understands how important financial health is for people's overall well-being. Last year the credit union implemented innovative ways to promote financial wellness.
Launched the Perfect Cents podcast that shares financial health insights and ways to connect with the community.

Hosted modules for online visitors to learn about everything from savings basics to planning for retirement.

Held 247 no-cost financial literacy webinars attracting more than 7,800 attendees.
Military Personnel and Veterans
In 2021, SAFE gave $20,000 each to two programs assisting military veterans in gaining the skills they need to succeed in the civilian workforce. Grants were given to:
Support Soil Born Farms' Veteran Field Days. The program introduces veterans to agriculture career opportunities at the nonprofit's facility in Rancho Cordova.

Fund veterans' certification tests at Patriot U, provided by Allegiant Giving in Rocklin, an organization that helps veterans translate their service experience into civilian jobs
Volunteerism
SAFE encourages staff to volunteer to make a difference in their own communities by providing them the paid time to do so and offering ongoing lists of volunteer employees.
Previous honors
In 2021, the Sacramento Business Journal gave SAFE a Corporate Citizenship award in part for the credit union's response to the COVID-19 pandemic. SAFE provided $10,000 in individual gift cards to California State University, Sacramento, Los Rios Community College District and Sierra College students; personal protective equipment (PPE) and 3,000 masks to local organizations; and $60,000 in emergency grant funds to help area nonprofits meet urgent needs.
Learn more
See SAFE's community involvement here.
Review our competitive grant process here.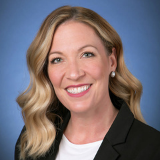 Rebecca Delmundo
Rebecca is AVP of Community Relations here at SAFE. She is a steadfast credit union advocate and is passionate about helping individuals achieve financial confidence.