"Stay SAFE". A simple, potentially overused phrase. For example, when my teenagers leave home for the day, I easily say, "I love you and stay safe".
Pre-COVID-19, I meant it. But not like I do now. Now "staying safe" has become the pinnacle of our thoughts day in and day out.
This is true for SAFE Credit Union and how we think about our staff, our members, and our community partners. We are committed to putting the wellness of our community first. We are all connected in some way, perhaps as neighbors, co-workers, or friends. Supporting the health of our community helps us all stay safe.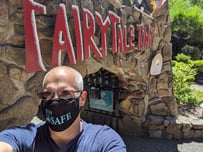 That's why SAFE decided to donate 3,300 "Stay SAFE" masks to nonprofits in the Greater Sacramento area recently. For organizations providing direct services to their clients and the community, the masks are necessary for providing service safely.
When I reached out to organizations, the immediate response was overwhelming. Ari Ortegaray from GRID Alternatives said, "As GRID's work is essential, they have construction teams out on the field daily, ensuring compliance with social distancing and safety precautions. With restrictions slowly starting to lift, we will have more of our staff begin to work directly with clients soon. We have been ordering masks when we can find them, but they are quite pricey."

After a team from SAFE distributed the masks, several groups sent emails to let us know how the masks were being used. Lina Lloyd from the Society of the Blind said their team was able to safely meet for their strategic planning session and collaborate as a team thanks to the masks. The Society of the Blind will give remaining masks to their Low Vision Clinic clients who do not have a mask when they come for appointments.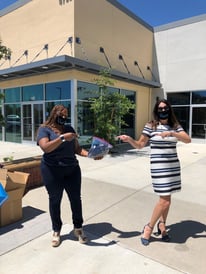 Providing resources to support our community's well-being is a core component of the credit union mission of people helping people. SAFE serves our community and members in numerous ways, including direct philanthropy and volunteering to support local causes. SAFE also provides no-cost financial education opportunities to equip people with the skills they need to improve their financial well-being.
Nonprofit employees are the epitome of essential to the health and wellness of our community. The world is changing and now is the time to re-envision a new normal. We have the chance to make the world a better place. Supporting our nonprofits is certainly one strong way to ensure we build a more equitable society. It is an honor to provide them with the tools they need to do their work.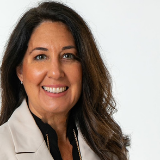 Amanda Merz
Amanda is the Community Impact Manager for SAFE and is responsible for ensuring that the organization's mission to give back is fully realized.