With the past few months of incredible change and challenges, it's only natural to consider the companies you do business with and assess where you are with your finances. You may have questions like:
"Does my bank reflect my ethics and values?"
"How can I keep more of my money?"
"Who will help me get through these uncertain times?"
"Am I getting the most out of my money at my current bank?"
Now's the perfect time to open your eyes to credit unions. Here are five ways credit unions—including SAFE Credit Union—go beyond traditional banks to treat their members as unique individuals rather than numbers on a spreadsheet.
Find security amid change and unrest
When you're facing unprecedented times, knowing that your financial institution has your back and can withstand upheaval and change is critical. Since the 1840s, credit unions have steadily served to put their people above profits. They have weathered ups and downs in the markets, along with social and political discord, to give profits back to their local members and their community in the form of low-fee or no-fee financial products and services. Today, credit unions, like SAFE, are meeting their members where they're at, including offering dedicated pandemic resources, allocating funds to give back to the community, and continuing to deliver the caring services their members need.
Access your accounts and talk to real people…even from a distance
When you're concerned about your finances, it's not enough to have an impersonal big bank with the latest technology. You also need someone you can talk to directly. And that's where credit unions come in. They offer both the tech and the heart. During the pandemic, credit unions continued to deliver both caring customer service and the latest technological advances including mobile apps, digital wallets, and even voice banking. As social distancing becomes the new normal, credit unions are ready with a variety of ways you can access your money and also talk to real people about your financial concerns and goals. Whether you call customer support, ask a question on Instagram, or walk into a branch, you're welcomed as a valued member.
Get smart with money no matter how the market fluctuates
Through credit unions, you become part of a movement founded upon the philosophy of people helping people, no matter the times. Credit unions work directly with their members and the community to foster their well-being. From Business Banking services that keep money local and help drive economic growth for the community to free financial education including live online seminars and self-paced tutorials, credit unions are dedicated to helping YOU build a stable and healthy financial future now.
Gain competitive rates and lower fees when it counts
Credit unions are not-for-profit financial institutions beholden to their members (not shareholders), which means when you're a member, you receive competitive rates and lower fees, helping you establish firmer financial ground, save more, and achieve your financial goals faster. Whether your goal is to pay down debt like student loans or credit cards, save for a house, or invest in a retirement plan, credit unions have the solutions and the experts to help you.
We've got your back
When a crisis strikes, you need a financial institution that takes action. Credit unions have always taken the lead in giving back to the community, and in times of crisis, credit unions really prove that they are there for their members. According to the California Credit Union League, credit unions in the state extended over $656 million in Small Business Administration (SBA) Paycheck Protection Program (PPP) Loans along with $72.7 million in emergency loans. They also waived $2.8 million in fees to assist their members and the community.
Experience SAFE Credit Union for yourself
Like our credit union counterparts, SAFE has also supported our community in crisis. In 2020, we will donate over $400,000 to support health, education, and veterans, along with direct donations to organizations assisting in the COVID-19 response. We also stepped up during the pandemic for our members, offering a variety of options including waived fees, no- to low-cost loans, the Pandemic Skip-A-Pay program, and more.
We encourage you to open your eyes to credit unions, and if you live or work in our geographic reach, we hope you'll consider joining SAFE's 236,000+ members. Our geographic reach includes Sacramento, Placer, El Dorado, Yolo, San Joaquin, Contra Costa, Solano, Yuba, Sutter, Butte, Nevada, Alameda, and Amador Counties.
It can be challenging during these times to make big life changes. Instead of taking a big step, try a small step instead. Give one of our credit cards a try, open up a savings account, or stash away some savings in a certificate. When you make one small step after another, great change happens. We're going places, together.
Start getting more with your money today.
Open your eyes to SAFE Credit Union.
Insured by NCUA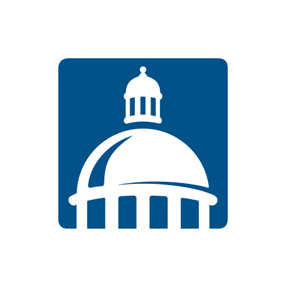 SAFE
SAFE Credit Union has served its members with integrity, exceptional service, innovative products, and progressive technology since 1940.