The women who work at SAFE Credit Union enthusiastically embrace the credit union movement mission of people helping people. They serve on boards of nonprofits, volunteer in the community, mentor youths, and so much more to help our community thrive.
SAFE supports our employees who want to volunteer in the community by providing 16 paid hours a year of time they can use to support causes they're most passionate about.
In honor of Women's History Month, SAFE shares with you how some of our women employees make meaningful differences in the Greater Sacramento region. We hope you enjoy learning more about how these empowering role models dedicate their time to bettering the lives of others.
Amber Mitchell
AVP Call Center Fulfillment
How I empower the community: I've been involved with SAFE Credit Union's high school branches, specifically the one at Folsom Cordova, that help students gain important job skills while assisting their fellow students learn about financial literacy and banking. My focus the last two years has been on my family and home life and on my SAFE team.
Inspirational quote: My inspirational quote changes each year. Instead of making a resolution, I choose a quote to follow. My quote for 2021 is:
Nothing is impossible, the word itself says I'm Possible. – Audrey Hepburn
Billie MacDonald
Collection Officer
How I empower the community: SAFE introduced me to Make A Wish when I volunteered for one of the organization's events. It turned out to be the most amazing night when I saw the smiles and tears on the child who got their wish granted. It was a simple wish, but the memory of those smiles will last a lifetime with me.
Another organization I connected with through SAFE as a volunteer is St. Baldrick's, a nonprofit that supports research to defeat childhood cancers. To see how freely people donated to have their head shaved for this cause was amazing. For three years I watched this, and then I decided to do the shaved head myself. I was lucky enough to have friends there to support me. But more importantly, I was able to raise funds for the very important cause of providing help to children with cancer. Shaving my head was the most daring thing I have ever done, but if the opportunity came up again, I might just do it! I cannot explain the freedom I felt.
Inspirational quotes:
Inch by inch, life's a cinch. Yard by yard, life's hard. – John Bytheway
I am my own best friend. I like me for who I am and what I am. – Billie MacDonald
Brittany Dao
Branch Supervisor
How I empower the community: Pre-COVID-19, I was a victim speaker for MADD (Mothers Against Drunk Driving). I went to a few different high schools to share my personal story of being a victim of drunken driving when I was 16. I was able to share my story with high school students to discourage drinking and driving.
I assisted American Red Cross with efforts after the Camp Fire in Paradise by responding to emails and following up with phone calls about shelter information for wild and domestic animals.
I have worked with Sacramento Self-Help to clean transitional housing yards to maintain a clean and safe environment.
I have built a relationship with Mercy Pedalers, donated money and food to the nonprofit that provides food and toiletries to the homeless community in Sacramento.
I also am involved with More Life Academy, a nonprofit school for homeless students, by providing school supplies for about 30 children a year.
In 2019-2020 I was vice chair of the Watt Ave PBID (Property Business Improvement District). This directly helped the businesses around the Watt-I80 district increase equity and improve quality of life for the community.
Inspirational quote: I am extremely pro-active and believe if things are planned out accordingly, we can maximize the solutions needed for any situation.
Failure to prepare is preparing to fail! – Benjamin Franklin
Colleen Nerius
Chief Human Resources Officer
How I empower the community: I am involved with both Keaton's Child Cancer Alliance (KCCA) as a board member and the Sacramento Area Human Resources Association (SAHRA) as President Elect.
KCCA: Their mission is to "support children with cancer and their families with emotional, educational, and financial support while increasing awareness and funding research toward a cure." I have been supporting KCCA for years through donations and events. I always smile when I hear how that contribution helped families. Now, as a board member, I am broadening that relationship to assist in furthering their mission and bring even more support to those families who are struggling.
SAHRA: Their mission is to: "Inspire, engage, and develop HR professionals to meet the challenges of a constantly changing business environment." I am passionate about human resources because of our ability to enhance the organization in a variety of ways, such as: fostering diversity, equity, and inclusion; reaching strategic goals; helping employees grow in their careers; and many more great things! SAHRA has provided me opportunities to grow in this field so I feel fortunate to be able to give back.
Inspirational quote:
I've learned that people will forget what you said, people will forget what you did, but people will never forget how you made them feel. – Maya Angelou
This is a quote I heard a long time ago, and it stuck with me because it is so important, particularly in HR. I strive to make others feel good, but when that isn't possible due to a difficult conversation then, at least being transparent and helping them understand the "why" goes a long way. I have definitely made mistakes, but remembering Maya Angelou's quote is a good grounding for me before going into conversations.
Dina Garcia
Dispute Resolution Manager
How I empower the community: I support the Sacramento and Salvation Army food banks, as well as Habitat for Humanity. I love to volunteer as often as I can for organizations that positively impact the lives of others. I have a personal obligation to give back to our local food banks because my father, at times, was a recipient of their services.
Inspirational quote:
I've learned that people will forget what you said, people will forget what you did, but people will never forget how you made them feel. – Maya Angelou
Essence Hill
Senior Marketing Production Specialist
How I empower the community: I'm proud to be a Fellow in NELP (Nehemiah Emerging Leaders Program), Class XII. The Nehemiah Emerging Leaders Program, a selective 10-month professional development program, is designed to prepare its Fellows for effective and ethical leadership in their companies and communities. The Nehemiah Emerging Leaders Program offers leadership training customized to the specific challenges faced by culturally diverse leaders. Fellows graduate ready to put their talents to work in the public and private sectors, acting as catalysts for positive change in our community. The Nehemiah Emerging Leaders Program is a WIN-WIN-WIN for individuals, companies and the community.
I also serve as a board member for Single Mom Strong. Single Mom Strong empowers single mothers and their children through enrichment, encouragement, and educational programs. "It takes a village to raise a child, and for single mothers, we are that village."
I also am a member of SWAG (Sacramento Women Achieving Greatness). SWAG's mission is to engage, educate, encourage, and embrace the community of diverse professional women through personal/professional development, philanthropy, and public policy. SWAG is dedicated to creating a sisterhood committed to helping women achieve the best version of themselves and the community.
Inspirational quote:
Add love and watch it grow. – Essence
One of the many quotes, affirmations, and sayings I live by. When we approach life in love, it grows in abundance; everything. A person, a pet, our job, a stranger. When we always come in love, our intentions are clear, and we plant seeds of light in others who may or may not need it, but there can never be too much love.
Jennifer Martin
AVP, Credit and Debit Card Program
How I empower the community: I have spent the majority of my career as a single mom and one of my favorite organizations in Sacramento is Single Mom Strong. For the most part my contributions have been mostly monetary. My daughter and I adopted a family this Christmas, and I try to donate as much as I can. It's a great organization. I've also been involved with Cordova High School – Girl Chat career program. As someone who didn't start off my life the best way and struggled as a single mom to get my degree, I'm a big believer that everyone's path is different.
Inspirational quotes: I have several that inspire and guide me.
Well-behaved women rarely make history. – Eleanor Roosevelt
You should never let your fears prevent you from doing what you know is right. – Aung San Suu Kyi
Every woman's success should be an inspiration to another. We're strongest when we cheer each other on. – Serena Williams
Feminism isn't about making women strong. Women are already strong. It's about changing the way the world perceives that strength. – G.D. Anderson
To the women who are labeled aggressive, keep being assertive. To the women who are labeled bossy, keep on leading. To the women who are labeled difficult, keep speaking truth. To the women who are labeled too much, keep taking up space. To the women who are labeled awkward, keep asking hard questions. – Unknown
I don't know where this quote came from, but it's one of my favorites. I'm not embarrassed to admit I've been called each of these things during my career.
Jolana Lance
Call Center Supervisor
How I empower the community: As a Call Center supervisor, I really like to participate in multiple organizations and events so that I can find something that everyone likes. If leadership is attending an event or involved in something, the Call Center service representatives are more likely to also participate. Some organizations and events I've joined with my SAFE co-workers include City Year, TeamGiving, Team Celebrate, CrimeStoppers, and Oroville Shelter. Two organizations we've worked with annually is Cards for Kids and Sacramento Children's Home. With Cards for Kids, every year we collect and make over 1,000 Valentine's Day cards for sick children in local hospitals. With the Sacramento Children's Home, we sponsor about 40 children who without us may not receive a Christmas gift. Sacramento Children's Home provides us their wish lists, and we go shopping for them.
Inspirational quote:
Volunteers do not necessarily have the time; they just have the heart. – Elizabeth Andrew
Leila Nagel
Senior Communications Specialist
How I empower the community: My wife and I found four puppies in a parking lot and called our friend, who is president of an animal rescue, Fosters & Paws, to ask what to do. Before we knew it, we were fostering those pups and helping them find forever homes. Even though there are a lot of smelly parts to fostering, we were hooked.
We've fostered 25 dogs—some puppies, some adults, and also a few medical cases. During potential adoption meet and greets, I advocate that having a canine member of the family provides an incredible source of wellness in our day-to-day lives, too.
I'm on the Event & Fundraising Committee of Fosters & Paws; we help plan social events that build community among our fosters, as well as fundraise, especially leading up to Big Day of Giving.
I'm also on the Events Committee for Q Social (a part of the Rainbow Chamber of Commerce) building community for genderqueer, non-binary, transgender, and woman-identified members within the LGBTQ+ family through local social events. Prior to COVID, we held several successful social events, and I look forward to planning more in the near future.
Inspirational quote:
And the day came when the risk to remain tight in a bud was more painful than the risk it took to blossom. – Anaïs Nin
Victoria Stedman
Universal Relationship Officer
How I empower the community: While working at SAFE, I have done community work for City Year, an organization devoted to supporting the youth of Sacramento; Happy Tails Pet Sanctuary, a locally owned and operated no-kill animal shelter; and homeless shelters across Sacramento. In my own time, I have participated in playing video games and online events for charities like St. Jude Children's Hospital.
Inspirational quote:
The meaning of life is to find your gift. The purpose of life is to give it away. – Pablo Picasso
Nonprofits can find out how SAFE can help through volunteerism and philanthropic giving at https://www.safecu.org/about/community-involvement
Would you like women like these as your co-workers? Join our team! Find the latest job openings at SAFE. Find out why we've been voted one of the Best Places to Work in Sacramento three years and counting.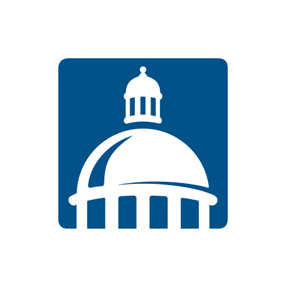 SAFE
SAFE Credit Union has served its members with integrity, exceptional service, innovative products, and progressive technology since 1940.