The day to honor our dads is this June 17. Are you ready?
Unlike moms who may appreciate breakfast in bed, flowers, or an afternoon at a spa for their special day, dads can be more kinetic. They like to play or watch sports. They get their hands dirty in the soil in the garden. They may want to spend a day lazing on a lake or riverbank with fishing pole in hand, angling for a day in the sun and away from work. With this in mind, here at SAFE, we thought it would be fun to explore all of the things to do with dad this Father's Day – and all year-round, in the Greater Sacramento area.
---
For gear junkies
Flight simulators, historical trains, and fast cars await at museums in the area for dads to get in touch with their inner gear junky.
Aerospace Museum of California
Explore the world of flight at the Aerospace Museum of California. Visitors can board historical fighter planes on the tarmac, including a North American F-100D "Supersabre", a LockheedF-104B "Starfighter", and a Fairchild-Republic A-10A "Thunderbolt", also known as a Warthog. Wrench-monkeys can explore a comprehensive display of airplane engines, including a turbojet and a dirigible engine. You can take Dad on a ride through the history of flight, to the Hubble Space Telescope and even to a black hole in the new Morphis Motion Simulator Ride. The Aerospace Museum of California is at 3200 Freedom Park Drive, McClellan. For more information, call (916) 643-3192. https://aerospaceca.org/
California Automobile Museum
See how cars evolved from 1885 to today at the California Automobile Museum. Exhibits showcase how cars influenced California's culture through the ages. Visitors can check out the Cars of the Stars – a collection of cars owned by famous people such as Ricky Nelson, Michael Andretti, and Malcom Forbes. Young kids can explore the world of cars on a smaller scale at the museum's Sparkplug Square. The museum is at 2200 Front St., Sacramento. For more information, call (916) 442-6802 or go to https://www.calautomuseum.org/
Railroad museums
Railroad fans have two places they can explore old-time trains in the Greater Sacramento area. The California State Railroad Museum near Old Town Sacramento features interactive exhibits about the history of trains and how they shaped the West. Learn how whistles, lights, and flags helped railworkers communicate. Delve into the high tech of high-speed rail and get close to locomotives. You can even board the museum's excursion train. For a more low-key train adventure, head to the Folsom, El Dorado & Sacramento Historical Railroad Museum to view historical trains as well as photos of trains from the past. The California State Railroad Museum is at 125 I St., Sacramento. For more information, call 916-323-9280 or go to https://www.californiarailroad.museum. The Folsom, El Dorado & Sacramento Historical Railroad Museum is at 198 Wool St., Folsom. Call (916) 985-6001 or go to http://www.fedshra.org for more information.
---
For the angler
Help Dad have a great day of fishing through a guide service. Helpful experts will take him to serene spots around the area where the fish are biting.
Tight Lines Guide Service
If Dad is angling for salmon, trout and striper, this guide service has him covered. Tight Lines offers a full-service experience, providing top quality rods and reels that feature the latest in electronics. Tight Lines offers guide services on the Sacramento River and Delta, Lake Tahoe, Boca Reservoir, Stampede Reservoir, Donner Lake and Folsom Lake. You can book online at https://fishtightlines.com/ or call 888-975-0990.
Bob Sparre Guide Services
Hop aboard with Captain Bob Sparre to fish Northern California rivers for salmon, trout, shad, steelhead, sturgeon, and striper. Bob Sparre Guide Services takes anglers out on the American, Feather, Sacramento, and Yuba rivers, as well as the Delta. Book by calling 916-826-3600. Learn more at http://www.bobsparre.com.
---
For the family chef
Fact: there are a lot of dads who love to cook beyond the barbecue. Feed your dad's inner chef with a gift of cooking classes, some of which you can take together.
Sierra College
The community college offers cooking classes that explore cuisine from around the world and in our own backyard. Learn how to make sushi, use up that bounty of garden tomatoes, and learn about the nuances of various wines. https://sierra.augusoft.net/
Sacramento Natural Foods Co-op
Learn how to use locally sourced and natural foods through classes and demonstrations at the Sacramento Natural Foods Co-Op. Learn how to make Italian, Japanese and other international cuisine, as well craft menus for special diets and stages in one's life. You can even get a discount if you agree to help clean up afterward. https://sacfood.coop/cookingschool/
Napoli Culinary Academy and Café Napoli
Learn the secrets of making authentic Italian dishes from the chefs at Café Napoli in Sacramento. Courses include pizza-making workshops, three-course dinners, and even a Kids Cooking Class where youngsters and accompanying parents can cook together. https://www.napoliculinaryacademy.com
---
For the gardener
Help Dad grow that dream garden with hands-on workshops. Learn how to grow a perfect tomato, prune fruit trees or start a personal vineyard.
Soil Born Farms
Soil Born Farms offers a series of courses for the urban farmer to help gardeners learn how to grow useful herbs, manage pests, and incorporate native plants into a garden. There are other opportunities to learn about birds, how to compost, and even how to raise backyard chickens. https://soilborn.org
Green Acres Nursey and Supply
This nursey company with five locations in the Greater Sacramento area offers weekend hands-on courses and free talks on garden issues. Its calendar also includes tips on what gardeners should be doing in their gardens during the month. https://www.idiggreenacres.com/events/
With all of this and more to gift Dad on Father's Day, let us know what you chose! Share comments and pictures below – we would love to hear from you!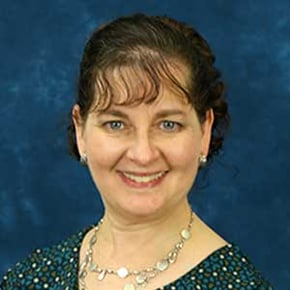 Carole Ferguson
Carole Ferguson is the senior content manager at SAFE Credit Union with the marketing department. She has spent a career sharing stories of people, places and issues through writing and editing.