Moms do a lot for us. They give us nourishing food, care for us when we're sick or down. They spend countless hours driving us miles and miles to school, games, dance classes, playdates, and shopping centers. They teach us how to be good citizens, how to care for others, be patient, and kind.
Moms also can be your first teacher about finances, helping you open your first savings account, paying you for chores and, when sending you to college, advising how to use credit wisely.
For all that, moms get one WHOLE day a year where their tireless efforts are celebrated by their family.
How do you show all you appreciate about your mom on that one day? Many will spend upward of $100 to send flowers or gift cards. Others will pack area restaurants to take mom out to a nice dinner - with a hefty tab.
But while these are nice ways to celebrate - who doesn't appreciate receiving flowers or a fancy dinner out? - there are more meaningful ways to show your mom how much she means to you without breaking the bank. Here are some free - or nearly free - ways to show your love.
Spend time with your mom
Sometimes all a mom wants is to have an enjoyable day with her children. Take a walk with mom down memory lane. Talk about funny family adventures, favorite memories, or even plan to pull out old photos and videos. Let her tell you (for the umpteenth time) about the day you were born, her memories of you when you were a toddler.
Prepare her favorite meal
Instead of going out, head to the kitchen and make her a cherished family recipe. Be it cookies, a casserole or a barbecued steak dinner with all the trimmings, find what she craves and serve it in style.
Build a quote collage
Every mom has those phrases you hear your entire life - some wise, some witty. Create a collage of those sayings that mean the most to you and add your own quotes reflecting your thoughts about mom. Decorate the collage with family photos and colorful images of things your mother likes or dreams about. Buy an affordable frame to put it in so she can display it proudly.
Create a chore coupon book
This is a great idea for kids of all ages - even adults who may be handy with a wrench or hammer. Create coupons for chores you'll do for your mom - make a meal, fix a leaky pipe, mow the lawn, run an errand, organize a closet.
Write a family history book
With on-demand publishers such as Amazon and Barnes & Noble, you can put those family stories into a manuscript and order affordable printed copies for mom - and the whole family. Or, for a one-of-a-kind book, create a photo book that includes personal stories. You can create these books through Walmart, Shutterfly, or other photo product providers.
Write a heart-felt thank-you letter
Make it personal by detailing the many things you appreciate about your mother and what she's done for you you're most thankful for. She'll be sure to cherish it.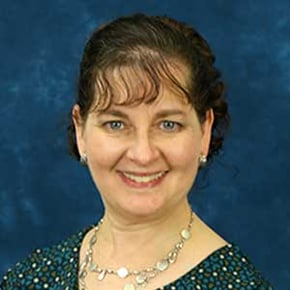 Carole Ferguson
Carole Ferguson is the senior content manager at SAFE Credit Union with the marketing department. She has spent a career sharing stories of people, places and issues through writing and editing.