What would you do to improve your community?
If you had the power to make it happen, would you?
Here's how SAFE Credit Union answers those questions.
We strive to improve the health of everyone who lives in the Greater Sacramento region. We support enriching the lives of future leaders who live in those communities, ensuring they receive quality educational experiences and scholarships to pave the way for their first chapter of adulthood. We proudly support our veterans and those currently serving our nation in the armed forces.
And SAFE Credit Union is definitely using the power of giving and volunteering to make all that happen. It's all part of our Banking on What Matters initiative that focuses on what makes our communities and lives special.
Our philanthropic efforts go beyond cutting a check. Our leaders and employees literally hit the road to help.
Consider this scene. SAFE CEO David Roughton visiting a local golf course to personally present a $10,000 donation to First Tee of Greater Sacramento, an organization that teaches youths life skills, leadership and sportsmanship through the game of golf.
Or this. SAFE employees unloading a moving van chock-full of chairs, tables and other furniture for the residents of June's Place, a memory care unit at Mercy McMahon Terrace. They carefully carry the furniture into the facility's art room, where residents living with memory loss can express themselves through painting, drawing and coloring. It brings a bright spot to their day.
SAFE also helps local organizations share news about their good works through a partnership with Sacramento ABC affiliate KXTV in segments branded "Road to a Better Community." These special broadcasts showcase nonprofits' missions in action and SAFE's active partnership with them.
SAFE has long been on the journey of assisting the communities we serve. In 2017, SAFE donated more than $300,000 to organizations devoted to improving health, enriching children's lives through education and supporting our active and veteran military personnel. SAFE provided $55,000 in scholarships for high school students and UC Davis Medical Center students.
We also foster a culture of giving back among our employees, who volunteered more than 11,000 hours in 2017.
And we're upping our game in 2018! All SAFE employees receive two full days - paid! - to volunteer with organizations of their choice. We'll be mentoring children, assisting the homeless, cleaning parks and waterways, comforting animals, working at fundraisers. The list goes on and on.
It's all about SAFE's commitment to our members and the communities they live in. For nearly 80 years we've grown with the region, partnering with it every step of the way.
As we journey toward a brighter future, we promise to stay focused on what matters, our eye on the possibilities, our hearts leading the way.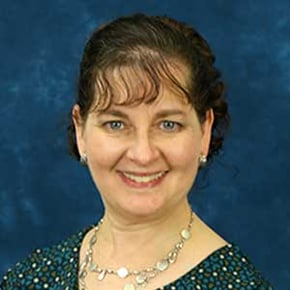 Carole Ferguson
Carole Ferguson is the senior content manager at SAFE Credit Union with the marketing department. She has spent a career sharing stories of people, places and issues through writing and editing.