If you're traveling in the U.S., cities like New York, Los Angeles, and Chicago are probably on the top of your list of places to see. Outside of big cities, however, there are lots of smaller, underrated destinations worth a trip. They feature unique historical attributes and beautiful natural features. And since it's unlikely many in your circle have visited these places, your Instagram posts will be sure to stand out! So, below are awesome alternatives to known favorites:
Instead of Austin, visit
Texas Hill Country, Texas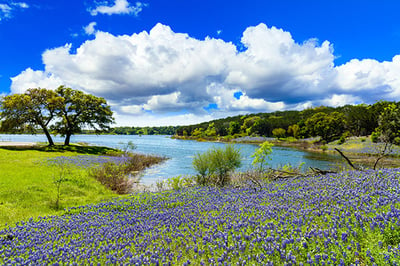 To see what the "Cowboy Capital of the World" is really all about, forget Austin and Dallas and mosey over to Texas Hill Country (the crossroads of West, Central, and East Texas ) for your next epic road trip (or short flight). True Texas roadhouses found all over this region offer live music and iconic Texan fare. The town of Bandera boasts an authentic 19th century hitching post and foodies can find crazy good chicken fried steak at Old Spanish Trail restaurant. You may also want to stop in the historical town of Gruene for live music, dancin', and drinkin' at renowned Gruene Hall. It's pretty much everything you want from a Texas roadhouse.
Instead of the Grand Canyon, visit
Sedona, Arizona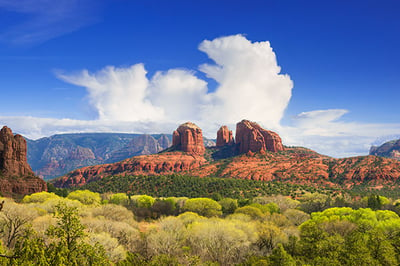 Northern Arizona is known for the Grand Canyon, but Sedona, a couple hours south, offers scenery just as gorgeous. It sits surrounded by red-rock buttes, steep canyon walls, and pine forests. Renowned for its mild climate and vibrant arts community, Sedona is a geological wonderland, and having been there, I can attest to this wholeheartedly! Multi-hued stone formations jut upward from the high desert floor, creating a setting that changes hourly as the sun crosses the sky. The city features great hiking, biking, and mountain climbing opportunities. Uptown Sedona is dense with New Age shops, spas, and art galleries. L'Auberge de Sedona, a luxury creekside retreat surrounded by Sedona's enchanting red rocks ( I have walked on the resort grounds and it's gorgeous), is renowned for its award-winning cuisine.
Instead of Key West, visit
Islamorada, Florida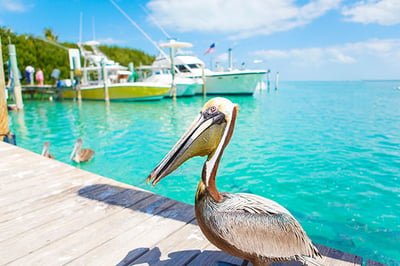 When I think of the Florida Keys, I think of Key West. But farther up the island chain is the Keys' best-kept secret. Islamorada has art galleries, sophisticated dining and lodging, and renowned fishing on both the ocean and gulf sides. It's water sports by day and honky-tonk by night, with a more laid-back vibe than Key West. Morada Bay is the open-air beach bar of your daydreams, with tables set out on the white sands, complete with live music, dancing, and bonfires as the sun sets. Locals also settle in at Lorelei's for live music and twilight tiki cocktails. And all of this is only a 90-minute drive from Miami International!
Instead Kill Devil Hills, visit
Nags Head, North Carolina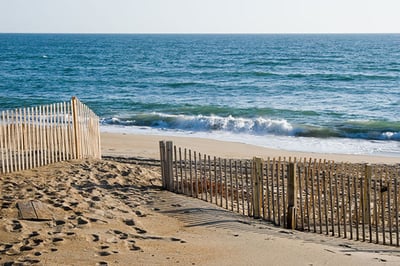 With 11 miles of sand, it's no surprise the beach is everyone's (mine for sure) favorite attraction in Nags Head. This Outer Banks town just south of Kitty Hawk offers ocean fans every sort of shoreline sport, from sailing and kayaking to snorkeling past shipwrecks or hang-gliding over the sand dunes of Jockey's Ridge State Park. Step into the past with a walk through the historic district and enjoy the area's distinct architecture. Nearby attractions include the tallest lighthouse in the U.S. at Cape Hatteras, and Roanoke Island where The Lost Colony settlers came over to America 30 years before the pilgrims at Plymouth Rock. You won't be lacking for great seafood options, which you can fish for yourself off Jennette's Pier. There are several rental options for a fishing charter - just be careful not to catch a shark!
This stands alone - you just need to visit
Mackinac Island, Michigan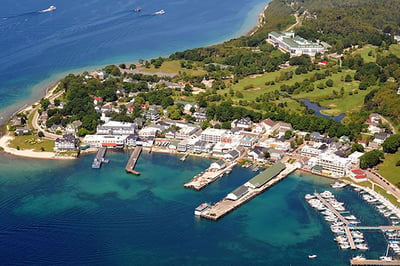 Surrounded by Lake Huron, Mackinac Island retains a Victorian-era charm, with horse-drawn buggies as the main mode of transportation - almost like a Disneyland for adults. And, since there are no cars and no chain hotels, the authenticity is hard to beat. Due to a local ordinance, motor vehicles aren't allowed, so you can truly enjoy this unspoiled island without emissions and noise. Explore 70 miles of hiking and biking trails before taking to the lake to paddle board, sail, or kayak. Afterward, check out Mackinac Bridge, the longest suspension bridge in the Western Hemisphere.
We would love to hear from you about the hidden gems you've found on your travels! Respond below with your favorites.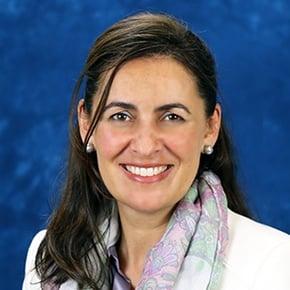 Anca Green
Anca Green is a senior communications specialist at SAFE Credit Union within the marketing department and has focused on writing for much of her career. She's passionate about the creative process and seeing a big picture vision come to fruition. After hours, she enjoys spending time with her two daughters and husband.