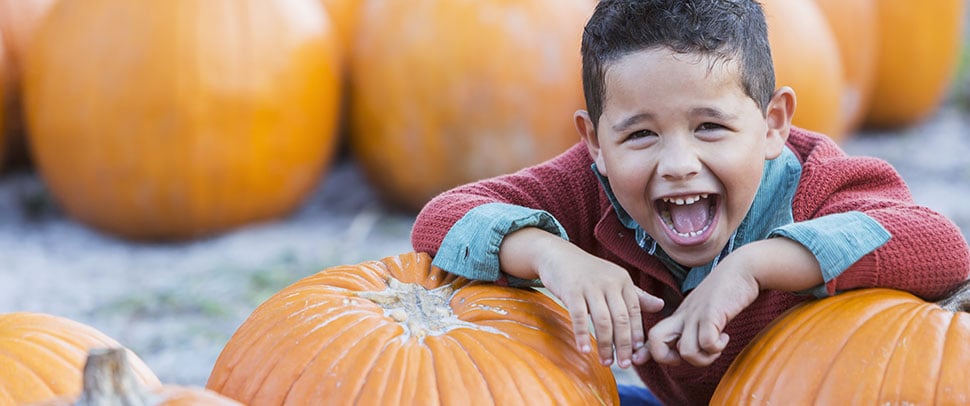 Looking for a local pumpkin patch that may have a corn maze, hayrides, gourds, and other Halloween activities in the Sacramento region? You've come to the right place! Check out SAFE's roundup of the best local patches to get your pumpkins while enjoying the bounties of the season and maybe a scare or two!
The Pumpkin Farm
The Pumpkin Farm has been hosting Halloween fun for over four decades. The Farm consists of 16 acres and has over 100 tons of pumpkins to choose from. You'll also find Indian corn, miniature pumpkins, and straw bales. Your kiddos will enjoy a scary haunted barn, farm zoo, hayrides, jumping castle, tower slides, corn maze, an eight-car train and go-kart train rides. The Pumpkin Farm also brings a bit of Apple Hill down to the valley with its weekend food stands that feature barbecue grill items and drinks as well as pumpkin and apple pies.
Address: 7736 Old Auburn Road, Citrus Heights
Open Oct. 1–31 but closed on Mondays.
Dave's Pumpkin Patch at Vierra Farms
Each autumn, Vierra Farms in West Sacramento transforms into Dave's Pumpkin Patch and hosts a "Cornival", complete with a corn maze, a jumping pillow, animals for viewing, corn boxes, hay and pony rides, pumpkin princess castle, gold mining, and a snack shack. As a working family farm, kids not only pick out an awesome future Jack-o-Lantern but can learn about living off the land. Dave's is famous for its hourly weekend pumpkin chunkin', where squash are launched by cannon into the skies.
Address: 3010 Burrows Ave., West Sacramento
Opens the last Saturday in September through Oct. 31
Branco Farms Pumpkin Patch
This sweet, little, urban pumpkin patch and farm in Roseville contributes a portion of its proceeds each year to various nonprofit organizations; you're doing good when you purchase your pumpkins from them. Branco Farms features plenty to do including face painting, bounce houses, and even laser tag. This pumpkin patch in Placer County opens a bit later than most (Oct. 10) but is well worth the visit.
Address: 5100 Foothills Blvd., Roseville
Open Oct. 10-31
Zittel Farms
Zittel Farms has been around since 1976, (with proud owners Roger and Gail Zittel still running the show) and is the last agricultural farm standing in Folsom. Guests are welcomed year round to purchase local produce. In the winter they transform into a Christmas tree farm and every autumn they host a modest pumpkin patch great for all ages. This is the place to go if you want to start a family tradition that truly goes back to basics with simple amusements and plenty of room to play.
Address: 6781 Oak Ave., Folsom
Open daily in October
Bobby Dazzler's Pumpkin Patch
Bobby Dazzler's pumpkin patch has a fun atmosphere great for all ages. The property also includes the Milo Maze — a maze 5 feet high spread over 2 acres. Bobby Dazzler's features over 150 varieties of pumpkins and a weekend barbecue stand. Snacks, water, and soda are available daily.
Address: 23300 County Road 99D, Davis
Open daily starting Sept. 22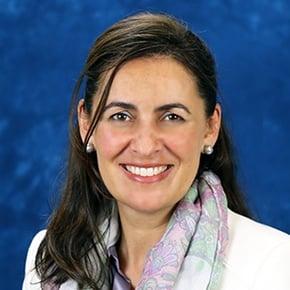 Anca Green
Anca Green is a senior communications specialist at SAFE Credit Union within the marketing department and has focused on writing for much of her career. She's passionate about the creative process and seeing a big picture vision come to fruition. After hours, she enjoys spending time with her two daughters and husband.