What do you think of when you see "Community Relations?" I see a wide vista of opportunities to make our communities stronger, healthier, and more resilient.
As the AVP, Community Relations at SAFE, I take to heart the credit union mission of people helping people. Credit unions are far more than financial institutions. We are engaged members of our community serving not only our members but the communities they call home in numerous ways: philanthropy, scholarships, volunteerism, financial education, and corporate citizenship.
I have the privilege of working with an amazing team dedicated to these causes and so much more. During April, we embrace and celebrate bringing financial education to our members and the community.
Here's how we do it!
Financial Education
One of the differences you'll experience with a credit union over a big bank is that we connect directly with our members to bring them information, products, and services that help them live their best financial lives, no matter where they are on their financial journey.
One significant way we provide that information is through financial education. At SAFE, we host webinars and workshops. We share insights on the Perfect Cents Podcast. We hold real-world simulations with students and young adults so they can experience first-hand the financial decisions they'll make as adults. We also have a dynamic high school branch program that teaches banking and job skills to students who work in the branches providing banking services to their peers.
Experience our financial education yourself!
Community Development
Community connections drive relationships that strengthen our community. Our Community Development Team works closely with chambers of commerce and regional employers to bring financial education resources where people are. We support small businesses and all the jobs they create by working closely with many of the area's chambers of commerce, including the Metro, Folsom, Carmichael, Orangevale, West Sacramento, Hispanic, Rainbow, Black, and Asian-Pacific chambers.
We provide in-person and virtual financial education services to employers to share with their employees to improve overall financial well-being among their workforce. Financial stress is a major cause of sick days and loss of productivity, so bringing these services to employees helps them gain control of their finances to live healthier and happier lives.
Community Impact
SAFE is an active member in our community thanks to our Community Impact team. They bring direct support to regional nonprofits through philanthropy and volunteerism. The team oversees the distribution of more than $400,000 in giving to the Greater Sacramento region with programs that align with SAFE's three pillars of focus: veterans and military personnel; healthcare, and education. The team also directly connects SAFE employees with volunteer activities to invest "sweat equity" in our communities.
The team also oversees our scholarship programs that provide funding to support education for graduating high school seniors, medical students, and students returning to college after a hiatus. The work they do truly embodies the credit union mission of people helping people.
Learn More
Learn and earn with the Zogo app. Free to SAFE members.
Experience SAFE's financial education team yourself and register for a webinar.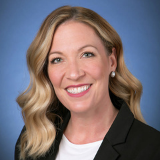 Rebecca Delmundo
Rebecca is AVP of Community Relations here at SAFE. She is a steadfast credit union advocate and is passionate about helping individuals achieve financial confidence.