In 1940, a handful of Army Air Corps members serving at the Sacramento Air Base launched a mission of creating a financial cooperative to benefit their fellow service members. That year, SAFE Credit Union launched with 10 original members.
Today, 80 years later, SAFE continues to pay tribute to our military roots by celebrating our veterans on staff, as well as supporting our current and former military personnel in the Greater Sacramento region through philanthropy.
This year, we asked four of our staff members who served in the military to share their experiences as well as how their service inspires them to provide expert services to SAFE's members.
We hope you enjoy their recollections and inspiration to continue to serve others.
Angel Ramirez
Business Banking Officer
My military experience
Unlike most little girls who grew up wanting to be a ballerina or a veterinarian, I wanted to be a firefighter or police officer. I always knew a job in civil service was where I was headed. I grew up in a family dedicated to serving the nation and their communities. My paternal grandfather was a retired Navy man who became a lawyer. My maternal grandfather was an MP for the U.S. Air Force and later became a police officer. My father was a smoke jumper in California. When I became an adult, life led me into starting a family at a young age, so when I joined the military I was already 26. I had always wanted to serve my country and make my family and children proud. I originally wanted to join as military police like my grandfather did, but during the time I signed on, that role would have required I be deployed and I couldn't bear to leave my children motherless if something happened. I joined the U.S. Air Force as a logistics officer and supported the military police by inspecting their cargo for any hidden explosives as they left for deployments or returned. The amount of responsibility and training that went into this role taught me so many skills that I now apply in my civilian life.
How military service shaped my career
My military experience has benefited my career in so many ways. In the military you are molded to master teamwork, adaptability, superior decision making skills, resourcefulness, persistence, extreme discipline, and attention to detail, all of which I use daily as a Business Banking Officer at SAFE Credit Union. In addition, the passion and enthusiasm to serve the community that are so necessary in the military translate to a profound responsibility to help small businesses thrive and grow with the help of myself and the entire SAFE Credit Union team.
Christopher R.
Front-End Web Developer
My military experience
I come from a family of veterans. My father and grandfather both served in the U.S. Army. I was in the Junior Reserve Officer Training Corps (JROTC) program in high school. On my birthday before graduation, I enlisted in the U.S. Army delayed entry program, which allowed me to finish high school prior to enlistment. On graduation day, as I received my diploma and walked off the stage, I was immediately greeted by my Army recruiter and shipped to boot camp still in cap and gown. After Basic Training, I trained as a bio-medical equipment repair technician. I specialized in X-ray equipment. This took me all around the world repairing hospital equipment in countries such as Germany, Korea, and parts of Central America. Soon I achieved the rank of Specialist 4, equivalent to the rank of Corporal. My favorite and most special times were when I was stationed in Honduras and in charge of all medical equipment at the military hospital. There, I met with members of the Peace Corps and Project Hope, who were working with civilian hospitals that lacked functioning equipment needed to treat and diagnose patients. I organized a joint military and civilian task force to repair those hospitals' broken equipment to improve patient care. For my efforts, the Army gave me the Army Achievement Medal and promoted me to Sergeant. It was an honor to serve during those times.
How military service shaped my career
Most of the medical equipment required some form of programming, which the Army trained me to perform. This training helped me learn other programming languages as I was drawn to web development, including PHP, MySQL, HTML, CSS, and JavaScript. I am now a front-end web developer at SAFE Credit Union and I am very proud to be a part of the Digital Marketing team. The skills, leadership, and discipline I achieved from the U.S. Army laid the foundation for me to be a part of an organization outside of my military service and be part of a team at SAFE.
Mark Jordan
Call Center Supervisor
My military experience
I joined the Air Force in 1984, right after high school, and ended my career during the Air Force reduction of force in 1994. I celebrated my 19th birthday during Basic Training at Lackland Air Force Base. After Basic Training, I went through eight weeks of Technical School training at Lowry Air Force Base in Colorado for my inventory management position.
My first Air Force Base was Travis in Fairfield, known as "The Gateway to the Pacific," with the 60th Supply Squadron, home of the C5 Galaxy cargo plane. Coming from Chicago to California, I was looking forward to fast cars and beaches, but was greeted by cows and an onion factory instead.
On the bright side, I met my future wife of 34 years at the Travis Bowling Alley, and we now have a home in Vacaville with three children. While at Travis Air Force Base, I switched career fields to become a remote processing specialist, which would now be considered a computer operator. This was back when computers were huge, like the IBM 650. During that time we constantly saw changes in technology. We switched from punch cards and card readers to using machines like the IBM 1050 that looked like today's PCs on steroids. We used rotating magnetic drum cartridges for storing and reading information as well as printing carbon paper reports to track everything a base had on hand at any given time. I saw floppy disks shrink from 8 inches, to 5 inches, all the way down 3 inches. It seemed like there were new changes every day.
My second station was Misawa Air Force Base in Japan, known as the "Tip of the Spear," home of the 35th Fighter Squadron, and F16 fighter jets. During that time we received our first tabletop PC, the ATT PC 6300. I had a lot of fun driving on the left-hand side of the road, and learning about a different culture and language. I traveled to many different parts of Japan, including Tokyo, and encountered all kinds of conditions from earthquakes to snow.
Desert Shield began with Iraq invading Kuwait and later became Desert Storm. Around this time I was given additional career field training for loading aircraft. I was deployed and flew in several supply drop missions over the desert from Incirlik Air Base in Turkey. These missions included dropping food supplies to armored vehicles. My stay was 15 days and during that time I experienced a mixture of fear and excitement to be part of something. We were trained in gas masks and chemical gear because of the possibility of attacks from Scud missiles with poisonous gas. There was never a dull moment!
The final base that I was stationed at was Castle Air Force Base in Merced, home of the B52 and the 93rd Bombardment Wing. During this time the military started downsizing. The government closed more than 100 bases and reduced the force by almost half. I was offered a bonus to leave or face the potential of being forced out of my primary career field because of these cuts. I took the bonus money and started my banking career!
How military service shaped my career
The military taught me how to be reliable, consistent, and meticulous about life and the importance of being a service to others. You had to think on your feet every day, juggling work, family, and day-to-day life. That experience ensured I'm prepared when things change at the last minute. Banking and member service are dynamic fields that change daily. You have to be able to adapt. I carry a lot of the mindset I developed in the military to stay alert and be flexible when needed.
Having been a manager for years, I know how important it is to stay humble and remind myself to enjoy what you do. It is important to respect everyone since you never know when they will become your leader or you theirs. When I joined the military it was to be a service to my country, and the same goes for me in my role at SAFE Credit Union. We are here to support, serve, and educate our members to help them achieve their financial goals.
This happens through teamwork, and the military is all about using teamwork and learning from one another to get the mission done.
In the military I worked with many people from different parts of the world, from New York to Texas, to Japan to Egypt. I experienced different foods, cultures and perspectives. I learned from all of my experiences by keeping an open mind. This is especially important during these unprecedented times. My credit union family, as well as my own family, are full of people of different cultures and backgrounds. My family is a mix of African American, white, and Asian ethnicities, and we all have different personalities, views, and opinions. Our members, too, come from many different cultures and backgrounds.
The military made me look at what I want to do in my life and SAFE Credit Union gives me that opportunity to make a difference in my life and the lives of others. I have been in service for over 38 years and proud to have served in both the military and credit union family.
Robert Paduano
AVP, Systems Engineering & Information Security
My military experience
My journey to military service started in high school when I joined the Junior Reserve Officer Training Corps (JROTC) program. I was in the program all four years of high school and learned many life skills, most memorably the importance of college and obtaining an education that would lead to a career. After graduating high school, I enlisted in the Army National Guard knowing that I wanted to seek a career in information technology. The military offered me the ability to continue my education and gain the experience I needed to seek that career outside of the service in the future. Within my first year of enlistment, I was deployed to Iraq for one year. During this deployment I was responsible for the configuration and maintenance of the information systems that provided our headquarters the ability to communicate across the country to the units they commanded. I embraced the opportunity to learn from, teach, and network with other service members while successfully completing my Bachelor of Science degree in computer science.
After returning home, I was offered a full-time job with the cybersecurity office of the Department of Information Management for the California Army National Guard Headquarters. I was responsible for the configuration and implementation of information security controls that protected the sensitive information being processed for all units across California. During the four years I worked for the headquarters, I was assigned to the Defensive Cyber Operations Element, where I was responsible for utilizing my experience in information security to defend and protect California's DoD systems from malicious cyber-attacks. Once again, I was afforded the opportunity to learn, teach, and continue my education. I completed my Master's degree in information systems management, concentrating in information security. As of August 2020, I officially ended my military service after 12 years of service in the Army National Guard.
I joined the military with a goal and a purpose, and I am happy to say that goal was achieved.
How military service shaped my career
My military experience is the basis and the reason I have a career at SAFE Credit Union. Everything I have learned, studied, and experienced throughout my 12 years of service directly relates to my role at SAFE. Besides IT experience, the military also taught me discipline, tact, planning, time management, team collaboration, public speaking — the list goes on. As the AVP of systems engineering and information security, I attribute my success to my military experience and all the skills I was taught along the way.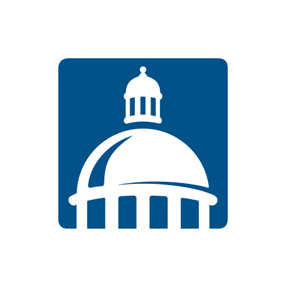 SAFE
SAFE Credit Union has served its members with integrity, exceptional service, innovative products, and progressive technology since 1940.