The nation's 242th birthday is coming! This year July 4 lands on a Wednesday, and many will get this mid-week break to mark the occasion with barbecues, picnics, parades – and of course, fireworks.
July 4 is the anniversary of the signing of the Declaration of Independence, when the Continental Congress and the delegates from the 13 colonies made world history by telling Britian's tyrannical King George III it was time for the colonies to band together to start their own country. It would take a war fought by hard-scrabble soldiers led by Gen. George Washington to earn that independence and to start on the first steps of what is now a shining beacon of freedom to the rest of the world.
July 4 is a time for all of us to come together to celebrate the many freedoms we love about this country, to reflect on the many challenges the nation has overcome and the opportunities for the future. So get out Old Glory, put on your red, white, and blue best and get ready to celebrate!
If you haven't made your Fourth of July plans yet, there are many events to choose from in the Greater Sacramento area. I rounded up a list of great local fireworks shows and events planned for Sacramento and the surrounding areas. Check them out, and if you've been, let me know what you thought!
---
July 3 – Fireworks and Beach Party – Kings Beach (Lake Tahoe area)
For almost 40 years, Tahoe and surrounding area residents have been celebrating Fourth of July on the banks of Lake Tahoe. The Kings Beach State Recreation Area is this year's site of the 39th annual July 3rd Fireworks & Beach Party. The Beach Party, which runs from 7-10 p.m., is open to all ages and admission is free. There will be food vendors and a beer/wine garden as well as live performances by the San Diego Marines Double-Time Brass Band. The event concludes with a fireworks display at 9:30 p.m.
See Fireworks and Beach Party – Kings Beach for more details.
---
July 3 – Ninth annual Fireworks and Freedom Concert – El Dorado Hills
Come for an extravaganza celebrating our nation! There will be live music in the Steven Young Amphitheater and a kids' zone featuring bounce houses, face painting, balloon artists, and more. Food will be plentiful from food vendors, and there will be beer and wine available for purchase.
See Ninth annual Fireworks and Freedom Concert for more details.
---
July 3 and 4 – Rancho Cordova Fourth of July Celebration – Rancho Cordova
The city of Rancho Cordova celebrates with not one, but two fun-filled days of partying for the whole family. This festival has it all -- carnival rides, a beer garden, craft and exhibit booths, a food court, free kids' zone, and concerts featuring the Early Years (Elton John Tribute band) on July 3 and Uptown Funk (Bruno Mars Tribute band) on July 4.
See Rancho Cordova Fourth of July Celebration for more details.
---
July 4 – Elk Grove Salutes the Red, White, and Blue – Elk Grove
The Red, White, and Blue, an event spanning 20+ years in Elk Grove, is yet again one of the area's best for celebrating our nation's birth. With featured vendors and food trucks, along with plenty of live and roaming entertainment, and even a bike and stroller parade, your day is made. The fireworks show ends the evening in style.
See Elk Grove Salutes for more details.
---
July 4 – Fourth on the Field – Sacramento
Across the river in West Sacramento, the annual Fourth on the Field event at Raley Field will have live music, food trucks, hot dog-eating and pushup contests, and a playground area for kids. Adults can buy alcohol and play foosball, ping pong, and dart games in the Western Health Advantage Legacy Club. This event is held at Raley Field but the fireworks show can be seen from Old Sacramento and nearby areas. The best spots to see the show for free are on the east and west side of the Sacramento River near the Tower Bridge. There is a fee for Raley Field admission.
See Fourth on the Field for more details.
---
July 4 – July 4th at Cal Expo – Sacramento
General admission to Cal Expo's Miller Lite Racetrack Grandstand is free, however, you may purchase reserved seats. There will be live music performances leading up the fireworks show. If you want to watch the fireworks from surrounding areas near Cal Expo, take the trail on the parkway to the south side of Cal Expo and set up lawn chairs. Be sure to bring a flashlight or bike light for the trip home.
See Cal Expo for more details
---
July 4 – Lincoln Fourth of July Celebration – Lincoln
Join in a community-wide Independence Day party at McBean Park. The fireworks show can be seen from different parts of town but the best view is from inside the park. There will be events starting at 7 a.m. with a breakfast fundraiser followed by a parade at 9 a.m.
See Lincoln Fourth of July Celebration for more details.
We at SAFE wish everyone a happy and safe Fourth of July!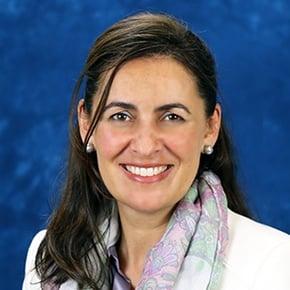 Anca Green
Anca Green is a senior communications specialist at SAFE Credit Union within the marketing department and has focused on writing for much of her career. She's passionate about the creative process and seeing a big picture vision come to fruition. After hours, she enjoys spending time with her two daughters and husband.