Sacramento is home to a wealth of small business and nonprofits, including Capital Stage. The theatre's mission – to "entertain, engage and challenge [its] audience with bold, thought provoking theatre" – is close to the hearts of many SAFE members and employees. With that in mind, enjoy this Q&A featuring unique insights from Michael Stevenson, the theatre's producing artistic director.
Q&A
How did you become inspired to start your business?
I had worked at CapStage as a freelance director and actor for about 10 years, and was invited to interview for producing artistic director when Jon Williams, who previously held the position, announced his departure.
When did you take your first steps to make your dream a reality?
I was 16 years old, acting in my first show. I started taking singing and acting lessons right after that.
Which milestones in developing your business did you find most significant or gratifying?
First, becoming a member of the Actors' Equity Association, the union of professional actors and stage managers. Additionally, being accepted at American Conservatory Theatre to get my master's degree, followed by my first professional directing job at B Street Theatre. That role led to my freelance directing career, and of course, joining CapStage as producing artistic director.
What's been your most positive experience so far?
Producing my first season here at CapStage and seeing how fulfilling it can be to aid another director fulfill her/his vision.
How have your opinions of business ownership changed from when you first decided to start a business until now?
As a nonprofit, we're caretakers rather than owners. It's a huge responsibility and we're all aware of how fortunate we are to be stewards of the theatre.
Where do you look to for inspiration?
What have been the most important pieces of the puzzle that lead to your business' success?
It's always a wild ride as there's no predicting what plays will catch on. Connecting with our patrons is a big part of the puzzle, as well as seeking out great scripts to produce.
What impression do you hope to make on those who do business with you?
We're a professional theatre that's run like a business on the financial side – both transparent and well managed.
Any advice you would offer to those who hope to start their own business?
It's a learning experience and it will take time to get up to speed. You'll never stop learning. And, be flexible.
When you're not hard at work, where can you be found having a good time?
On my bike on the American River bike trail, running, or doing yoga – getting out of my chair!
---
This is the second installment in our "Business Member Spotlight" series. To view our first installment, click here.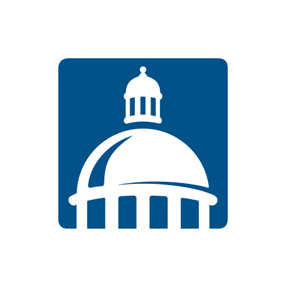 SAFE
SAFE Credit Union has served its members with integrity, exceptional service, innovative products, and progressive technology since 1940.