Happy Halloween! It's no trick - we're introducing a brand-new series focused on our business members. First up: we're proud to spotlight Preservation & co. business owner, Jason Poole. You can learn more about his products by visiting his website – www.preservationandco.com.
Q & A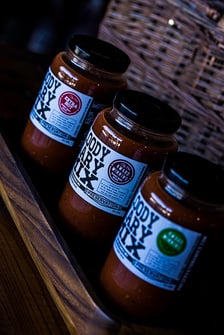 How did you become inspired to start your business?
Since an early age, I've been working in restaurants and bars. As I got more exposure to different aspects of the industry, I discovered my passion to run my own business and get out of the day-to-day aspects of managing a bar. I quickly realized that a lot of the Bloody Mary mix out there tasted bad, and I knew from my mixing experiences that I could produce a superior product – all I needed was one influential person in the industry to take a liking to it.
When did you take your first steps to make your dream a reality?
While working in the bar, I always played around with different mixtures and ingredients. Eventually, I found the perfect mixture. I knew the product was superior, there was a market to tap, and I had all the tools to make my dream a reality.
Which milestones in developing your business did you find most significant or gratifying?
Moving to a real space, definitely. When we upgraded locations and had an actual physical space we had to take care of and pay lease on, things got real. Changing our production space from out of the back of a restaurant and into our own building was a real game changer.
What's been your most positive experience so far?
A sense of pride in seeing our products grow, transform, and adapt to different challenges. Seeing something become a viable business from nothing, to doing well, then very well, and continuing to evolve has been very rewarding. We are currently changing our bottles to have our names embedded into the glass.
Where do you look to for inspiration?
I learn and take inspiration from a lot of food producers. An influential person early on in my business was Shamus Jones, owner of Brooklyn Brine, a pickling company. He's become a really good friend over the years. We first started going pickling together and still keep in contact. He shared his story, which included similar distribution and supply challenges, and his insights gave me many things to consider as I grew my business.
Any advice you would offer to those who hope to start their own business?
My advice would be to find work/life balance – don't neglect all the other important things in your life. Spend time doing things you enjoy. Don't allow work to consume every aspect of your life and value your free time.
When you're not hard at work, where can you be found having a good time?
I like to see new destinations. My business requires me to travel a lot, and I will have flown more than 50 flights before the year is over. Over time, I've become more aware of the need to enjoy every moment. Now, I always attach an extra day or two on my work trips to enjoy the local scenery and explore.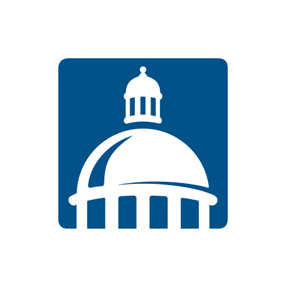 SAFE
SAFE Credit Union has served its members with integrity, exceptional service, innovative products, and progressive technology since 1940.