The main purpose of an Advance Health Care Directive is to plan for future healthcare treatment, if you are incapacitated and unable to communicate your wishes. You might have already communicated and discussed your health care decisions with your family, but unless you have taken the simple but necessary step of signing an advance directive, you are at risk. In the following document, I will review the two distinct sections that are included in a directive and why this makes sense for anyone over the age of 18.
Naming an agent
Naming an agent or a proxy who is designated to authorize medical treatments, if you are unable to communicate your wishes, is probably the most important part of creating an Advance Directive. Here are some examples that show just how important it is to choose the right proxy:
Bob is a 19-year-old college student – He is seriously injured in a sports accident. His condition is now stabilized and he is expected to improve, but he is not able to communicate yet. Some decisions must be made about his therapy and treatment. Bob's parents are unable to get information from his medical records and have no authority to make decisions for him because Bob is in a state that does not have a priority listing of decision makers.
Joe and Sally are married with three children – 15-year-old Nick, 18-year-old Tom, and 20-year-old Mary. Driving home from a local restaurant, Joe and Sally are hit head-on by another car. Joe is killed. Sally is in critical condition.

Sally's twin sister, Sue, who is very close to Sally and with whom Sally had often discussed her wishes about health care, rushes to the hospital. She attempts to get information about Sally's condition. She is told the law prohibits disclosing such information to her. Instead, the information can be given to Tom and Mary who, under state law, have the authority to make medical decisions for their mother.

Unfortunately, Tom and Mary do not get along with each other and the law requires agreement between them before any action can be taken. This leads to a delay in authorizing treatment that could have vastly improved Sally's ability to recover fully.1
The examples above could happen to anyone and are based on true cases where having an Advance Health Directive would have saved time and heartache. Choosing the right person can be a difficult decision, as your agent will be asked to make difficult decisions and will most likely be subjected to an enormous amount of pressure by other family members and friends. Before selecting your agent, you should talk to him or her and verify that this person/s is willing to serve in that role, and would have the ability to follow your wishes regarding end-of-life treatment. It is advisable to name a primary agent and two or three alternate agents. While many people may want to name co-agents, this can cause problems if the co-agents are not able to agree on a course of treatment, as in the example above with Tom and Mary.
Instructions for types of medical treatment
The second, defined section of an Advance Directive outlines instructions for types of medical treatments that you would like to receive, and more importantly, the types you would not want. Specifying medical treatments will ensure that your agent knows what you would or would not want, under certain circumstances. It also ensures that your wishes will be followed if you were on life support. In this part of the document, you can specify how long you would want to remain on life support, and whether you wish to receive hydration, nutrition, and medication which may provide relief from pain but hasten your death.
In your Advance Health Care Directive, you can also specify details regarding organ donation. If you do wish to donate organs, you can specify if those organs will be used for transplant only or for other purposes, such as research, education, or even for plastic surgery procedures.
After the Advance Health Care Directive is executed, you should provide a copy to your primary care physician as well as providing copies to your agents. It's also important to keep a copy for yourself and let your agent/s know where it is located.
The preparation of an Advance Health Care Directive is an essential part of a thorough estate plan because it provides guidance regarding your future healthcare. While you may never be in a situation where a directive will be needed, isn't it a good idea to prepare for the worst while hoping for the best?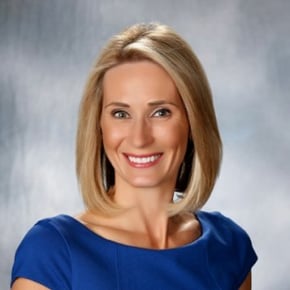 Natalie Spiwak
Natalie Spiwak is the CEO and Founder of Affinity Trusts. Affinity Trusts aligns with the leading estate planning law firm, Citadel Law Corporation, to provide SAFE Credit Union members a complete range of advanced estate planning services. By providing accessible seminars, and engaging in personal dialogue with clients about estate planning, Affinity Trusts serves the life-planning needs of many with a high level of passion, expertise and integrity. When not busy with her clients, Natalie loves spending time with her two young children and because she also has a degree in archeology, loves traveling the world!