This is the final installment in our six-part series on credit, which hopefully has lead most of us (okay, all of us) to agree that maintaining and improving our credit is extremely important. And, although credit may seem like an abstract concept, the more we understand it and how our actions affect it, the better off we are when it comes time to rely on our credit score as an accurate representation of our ability to manage our finances.
We understand that it can be difficult to make big changes in your everyday habits when it's unclear what the benefit of doing so may be. This is especially true if you feel you've fallen behind in your financial plans and you're now considering what to do next. No matter where you may be in your credit journey – it's worth some time to consider ways to establish and maintain a healthy credit score, or perhaps repair one that has seen better days. Here are some of the most common ways that credit can affect you, and how you can get the most out of your credit score.
Renting or buying a place to live
When it comes to buying a house, your credit score will be a major factor in determining if you get approved for a loan, as well as the interest rate you will pay. If your credit score is below ideal, it could cost you tens of thousands of dollars throughout the life of your loan. Even if you're not quite ready to buy that house, many landlords use your credit score as an indicator of financial risk– without the score to show a history of responsible behavior, it can leave you in a tough situation.
Purchasing a car
A car may be a more achievable goal than a house, but even a mid-market vehicle can still approach or pass the $20,000 mark. Most people rely on lending options instead of funding with cash to purchase a reliable vehicle. By ensuring your credit score is in good shape, you can focus on saving for a more affordable down payment and benefit from a lower interest rate.
Finding a job
That's right, your credit score can even affect your future employment outlook. Since your credit score represents responsibility, long-term thinking, and overall serves as an important insight into a person's life choices, some states allow employers to include a credit report review as a part of a pre-employment background check. If your credit score is lacking, you may find yourself missing out on career opportunities as a result.
Starting a business
Many people dream of owning their own business, and credit often plays a significant role in your ability to secure the funding you need to get your business off the ground. Your decisions today can absolutely play a major role in your ability to achieve your business dreams tomorrow!
Other bills and services
You may already do more 'borrowing' than you realize, all of which invites lenders to take a peek into your credit score. Utility usage including water, gas, and electrical are all essentially relationships that are forms of borrowing. Even easy access to these everyday essentials can be affected by your credit score, leading to these companies asking for hefty security deposits should your credit score warrant concern about your ability to pay for their services.
We understand that it's not always easy to be mindful of how everyday decisions affect your credit worthiness. However, the benefits of having a positive credit score can have a meaningful impact on your life over the long run. By doing a little research, being mindful of your choices, and practicing good financial habits, you'll find more opportunities available to you when you demonstrate a consistent history of responsible borrowing and repayment habits. We hope this series on understanding credit was a helpful resource providing some easy steps to building your best and brightest future!
Interested in learning more? Below is a quick video about understanding credit.
For more helpful resources on understanding credit – and other financial topics – we encourage you to check out our Financial Fitness Academy.
---
Financially speaking series:
Part 1: Why is credit so important? | Part 2: How do you establish credit? | Part 3: How do you repair credit? | Part 4: How do you monitor credit? | Part 5: What is interest? | Part 6: How does credit affect you?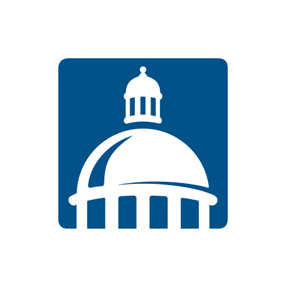 SAFE
SAFE Credit Union has served its members with integrity, exceptional service, innovative products, and progressive technology since 1940.