Establishing a new bank account can be intimidating for young people who have never opened one before. Knowing where to start is an important first step. While working at SAFE Credit Union's Citrus Heights branch for three years, I helped kids and young adults open their first accounts. I would like to share some of the guidance and insights I shared with our younger members as they started on their financial journey.
Few high schools teach students financial basics, such as budgeting, how to monitor bank accounts, and how credit works. So, it is important for financial institutions like SAFE to provide that information in a friendly way. With over 80 years of service to the greater Sacramento community, SAFE offers services that pave the way for younger generations to grow.
Who can open an account at SAFE
If you live, work, or worship in the 13 counties SAFE serves and are ready to join the "adult" world with your own savings and checking accounts, I invite you to talk to us about becoming a SAFE member. You can schedule an appointment to visit one of our branches or open an account directly at safecu.org.
SAFE offers accounts for every stage of life. Our Kids Club account is for kids 12 and younger, which allows for ATM cards. The Young Member account provides teens 13-17 with access to a checking account and debit card. SAFE waives account monthly service fees and paper statement charges until the account holder turns 21.
These accounts are the first step to establishing a banking relationship for youths and can grow with your financial institution.
What you will need to open an account with SAF

E


Identification
You will need valid identification, such as a driver's license, state-issued ID, or passport, to open any new account. One of the main questions I received the most was: "Can I use a photo of my ID?" Short answer: no, you cannot. We love to accommodate our members as much as possible, but we do have to follow proper guidelines to keep YOU and your account safe.
Initial deposit
You only need $5 to open a SAFE Kids Club or Young Member account at SAFE! If you want to open other kinds of accounts, like certificates, you can find the minimum opening deposit amounts here or at a SAFE branch.
A parent or guardian
If you are under 17, bring a parent or guardian with you as they will be a joint owner to start your account.
Account options
Savings accounts
Savings account options range depending on how you plan to use the account. When you first join SAFE, you start with a savings account, also called a share account. During the screening process, you may need to show your proof of address and/or Social Security card, so be sure to bring those with you. We can then order an ATM card to be delivered to your address. You can also use your ATM card to make deposits and withdrawals at SAFE ATMs as well as at about 30,000 ATMs nationwide in the CO-OP network 24 hours a day.
Certificates
Certificates are a great way to tuck funds aside while earning better dividends than in a regular savings account. Certificates lock your money away for a specific period. If you are limited on funds, consider opening an add-on certificate that lets you continuously deposit into it during the term, as you only need $25 to open one. SAFE knows times can be tough, so we allow members to do a one-time withdrawal during the add-on certificate term for up to half of the funds without penalty.
Checking Accounts
Once a savings account is established, checking accounts are available at the age of 13 with instant-issued debit cards at all branches. The difference between ATM and debit cards is debit cards allow for point-of-sale transactions whereas ATM cards are limited to ATM functions only. Treat yourself and give the gift of a new checking and debit card to make your first purchase!
And lots more…


Direct Deposit
SAFE can take the stress away from payday. Whether you are working your first job or planning to soon, SAFE offers direct deposit. You can visit any branch for a direct deposit form or download it here, and give it to your employer to have your paychecks electronically deposited directly into the account of your choosing.
Online Services and Shared Branching
Shared Branching and CO-OP ATM services are one click away with a ZIP code, so if you travel outside of the Sacramento area, you still have access to your funds. Make sure to find CO-OP ATMs as they are surcharge-free. We also have SAFE's online chat during regular business hours so if you are unable to check your balance or want more information on account activity, they are there to help! Insider scoop: SAFE branches use the same online chat system on safecu.org, so you have the convenience to stay home and connect to the same professionals!
Credit Building
Whether you are renting your first apartment or financing your first car, a good credit score is a must. SAFE offers several ways to start building your credit once you turn 18. Options include Savings Builder Loans, Secured Credit Cards, and First Time Buyer Auto Loans.
Savings Builder Loans work somewhat like a loan in that you pay into an account each month and SAFE reports your on-time payment to the credit bureaus. At the end of the term, you get access to all the funds you paid into the account.
With secured credit cards, you secure the line of credit with your own funds by depositing money up front to cover the limit on the card. You use the card just like a regular credit card by making purchases and on-time monthly payments. A big difference with SAFE secured credit cards is you can earn cash-back or points depending on which kind of card you choose. Learn more about secured credit cards and their associated fees and disclosures here.
SAFE also has the tools to get you off to a strong start and keep your momentum. You can set up automatic payments and Bill Pay to ensure your bills are paid on time. You can set alerts on your account to track your spending and alert you when your balance is getting low.
When it comes to banking, SAFE knows our members come first. I remember not knowing where to begin in my own financial journey and how thankful I was to have my parents' and the credit union's guidance. I wish school taught me how to file my taxes and how to build credit. Instead of learning the hard way, SAFE has the tools you need.
Our mission is, and will always be, to help members improve their financial well-being, to provide excellent service, and to ensure a financially sound credit union.
Explore More
Attend a live webinar to learn more about how to build healthy financial habits. Explore our latest webinars here.
Dive deeper into financial issues in the Financial Wellness Hub. Follow a playlist or create your own after answering a few questions.
Read about how a high school graduate started working for SAFE.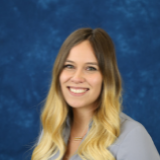 Amy Ellsworth
Amy Ellsworth works in the SAFE Communications and Public Relations Department. Amy spent her first three years of her career at the SAFE Citrus Heights branch. In her free time, Amy enjoys going to South Lake Tahoe with her husband and dogs to explore different hiking trails.