I can admit that I am biased toward credit unions as they have been my go-to since day one. On top of using credit unions for my personal finances, I also decided to make them my career. I started working for SAFE to see where personally and professionally I could grow. And, let me tell you, there are some key differences between banks and credit unions.
You may find yourself asking family and friends, or even spend countless hours researching reviews online, to find which financial institution fits your needs best. I was thankful to have my parents' guidance on where to start and the knowledge to comprehend just how important my choices were when I started my financial journey.
First and foremost, credit unions are not-for-profit, meaning they give back to their members and communities. And SAFE has made it our mission to promise exceptional experiences, the best solutions, and professional experts to help members enjoy life and has been for over 80 years.
Now it's time for some life changing information. Here are the five reasons why you should consider banking with a credit union. After I tell you a bit more about them, you may just decide opening account at a credit union like SAFE may just be the banking experience you've been looking for.
Reason No. 5: Competitive dividends on savings and low rates on loans
Because credit unions are beholden to their members rather than shareholders, they can put money back toward their members by providing competitive dividends on savings and offer low rates on loans. SAFE is also able to offer wealth management and asset protection services. You can make personal appointments with our financial experts, so you know you are in good hands.
While every credit union has its own lineup of products, at SAFE, we offer a wide range of financial service products to help you improve your financial well-being, including savings accounts for all ages; money market accounts; certificates; checking accounts; Individual Retirement Accounts (IRAs); auto loans and refinancing; mortgage options including conventional, adjustable, and jumbo loans; and credit cards that give you rewards, including cash back! We even have complete business banking services, including business banking accounts, credit cards, merchant services, and commercial loans. Credit unions can also connect you to asset protection services and insurance products, sometimes with a discount just because you're a credit union member! That was a lot! But there's even more, so I highly recommend you visit safecu.org to see all that we can offer you.
Reason No. 4: Easy access to your money
Did you know that credit union members have access to more in-network ATMs? That's right! Through the CO-OP™ Network, SAFE Credit Union and other credit union members have access to about 30,000 ATMs nationwide. Our online and mobile banking options give you convenient account access from wherever you are. You can also add your SAFE debit and credit cards to your digital wallet so if you happen to leave your bulky wallet at home, you still make purchases using your smart device.
Credit unions are in your community, with branches located where you are. And if you're on the road, you can conduct basic banking transactions at other credit unions through the Shared Branch program that most credit unions, including SAFE, participate in.
Reason No. 3: Your money stays local
The local nature of credit union means their employees are your neighbors who understand the importance of building a strong financial community. They are designed to serve a targeted scope of membership, either based on an industry or employer, or like in the case of SAFE, a geographic region. When you become a member of a credit union, your money stays in the community you care about most: yours!
Before joining the Communications team, I was at SAFE's Citrus Heights branch for three years and I was able to see firsthand the needs of our communities, including those of small businesses. At the beginning of the new year, I'd get excited when I saw businesses open new accounts with us. SAFE helped them line up vehicle loans and credit cards to help position them for a successful year.
And how could I not mention mortgages and home equity lines of credit (HELOC)? Current historically low rates have given members the opportunity to own their own home or complete the home renovations of their dreams. As money is put back into home and communities we can see stability increase. The growing demand for homes is higher than we have seen in years, so don't lose hope and consider working with a credit union to apply for your home loan to take advantage of local underwriters and mortgage officers who understand local market conditions.
Reason No. 2: Commitment to the community
Have you seen SAFE's billboards on Sacramento freeways featuring our diverse workforce and some of our small-business members? Or maybe while driving downtown you've glanced at the new SAFE Credit Union Convention Center & Performing Arts District, where a growing event list of artists and organizations are poised to bring the community back together again. This 25-year commitment with the city of Sacramento promotes the regional economy through employment, endeavors and much more for the future of Sacramento.
SAFE also hosts an annual summer high school internship that invites students to learn skills to start their banking foundations off right. There's a need now more than ever to ensure the youths have scholarship opportunities, chances to volunteers within the community and learn important job skills – including creating their own marketing campaigns. The interns go on to work at SAFE branches at three Sacramento area high schools, where they help their fellow students connect with financial services and peer insights. High school students can also learn about the real-world money decisions they'll make as adults through Bite of Reality fairs brought to them by SAFE.
Credit unions like SAFE also commit to their communities through philanthropy and volunteering. SAFE was able to provide $450,000 through direct donations, grants, and scholarships in 2020! And every SAFE employee gets 16 hours of paid time of a year to volunteer for the causes they care the most about. Our financial educators provide no-cost workshops and webinars on important financial topics to our members, employer groups, and organizations.
Reason No. 1: You're a member!
And the top reason to join a credit union is that you become a member, not just a customer. Credit unions are financial cooperatives "owned" by their members. As a credit union member, you get to vote for who represents you on the Board of Directors, thereby having a hand in the direction of the organization. When you visit a branch or call us, we know that we are working for you. You're the boss! The business decisions credit unions make are with our members foremost in mind because it really is YOUR credit union.
We have the chance to engage and inspire with each neighbor, family, friend, and coworker. Now is the time to make the changes you need to promote a healthier lifestyle and banking foundation and SAFE is here for YOU.
So, if you have the choice, why not go local? If you live, work or worship within the Sacramento and the 13 surrounding counties, visit a branch or schedule an appointment to start your SAFE Credit Union journey.
Learn More
Find more about events and webinars to promote financial wellness.
See how SAFE is engaged in our community.
Visit the new SAFE Credit Union Convention Center.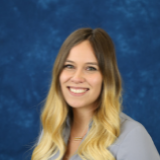 Amy Ellsworth
Amy Ellsworth works in the SAFE Communications and Public Relations Department. Amy spent her first three years of her career at the SAFE Citrus Heights branch. In her free time, Amy enjoys going to South Lake Tahoe with her husband and dogs to explore different hiking trails.