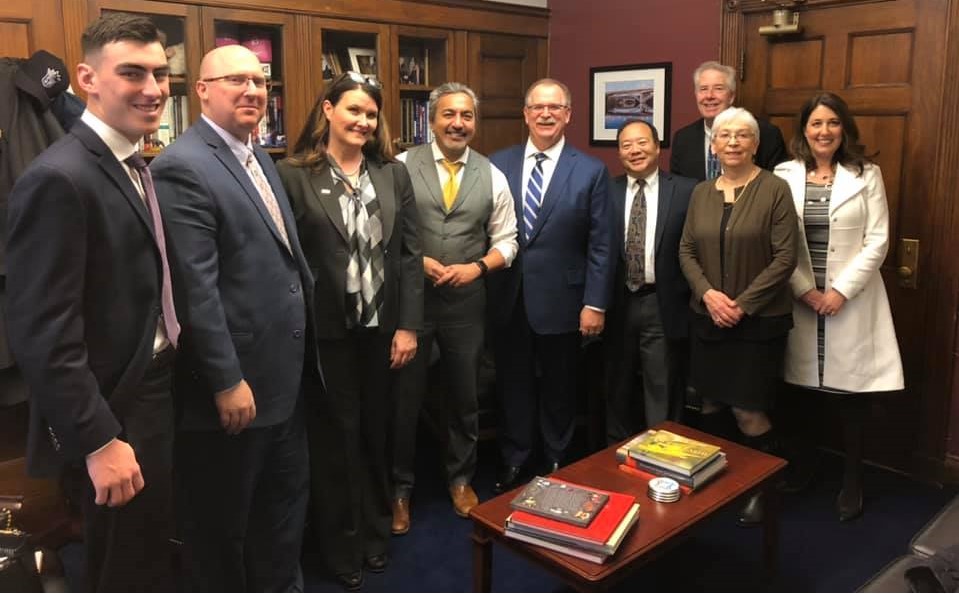 SAFE President and CEO Dave Roughton joins other credit union industry leaders during a visit with lawmakers as part of his advocacy efforts on behalf of members of SAFE.
Note: SAFE Credit Union President and CEO Dave Roughton was awarded the California Advocate of the Year by the California and Nevada Credit Union League. He shares how he and others at SAFE work with elected leaders for the benefit of SAFE's members.
SAFE Credit Union puts our members first, and that dedication extends beyond offering quality products and services that promote financial health. It includes championing policies and regulations that benefit our members directly.
I lead a team at SAFE that connects directly with local, state, and national lawmakers to advocate for laws that serve the cooperative credit union mission. This includes championing policies that promote data security and privacy, reduce regulatory red tape, and enhance consumer protections for our members.
We work with other credit unions to pool our resources and refine our messaging. SAFE works with the California Credit Union League (CCUL) to reach out to state lawmakers as they consider legislation affecting the financial industry. Credit unions from around the nation work together through the Credit Union National Association (CUNA) to ensure Congress hears directly from other leaders like myself how their decisions affect millions of credit union members.
Here are a few of the issues SAFE and other credit unions are focused on while we work on behalf of our members.
Secure data and protect privacy
Since 2005, there have been more than 10,000 data breaches and more than 11.6 billion records exposed, according to Privacyrights.org. This type of fraud costs financial institutions – including SAFE– when we must reissue compromised cards and cover fraudulent charges. SAFE is working with the CCUL and CUNA to encourage lawmakers to help secure data and privacy by encouraging retailers to strengthen their security; create a national standards on data privacy and cybersecurity; and make financial data security a national security priority to stop domestic and international bad actors from attacking U.S. financial interests.
Members are invited to reach out to their representatives as well to encourage action to reduce the impact of financial fraud on credit unions.
Promote common-sense regulations
Excessive regulatory requirements cost California credit union members an average of $158 each a year, according to CUNA. Credit unions nationwide lost $1.1 billion due to regulatory costs. That price is due to the added complexity, paperwork, and time providing services. Dealing with that red tape can lead to higher loan rates and other negative impacts to members. SAFE, CCUL and CUNA are encouraging lawmakers to support the Economic Growth, Regulatory Relief, and Consumer Protection Act that provides regulatory relief to Main Street financial institutions like SAFE while maintaining regulations for Wall Street.
California issues
As a member of the CCUL, SAFE monitors legislation and initiatives to gauge how our members could be affected. On the horizon is the implementation of the California Consumer Privacy Act. SAFE will be actively monitoring and analyzing this legislation to understand its impact on protecting our members' personal information.
As President and CEO of SAFE, Protecting our members' best interests is my primary responsibility, and that extends to working with elected officials toward smart legislation and policies.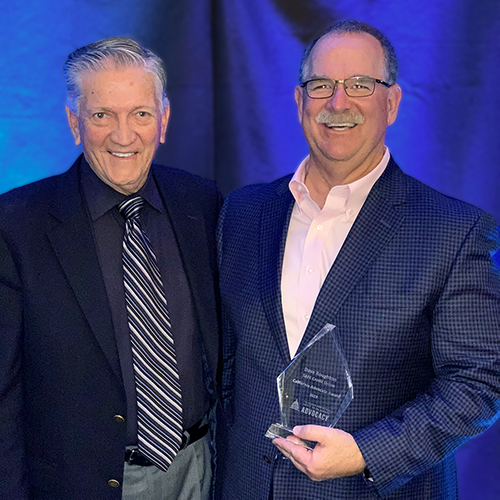 SAFE Credit Union Board Chairman Terrance Tremelling and Dave Roughton at the 2019 REACH Awards in Monterey, California, where Dave Roughton received the Advocate of the Year award.