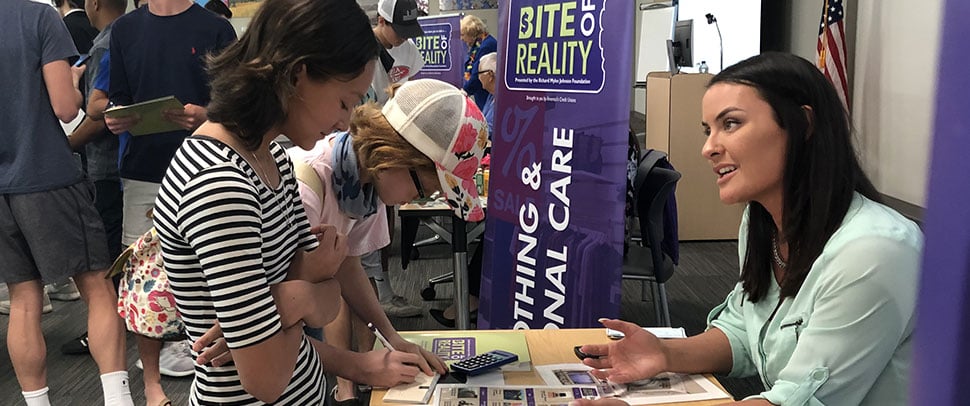 When was the last time you needed to figure out the area of a triangle? When was the last time you conjugated the verb "to pay" in French?
When was the last time you realized you came up short on cash for the month?
Chances are, you've had to find answers to personal finance issues far more as an adult than grapple with algebraic formulas or diagram a sentence. At SAFE Credit Union, we appreciate all the hard work and personal dedication teachers put in for children and young adults to prepare them for college and careers.
But often there is an omission in our formal education: the ins and outs of personal finances.
That's where SAFE and the Richard Myles Johnson Foundation Bite of Reality Fair come in. SAFE puts on Bite of Reality Fairs throughout the Sacramento area during the school year at various high schools. This summer, SAFE hosted one of the fairs at its headquarters in Folsom. Sons and daughters of employees participated in the fair that provides hands-on lessons in making the important decisions they'll face as adults.
Here's how the fair works. Each kid receives a packet that includes a monthly salary, family size, as well as credit card and college debt load. They visit different stations where they choose what kind of housing they would like, the car they want to drive, the furniture they wish to have. They must stop by stations to pay utilities, buy baby formula, diapers, and food. They also stop by a wheel of chance where they can get a surprise bonus from work or an ill-timed car repair expense. At the end, they meet with a SAFE Credit Union employee who goes over their expenses and income to find out whether they stayed within their budget.
"This program allows teenagers to learn how to make these decisions in a safe, supportive environment," said SAFE Financial Education Specialist Gina Richardson, who oversees production of Bite of Reality fairs around the Greater Sacramento. "I always enjoy it when I see them personally discover what goes into making tough financial decisions. A lot of these kids are looking at getting their first jobs soon, and this helps them better understand the value of every dollar they're going to earn."
The kids say they get a lot of out it. Some learn for the first time what an insurance deductible is. Many are shocked to learn just how expensive having children can be. Others realize how mandatory expenses such as food and utilities can affect a budget.
"You have to make sacrifices to be able to get everything you want," said student Jeweliannia Melendez. "You need to budget out the things you really don't really need. A really nice car or a really big car aren't necessities."
For Cassie Joves, she learned it's important to be sure to have larger expenses such as housing and vehicles budgeted first. "You need to spend on the bigger things first before you spend on the smaller things," she said.
The program is instrumental in helping today's youths learn how to foster their financial health. Having an understanding of how healthy financial habits can shape a family's wellbeing is so important for youths to understand.
SAFE is pleased to be able to bring this transformative experience to the young people in our region. It's part of our ongoing efforts to provide quality, meaningful financial education programs to help our members and neighbors achieve financial well-being.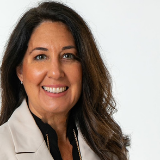 Amanda Merz
Amanda is the Community Impact Manager for SAFE and is responsible for ensuring that the organization's mission to give back is fully realized.