There are exactly six sleeps until Christmas, friends! Still working on this holiday's "Nice" list (and feeling the pressure)? We thought right about now would be a good time to share some last-minute gifts that a) DON'T require a trip to the mall or a super crowded big-box store and b) are sure to please.
Online shopping options:
Meal subscription boxes
Several meal subscription companies – including Blue Apron, Hello Fresh, Plated, and more – now offer gift subscriptions that can be delivered via email or, in some cases, a print-at-home gift certificate. In my opinion, you're essentially giving the recipient a well-needed break from grocery shopping and menu planning, in addition to great-tasting meals. Who wouldn't want that?
Not-so-average movie experiences
Over the past few years, dine-in movie theatres have started to pop up in the Greater Sacramento region, including Studio Movie Grill in Rocklin and Palladio LUXE Cinema in Folsom. These theatres offer full-service dining in the comfort of an ultra-comfy seat – it's truly dinner (or lunch) and a show! Any moviegoer on your list would be thrilled to receive a digital gift card that covers two movie tickets, plus a few extra bucks to go toward their meal.
Grocery store option:
Gift baskets


Most grocery stores stock beautiful gift baskets – in all different sizes and price points – filled with food, wine, and other delicious treats. If there is a foodie or two on your list, head on over to your favorite grocer and either pick-up a ready-to-go basket or spend a few extra minutes creating a custom one. Either way, you can't go wrong (unless there is fruit cake in the basket, then it's debatable).
Grocery and convenience store option:
Lottery tickets or scratchers


A few years back, my husband's uncle bought every adult in the family 10 scratchers. After all the other gifts were opened, we each took a turn to see if we won big. Between all of us, we raked in a couple hundred bucks. I walked away "empty handed" but always thought it was a fantastic thought (it made for a great memory too).
"Just about anywhere" option:
Gift cards


Some people could argue that gift cards feel impersonal … but, when you're buying at the last-minute, gift cards are the gold standard – especially when they are a broad-based card rather than a card for a particular retailer. You can't go wrong because gift cards are always the right size and color and can be tailored to your budget. Plus, there are tons of fun ways to present them – like slipping them into a mason jar filled with the recipient's favorite candy, tied with a beautiful holiday ribbon. If you want to further personalize the message, you could always add a note like;

"I know how much you like books, so I thought you could use this to pick some new page turners. Enjoy!"

You really can't ask for anything more flexible and convenient, can you?
(Not so shameless plug: don't forget that SAFE offers Visa® Gift Cards in any amount up to $750. Stop by your local branch today and wrap up your shopping in one stop!)
We hope you find these ideas helpful as you race toward the gift-giving finish line. If you have other fantastic ideas for last-minute gifts, please share them below – there are never enough options in a pinch!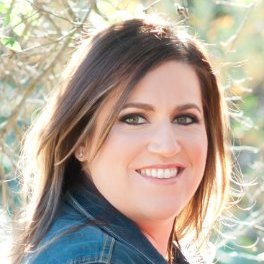 Gina Jacobs
Gina Jacobs loves to write – which is why she's been doing it professionally for more than a decade. As the work team lead of the SAFE Credit Union communications team, she helps shapes all internal and external marketing efforts. She spends her free time chasing after her rambunctious toddler and Shih Tzu. Her husband of seven years also keeps her on her toes.