Every year, my husband and I consider going out for New Year's Eve (NYE) and, every year, we say "nah!" We've found that, after all the holiday mania, inviting some company over and staying in is a much more attractive option. (If you've been reading this blog for a while, this shouldn't be a shocker – we're the hosting type.)
While I wouldn't say we're NYE hosting pros by any means, we've found ways to throw a fun, relaxed party on a very reasonable budget. Here are a few of our tried-and-true tactics.
Limit the guest list.

Paring down a guest list for a party often is difficult but – because we've usually seen most of our family and friends between Thanksgiving and Christmas – we're happy to extend just a handful of invitations. Setting an attendance cap is the #1 thing we've done to keep NYE soirees on budget. In short, there are less guests to please!

Push back the start time. We typically ask everyone to arrive around 9 p.m. or so. Why? Well, for starters, it's well after our toddler's bed time, so we can put her to bed as usual. (Luckily, she sleeps through just about everything.) But we also do it so our guests don't expect a full meal and, as a result, we can streamline our menu budget. We put out a charcuterie board, a veggie platter, and offer a few desserts. That's it! And since our guests had the right expectations, they're always happy.
Trade champagne for prosecco. When you're hosting a crowd – even a small one – the adult beverage bill can quickly add up. But what's NYE without a little bubbly? To shave costs, we offer our favorite prosecco in lieu of champagne and ALWAYS pick up the bottles before Christmas to take advantage of sales. For those who don't want to imbibe, or are driving home later, we always have a small selection of festive soft drinks on hand too.
Enjoy Christmas décor a little longer. In our household, the Christmas tree and everything that goes with it stays up until Little Christmas, so there really is no need to buy or make NYE-specific decorations. The only thing we do "invest in" is party hats with the upcoming year on them and, maybe, paper horns. At a buck or less per pop, these easily fit into the budget.
While none of these tips are groundbreaking, they work – and that's what matters. After all, we're not hosting a wedding, we're ringing in the New Year!
Have any other low-cost ideas we should add the list? We're all ears. Share them below!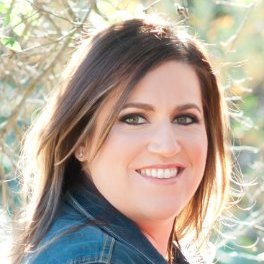 Gina Jacobs
Gina Jacobs loves to write – which is why she's been doing it professionally for more than a decade. As the work team lead of the SAFE Credit Union communications team, she helps shapes all internal and external marketing efforts. She spends her free time chasing after her rambunctious toddler and Shih Tzu. Her husband of seven years also keeps her on her toes.