I had a favorite pair of jeans in college - they fit me like a glove and I found a way to wear them to just about anything I did back then! But with time, many launderings, settling in to a new career in a new city, and my slightly increased waistline, those jeans lost their luster, and didn't hold the same special place that they used to in my wardrobe. You could say that checking accounts are a lot like that pair of jeans - things change over time and that simple checking account you had in college may not match your more complex needs today. As your life, career, and family grow, your checking account needs to keep up. Taking a fresh look at your current account and exploring what other choices may be available can help you keep your finances in line with your lifestyle.
While fee-free checking accounts can offer some optional free services, premium accounts can give you extra perks beyond what you get with a regular account. But there's a trade-off: they often require more money to open. So with that in mind, SAFE would like to introduce you to our checking account products, but more importantly, to our Checking Account Optimizer! With our Optimizer, you can find out in mere seconds which SAFE account might be your best fit! You can get started today by answering a few simple questions, or read below for more details about our product offerings:
Freedom Checking
For our members looking for a basic checking account, and perfect for those just starting out or who want to simplify finances. This straightforward checking account makes it easy to meet your needs - plus, your cash is always just a quick click or swipe away. Enjoy free online banking, mobile banking, eStatements, and more! We'll even save you time right from the start - apply for your account online!
Perfect Cents® Checking
If you actively use your cards for everyday purchases and are looking for simple savings solutions, then Perfect Cents Checking might just be for you! With the option of earning premium dividends on your checking and linked savings account1 and fee-free overdraft protection, Perfect Cents can make sense for your lifestyle!
Prestige Checking
A checking account is a necessity for most people, but they're definitely not one-size-fits-all. Some individuals need a checking account equipped to meet their unique wealth management needs. Our Prestige Checking is geared toward our high net worth individuals who plan to maintain a high daily balance and want to earn a very competitive rate1 on that balance.
You can apply today!
Capitol Checking
Our premiere account offering, exclusively for Capitol Club members, is Capitol Checking. Earning the highest available dividends that SAFE offers on checking1 and with no monthly fee2, this account might be the smart choice for you!
Check out the Optimizer today and find your right fit! And remember my favorite pair of jeans in college? They'll always have a special place in my heart, but today, my premium denim, high-rise, Manhattan boot cut, with vintage fray, is my go-to choice for any occasion!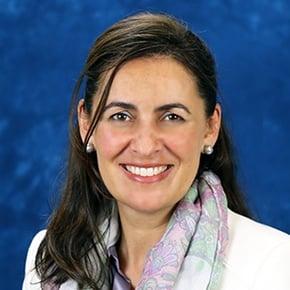 Anca Green
Anca Green is a senior communications specialist at SAFE Credit Union within the marketing department and has focused on writing for much of her career. She's passionate about the creative process and seeing a big picture vision come to fruition. After hours, she enjoys spending time with her two daughters and husband.