New: Expanded financial support services available for you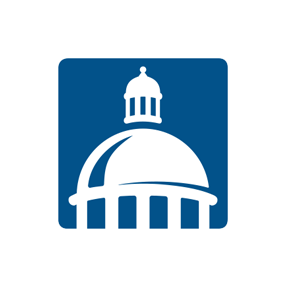 by
SAFE
on March 26, 2020 at 1:24 PM
SAFE wants to assure you that we are here for you during these uncertain times. We are committed to putting your wellbeing first by providing services you need now.
We've expanded our emergency services to help support you. As we continue to monitor the effects of the pandemic on our membership, we will work to add more ways to assist you.
Here's what we're doing to assist you:
Expanding our skip-a-pay program for vehicle and personal loans to free up your cash flow.1
Offering no- to low-interest short-term personal loans to help you bridge gaps in personal expenses2
Providing mortgage payment deferral programs to give you peace of mind3
Increasing SAFE credit card limits to meet your increased spending needs4
Eliminating the fee for overdraft transfers to give you one less thing to worry about5
Extending real estate loan rate-locks to reduce a unique stress of purchasing a home right now6
Providing commercial loan payment deferral programs to give our business members some breathing room4
Connecting businesses with necessary money through SBA loan assistance programs4
Offering a 0% promotional APR for 6 months on balance transfers to SAFE credit cards7, 8
Waiving fees for cash advances taken at any SAFE ATM, through CALL-24 Phone banking, or through SAFE Online Banking8
1 $25 fee waived for Pandemic Skip-a-Pay program through April 30, 2020. Finance charges will continue to accrue during the deferral period and total finance charges and number of payments may be higher than originally disclosed. 2 Loans subject to approval. 3 Restrictions may apply. Available by member request by calling (800) 701-4155 or emailing lossmitinquiry@DMIcorp.com. 4 Available by member request. Subject to approval. 5 $6 overdraft transfer fee waived through June 30, 2020. 6 Extending 60-day rate-locks to 75 days at no additional cost. 7 Promotional rate on new balance transfers applicable for 6 months from date of balance transfer. Thereafter, rate adjusts with the market based on prime rate. 8 APR is variable, ranges from 8.49%-18.49%. Rates accurate as of 3/18/2020. APR is determined by your credit history. Cash Advance Fee: Either $10 or 3% of the amount of each transfer, whichever is greater. Late Payment Fee: $15 or the current minimum payment amount, whichever is less. Returned Payment Fee: Up to $10. Foreign Transaction Fee: Up to 1% of each transaction in U.S. dollars (only applicable to Cash Rewards and Platinum Visa Credit Cards). Rates, terms, and conditions subject to change.
Before you call...
Due to a high number of members seeking help, our call center and chat team are experiencing higher-than-normal activity, leading to longer wait times. We are also practicing social distancing in our branches. We encourage you to use our Online Banking and Mobile App for your banking needs as your first option. You can also use CALL-24 and our ATMs for certain transactions.
Banking services 24/7
At this time, we encourage you to use our 24/7 digital banking services at safecu.org, the SAFE Mobile App, CALL-24 and our ATMs for your banking needs. We are building self-service solutions on our app and online banking for you to access some of the assistance above.
Mobile App and Online Banking
If you haven't already:
We've made it easy for you to:
Move your money
Transfer money between accounts, pay bills, and send money to friends and family through Online Banking and the Mobile App.
Access account information and transfer money between accounts using CALL-24.
Withdraw cash and transfer money between accounts at SAFE ATMs.
Deposit checks
Snap a picture of your check with your smartphone and deposit rhrough Online Banking or the Mobile App.
Sign up for direct deposit through your employer to have your paychecks automatically deposited into your account.
Pay loans
Pay your SAFE credit card, vehicle loan, personal loan, and mortgage with just a few taps in Online Banking and SAFE Mobile App.
Set up your digital wallet
Add your SAFE Visa® credit and debit cards to your digital wallet on your favorite mobile device for touchless pay options.
Turn cards on and off
Turn your SAFE Visa credit and debit cards off and on quickly through the Mobile App and Online Banking.
How we're helping you in person
Our branch, call center, and online chat teams are ready to assist you with your individual needs. Due to many members seeking support, wait times may be affected.
Branches: Bradshaw and Natomas branches are temporarily closed. All other branches are open 10 a.m. to 6 p.m. Monday-Friday.
Call center: 10 a.m. to 6 p.m. Monday-Friday. 9 a.m. to 2 p.m. Saturday.
Online chat: 6:30 a.m. to 6:30 a.m. Monday-Friday. 9 a.m. to 2 p.m. Saturday.
Special note:
SAFE is asking members not to visit branches if they are sick or showing COVID-19 symptoms such as fever, cough, or shortness of breath.
Latest updates
SAFE is keeping members up to date on any changes we're making in response to the COVID-19 situation at safecu.org.