A checked bag is a lost bag.
Well, that's my philosophy anyway. When it comes to travel, experiencing hiccups like lost baggage or missed flights is really more a matter of 'when' and not 'if' – they're never a fun time, but having a positive attitude can go a long way when it comes to enjoying travel through the highs and the lows. However, it's also a great idea to take any steps to avoid such complications, and simplifying your packing strategy is a great place to begin!
What is 'one bag' travel?
It's a pretty simple philosophy – when traveling, you just need one carry-on sized bag – that's it! Regardless of destination or duration, one small bag can do the trick. It may seem intimidating to pack the same size luggage for a three-day trip versus a 365-day trip, but I can assure you it is very possible. In fact, it's done all the time. Whether you're traveling for business, pleasure, adventure, or any other purpose, consider this approach for your next trip.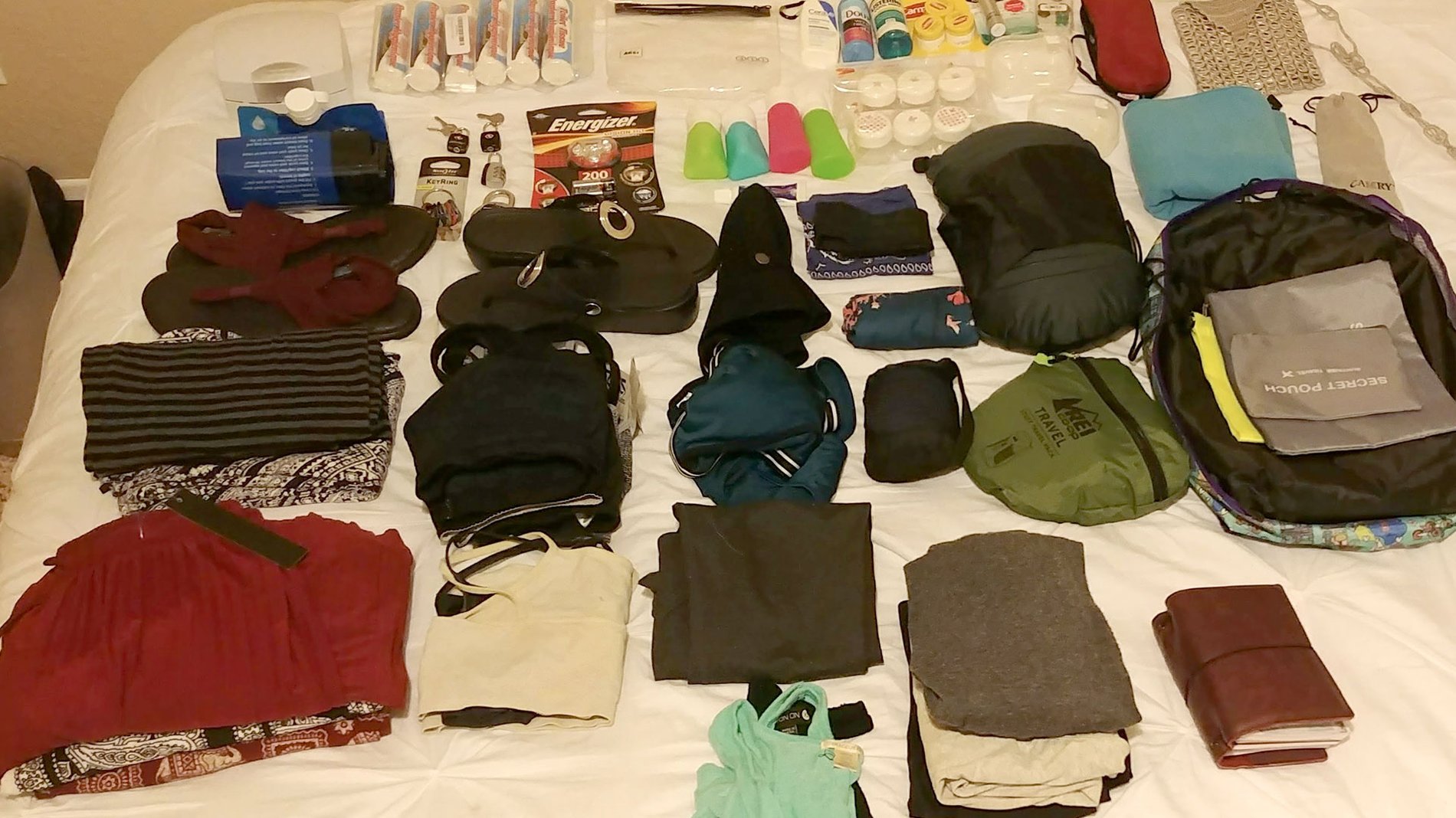 I personally prefer a backpack for travel. If you need bag recommendations, there are some reliable brands you can try, including REI and Osprey. I travel with an MEI Voyager, a rugged bag that hasn't been updated since the 1980s – I absolutely love it. Whatever you choose, keep it between 30L and 50L to ensure it meets carry-on size requirements, and try to find a front-loader instead of a top-loader. This means the full face of the bag unzips so you can access everywhere in the bag at once, whereas a top-loader requires digging all the way to the bottom. If you prefer a roller bag, those are a bit more straightforward – I also keep a Samsonite that I'll sometimes use for weekend domestic trips. For international, I always take my backpack to keep me mobile.
Just a carry-on? How?
Great question. First and foremost, clothing will likely account for the largest volume in your bag. The best strategy is to pick a few key items that work as a "capsule wardrobe", meaning they all easily mix and match with one another. When I pack, I make sure every top I bring can also be paired with every bottom. In this way, I have a wide variety of outfit choices without bringing too many items.
Secondly, find items you get the most use out of and be realistic about what you really don't need. I'm relatively pro-travel gadgets, but only if they're truly going to pay off in terms of functionality. Some key strategies for me are:
Bring a small power strip. Never get stuck without power again! If you're the last to the outlets at the airport, ask whoever has the outlet to share and transfer their plug to your strip – easy!
Don't bring too many liquids. You can buy nearly everything you need at your destination (shampoo, sunscreen, etc.), so keep the liquids you pack to just the necessities (contact lens solution, makeup, etc.), then buy the rest in miniature sizes on arrival.
Several light layers are more functional and pack better than heavy items.
Women, sarongs are amazing. Use them as emergency towels, blankets, or to cover yourself if you visit any cultural sites where shoulders should not be exposed.
Bring a collapsible backpack or duffle bag. You can find them at REI for very affordable prices – if you accidentally buy too many souvenirs or need an emergency bag, pop that baby open and you'll be home-free.
I don't travel much for business, but one great tip is to steam wrinkles out of clothes on arrival by hanging them up in your bathroom before taking a shower.
I should note, I do keep a smaller bag for plane rides. Sometimes it comes as a full-blown "personal item", so technically two bags, but other times I can fully pack into just the carry-on. I just take key items out that I would like handy on the flight, such as snacks, entertainment, and a "sleep kit" (neck pillow, ear plug, eye mask, and a capsule-form OTC sleep aid if I'm feeling fancy). I keep an all-cloth bag for this, which packs down to nothing and can easily be stored in my main bag.
The power of the packing list
I live and die by my packing list. The rule to a good packing list is that not every item on the list comes on every trip, but every item in your bag for a given trip must be on the list – don't even toss in a pair of tweezers without adding it to the list. There are a few great reasons to make this your golden rule:
Stay organized and make sure nothing is left at home.
Reference your list and update it every trip, so you can optimize and remove items you never use, or add items you wish you had brought.
If you're moving from hotel to hotel, use your list to make sure no items got kicked under the bed and forgotten when you check out.
I'll provide my own packing list below as starting point to developing your own! A few tips to reading my list:
Clothing number ranges are flexible. Only take as much as what makes sense for your destination. My last trip did not require packing any jackets or pants (too hot) or shorts (not culturally appropriate). For every trip, I print a fresh copy of this list and cross off what I don't need, and write how many of what I do need – then I check each space off as I go.
Italicized items are those which will need careful consideration when it comes to being TSA compliant.
Dark bullets indicate items that may be somewhat superfluous, and are easily the first to get jettisoned out of my bag if I'm running low on space.
Lay items out somewhere you can visually revisit them a few times before you leave. Sometimes I spot items that aren't as necessary as I first convinced myself.
Click here to download packing list.
I hope you consider these minimalist packing tips for your next trip – enjoy!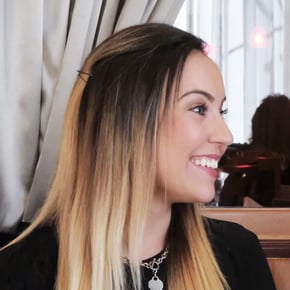 Monica Hower
Monica Hower is a digital content specialist with a background in politics and social media management, and loves all the opportunities to learn and grow in the SAFE marketing department. When she's not writing she's usually talking, and nobody is quite sure what happens when she's not talking.