There are so many places out there to visit and explore. From the snow-covered Alps to the exotic landscapes of Africa, adventure awaits you, and it doesn't have to cost you half a year's salary to vacation to these destinations. Although airfares are expected to go up this year, it's still possible to take an affordable trip if you know where to go (and what costly tourist traps to avoid). So pack your sample-size toiletries and your airplane sleep pillow and get ready for an adventure with a price tag that won't give you sticker shock.
Asia
Home to some of the world's oldest cultures, fascinating architecture, beautiful natural landscapes, delicious foods, and friendly locals, colorful Asia ticks all the right boxes for an amazing destination that is surprisingly affordable.
Tokyo, Japan
Exchange rate: $1 = 110.50 yen
Average flight cost from San Francisco: $590
Average hotel cost for one night: $90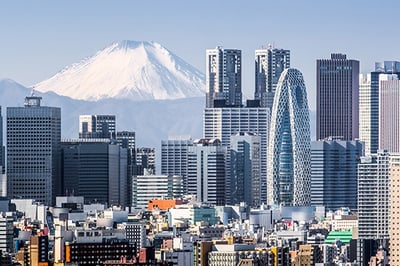 If visiting Tokyo has been on your bucket list but you're worried about the impact on your wallet, fear not as there is a way to enjoy Tokyo on a tight budget! It's perfectly doable and surprisingly easy. The food scene in Tokyo is dizzying. Street food is delicious, filling, and cheap -- think yakitori (grilled chicken skewers) to dungo (dumplings on a stick); you can get away with spending less than 200 yen for a satisfying meal. Tokyo also offers endless opportunities for those who want to see it for free. A stroll down Takeshita-dori or the famous Shibuya crossing is a feast for the senses and an experience in its own right – you don't actually have to buy anything to enjoy it. If you want to escape the chaos, visit one of the Tokyo's many gardens and parks or do a bit of temple hopping – a lot of temples such as the famous Senso-ji in Asakusa or Meiji Shrine are free to visit!
---
Kuala Lumpur, Malaysia
Exchange rate: $1 = 4.01 ringgit
Average flight cost from San Francisco: $730
Average hotel cost for one night: $70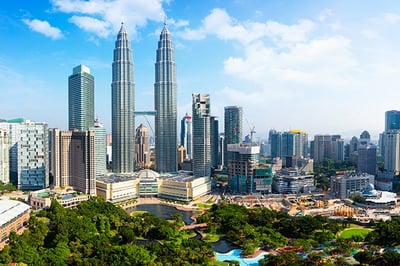 With the futuristic Petronas twin towers teetering above the city, Kuala Lumpur's skyline is instantly recognizable. It won't cost much to get a photo of this iconic view, nor will it cost much to immerse yourself in the city's diverse food scene or admire the Taoist temples. Feast on everything from stir-fried noodles in dark soy sauce to a crisp-chewy oyster omelet at Lot 10 Hutong, Kuala Lumpur's answer to a modern food hall. Cool off in the city's jaw-dropping Pavilion mall — but skip the overpriced international brands and head straight for affordable local favorites like British India and Padini Concept Store.
---
South America
There are so many reasons to visit South America. The continent's 12 countries cover a lot of ground, from Brazilian beaches to Argentinian glaciers and every geographical and climate extreme. South America has a diverse and eclectic collection of impressive places to see!
Lima, Peru
Exchange rate: $1 = $3.28 sol
Average flight cost from San Francisco: $620
Average hotel cost for one night: $120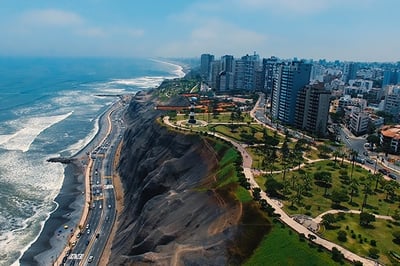 If you go to Lima, make food a priority. The city has 16,000-plus affordable cevicherias, since ceviche is considered to be Lima's official dish. Cebicheria El Mordisco is a popular restaurant in the Lince district where for about $5, you'll get a plate of spice-heavy, northern-style ceviche, which is cited as a favorite by many locals. In between meals, take in the city's striking architecture, which ranges from opulent colonial facades to striking modern high rises. One of Lima's most storied religious sites, the Iglesia de Santo Domingo and its expansive convent, were completed in the 16th century. This impressive pink church has been rebuilt and remodeled at various times since then. To finish your stay, check out the El Circuito Magico del Agua, a series of illuminated fountains so over the top, it can shock even the most hardened traveler. A dozen fountains, all illuminated in a rainbow of colors, shoot up high in the air, finishing with a laser light show at the large Fantasia fountain. The whole display is set to a medley of tunes including everything from Peruvian waltzes to ABBA.
---
Europe
There are a few places in Europe that just shouldn't be missed. From an impressive tour of the Parliament in Hungary, to palatable pintxos (Basque tapas served on toothpicks) in Barcelona, get ready to experience food and fun on a budget that will be to your liking.
Budapest, Hungary
Exchange rate: $1 = $271.93 forints
Average flight cost from San Francisco: $650
Average hotel cost for one night: $90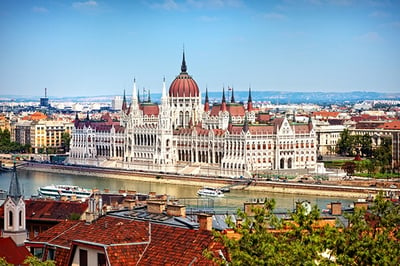 For less than $2, you'll get a delicious beer at many of the city's high-end bars, also known as ruin bars. Romkocsma, as they're called locally, are massive abandoned buildings that have been converted into bars and eclectic hangouts -- think old factories, abandoned department stores, and former apartment complexes, all turned into bars or clubs. Ruin bars offer cheap drinks, mazes of rooms, street art, and Communist relics. Or, if you'd rather spend the afternoon relaxing at a spa (because what vacation is complete without a great massage?) the Szechenyi Baths is one of the best and largest spa baths in Europe with 15 indoor baths and three grand, outdoor pools. For about $57, you can enjoy a 20-minute aroma relaxation massage!
---
Barcelona, Spain
Exchange rate: $1 = 0.89 euro
Average flight cost from San Francisco: $600
Average hotel cost for one night: $150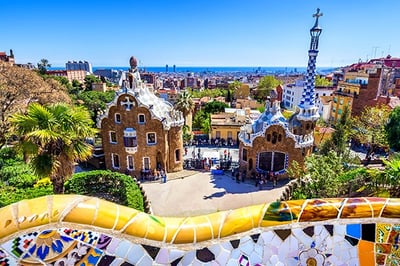 Not only does Barcelona have incredible architecture, gorgeous beaches, great parks, and world-class shopping, there's plenty of inexpensive accommodation. Hotel Colonial Barcelona, a 4-star property in the historic Gothic District and centrally located, will cost you less than $100 per night! Plus, it's also appealing for the gastronome (like myself). An expertly made cup of coffee at Satan's Coffee in El Born is 1.50 euro and a glass of wine can be had almost anywhere for 2-3 euro, with a finer riserva usually available for 1 euro more. You can eat your fill of pintxos, Basque tapas served on toothpicks that you grab from the bar, for less than 2 euro a piece.
What's been your favorite foreign trip? Share your adventures and travel cost-saving trips below.
We hope you have wonderful and safe travels!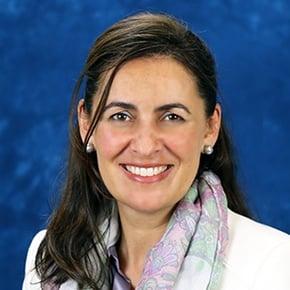 Anca Green
Anca Green is a senior communications specialist at SAFE Credit Union within the marketing department and has focused on writing for much of her career. She's passionate about the creative process and seeing a big picture vision come to fruition. After hours, she enjoys spending time with her two daughters and husband.