As the Greater Sacramento area follows shelter-in-place orders and other directives associated with COVID-19, many businesses and organizations have stepped forward to ensure that residents can obtain the basics such as food and health care.
Businesses considered essential remain open, including grocery stores, credit unions and banks, laundromats, hardware stores, and gas stations.
Here's a list compiled by SAFE to help you find the resources you need. If you don't see what you're looking for here, or know of other services provided, please share in the comments below. We'll be pleased to add them.
Restaurants Deliver: Home Meals for Seniors
Gov. Gavin Newsom announced on April 24 a new program in which the state will use emergency funds to connect at-risk seniors with three nutritious meals a day provided by local restaurants. The program helps seniors most vulnerable to the coronavirus and restaurants that have seen their business plummet.
Details are still being sorted out and we'll provide new info as it becomes available. In the meantime, seniors can call 211 to connect to services and the state's adult services line at (800) 510-2020 to order food.
Senior hot line
The state of California has established a new hotline to help people get questions answered and find ways to support seniors. The phone number is 833-544-2374.
FOOD
Food banks
The National Guard is assisting local food banks to distribute food as the number of available volunteers shrinks due to shelter-in-place orders. The Sacramento Food Bank is helping to coordinate food distribution across the area. They advise calling before you go.
Find a food distribution center near you: https://www.sacramentofoodbank.org/find-food
Produce for All distribution schedule: https://www.sacramentofoodbank.org/produce-for-all
More resources from Sacramento Food Bank: https://www.sacramentofoodbank.org/response-to-covid-19
School lunches
School districts remain committed to ensuring children get meals even though schools are closed. Districts are providing drive-through pickup services to give free meals for any child, 18 or younger, regardless of eligibility for free or reduced cost lunches. Children must be present when picking up the food.
Find regional school meals distribution information in this Sacramento Bee article. https://www.sacbee.com/news/coronavirus/article241200631.html
Sacramento County schools
Galt Joint Union Elementary
Sacramento City Unified School District
Grocery stores
Many grocery stores are offering curbside pickup and delivery. Other options include:
Instacart: order online with this delivery service that partners with grocery stores such as Raley's, Sprout's, Safeway, Smart & Final, Target, and more.
Farm Fresh To You: delivery service delivers organic produce directly to your door. The service provides members the ability to add other grocery and pantry staples to their produce box order.
Senior and at-risk shopping hours
Many local stores are offering exclusive shopping hours for seniors 65+ and those with underlying health conditions to help protect their well-being.
Taylor's Market (Land Park): 8-9 a.m. daily for 65+ community
Nugget Markets: Tuesdays and Thursdays from 6-8 a.m. or from 7- 8 a.m. depending on the Nugget Markets store locations for guests ages 65+ and guests who are at-risk due to health conditions.
Whole Foods: 8-9 a.m. for guests who are 60+
Smart & Final: 7:30-8 a.m. for shoppers aged 65+ (please be prepared with ID), customers with disabilities, and at-risk due to health conditions.
Save Mart/Food Maxx: Tuesdays and Thursdays from 6-9 a.m. for guests ages 65+ and guests who are at-risk due to health conditions.
Safeway: Tuesdays and Thursdays from 7-9 a.m. 65+ and at-risk due to health conditions.
Raley's (Bel AirMarkets, Nob Hill Foods, Food Source and Market 5-ONE-5): providing a Senior Essentials Bag, a pre-selected bag of grocery staples at a discount. This bag can be picked up at the store by a caregiver or friend. One bag, per day, per family, while supplies last.
Davis Co-op: 8-9 a.m. daily for 65+ community.
Target: first hour of shopping every Wednesday for guests ages 65+ and guests who are at-risk due to health conditions.
Dollar General: first hour of each business day for 65+ and at-risk due to health conditions.
Walmart: first hour of business each Tuesday for 65+ and at-risk due to health conditions.
Restaurants
Some area restaurants are offering curbside pickup services. Also, GrubHub, DoorDash, and other similar services are waiving some fees and providing no-contact delivery.
SOCIAL SAFETY NET SERVICES
Neighbor-to-Neighbor
Neighbor-to-Neighbor campaign is a statewide initiative run by California Volunteers that provides a way for neighbors to safely check in with their friends, neighbors, and family. California Volunteers, a state office that encourages people to serve their communities, will partner with neighborhood networking program Nextdoor to provide valuable information to 22,000 neighborhoods about the state's response to COVID-19 and share ways to safely ensure community members have the basic necessities they may need during periods of home isolation.
Safety net service uninterrupted extension
Gov. Gavin Newsom recently extended the eligibility periods for safety net services including Med-Cal, CalFresh, CalWORKS, Cash Assistance for Immigrants, and In-Home Supportive Services.
Childcare for city of Sacramento essential workers
The city of Sacramento is offering its essential employees free childcare for kids 5-12. There are 350 slots spread around eight community centers. Parents can enroll their children here.
Utility assistance
SMUD and PG&E are offering assistance.
SMUD will not disconnect power due to non-payment through March 31. You'll still owe for the service, but you won't lose power. You can set up payment arrangements by calling 888-742-7638 or at smud.org.
PG&E is suspending disconnections for non-payment and waiving security deposits. It is also setting up flexible payment plans and providing additional support for low-income and medical baseline customers.
Mental health support
The Hope Cooperative is offering a peer support call center for the COVID-19 pandemic. Call 855-502-3224 8 a.m.-5 p.m. Monday through Friday to talk with Peer Navigators who are available and ready to listen.
National Alliance on Mental Illness hosts online communities to share encouragement.
More for you
SAFE is here to help you, too. Learn how.
Lose your job or wages? Here are resources to help.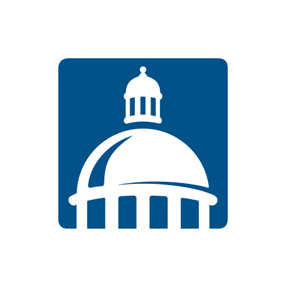 SAFE
SAFE Credit Union has served its members with integrity, exceptional service, innovative products, and progressive technology since 1940.