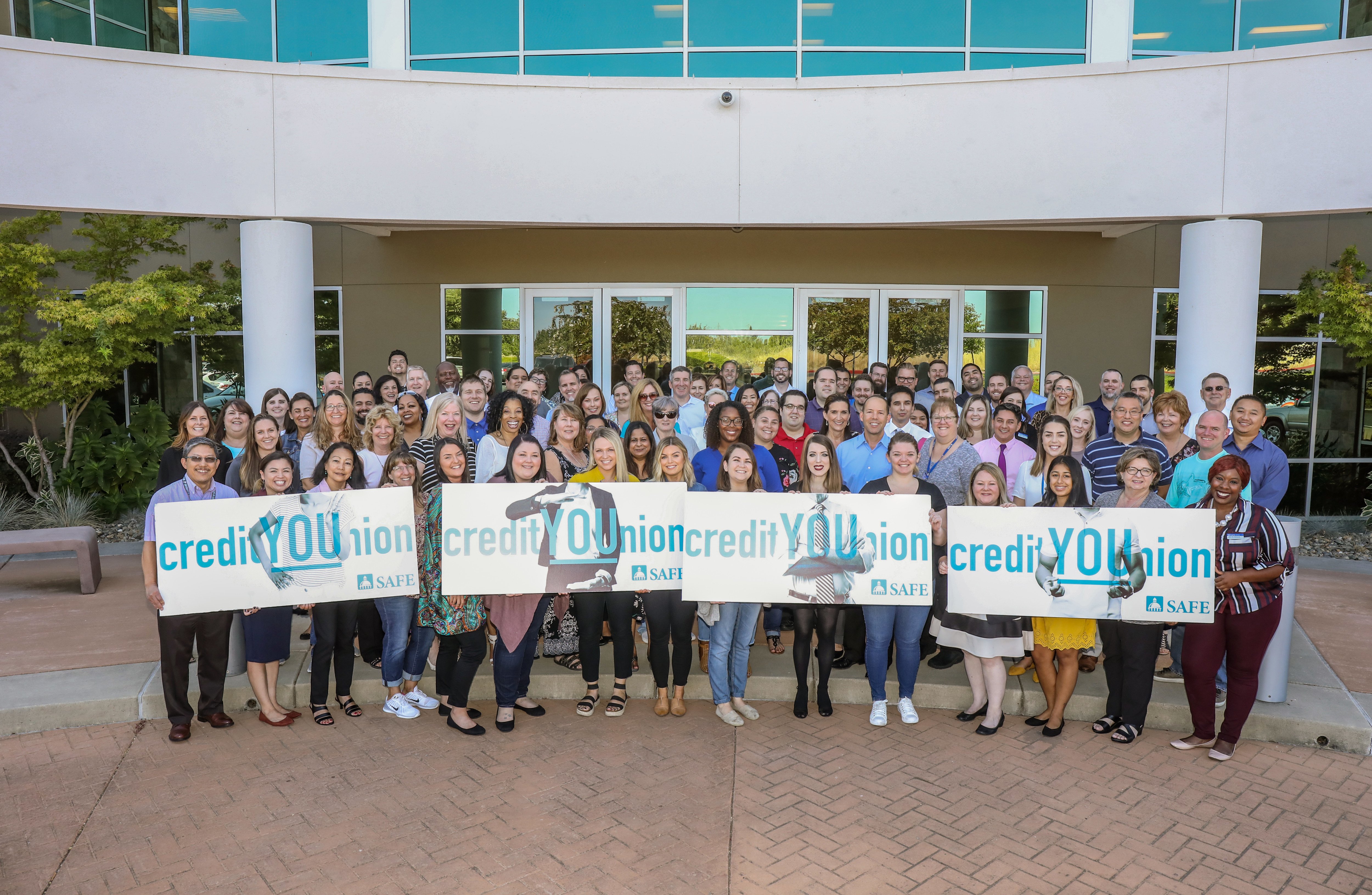 Well, here we are again! SAFE Credit Union has been officially named a Best Place to Work in the Greater Sacramento area by the Sacramento Business Journal for the second year in a row.
I'm personally thrilled about this repeat honor because our 700 employees are the ones who made it happen. They made it happen by choosing to be exceptional each and every day they come to work. By pulling together toward the same goal: helping our members with financial health so they can enjoy life. By embracing the many opportunities they have at SAFE to grow professionally and advance their careers.
The Sacramento Business Journal awards the Best Place to Work honors based on how employees respond to a survey sent out earlier in the year. At SAFE, our employees spoke enthusiastically about why they love coming to work each day to provide our members quality service. They mentioned a collaborative environment where they support one another and leaders have their backs. They spoke to a generous benefits package, opportunities for new parents to bond with their infants with extended baby bonding time off and Baby at Work program that lets them bring their babies to work each day. They gave high marks in advancement opportunities and clear career pathways for them to excel.
In a word, they celebrated the culture here at SAFE. The secret sauce in being one of the best places to work lies in the culture that we conscientiously foster each day, in every interaction with our co-workers and with our members. Our staff describes the culture as collaborative, supportive, celebratory, friendly. It's all of that, but I'll tell what the most important part of our culture is all about. It's about the fundamental understanding that to have happy and loyal members, you need to have happy and loyal employees.
When our employees feel supported and valued, they are empowered to forward that to SAFE's members. Everyone who walks into a SAFE branch, calls our all-local call center, works with our loan experts, or uses our award-winning technology through our Mobile App and Online Banking gets to experience and benefit from that culture firsthand.
And the good news is that anyone who lives or works in the Greater Sacramento area can personally join that culture by becoming a member of SAFE. That collaborative, supportive culture extends to our mission to provide financial health services to as many of our friends, family, and neighbors we can.
I invite you personally to visit one of our branches to see what doing business with a best place to work is like. Our friendly staff will be happy to connect you with products and services designed with you in mind.
And if you're looking for a new career, consider applying for a position at SAFE. We have a diverse group of people bringing their many talents to the daily effort of providing exceptional experiences.
Visit us in person at a branch.
Explore career opportunities.