SAFE Credit Union has some amazing employees, and for Black History Month, we're proud to introduce you to some of our Black employees who provide our members exceptional experiences every day.
This is the second of two blogs showcasing some of SAFE's staff.
They have some great insights to share, so enjoy!
Marcus Webb
Assistant Branch Manager
What I love most about working for a credit union.
I did not foresee myself getting into the financial industry. I always had this mind frame around what banking was, who was associated with banking, and how these institutions operated, which made it unattractive. I think back to watching cartoons in the morning and the depiction of a banker with fat pockets taking advantage of the less fortunate. My moment of clarity came from banking with SAFE. I had become employed for the first time and needed somewhere to cash my checks and came across this credit union. A whole other realm of financial organizations opened up to me. The representatives were friendly, genuine, and asked questions to further my banking knowledge and experience.
My favorite part about my career is that I know that I have a hand in affecting change in my community. I love to work with members and find solutions to make their finances make sense to them. Finances were not a conversation in my household, so I now take that experience and look for those moments to grow my members' knowledge and build their trust in SAFE and in banking. Whether it be building credit, earning someone more money, or referring someone to establish a trust, these are all ways that I can help make finances work for people in my community.
More about me.
I've lived in Sacramento for my entire 30 years of life. In my spare time I enjoy spending time with my wife and young son. We enjoy nature, and so you will find us often hiking or biking. We also garden and care for our 11 chickens. Ultimately, I like keeping it simple and helping when I can.
One of my favorite quotes is "Don't judge each day by the harvest you reap but by the seeds that you plant."
Brittany D.
Support Specialist
What I love most about working for a credit union.
I started my career with SAFE in 2015 in our call center. Through the years I have learned an immense amount of information that has helped not only myself, but also helped me extend my knowledge to my family and friends. My favorite part of my job is being able to share that knowledge with my team as well as our members. Each day I have the opportunity to work directly with our members and connect them with loan or mortgage officers, direct them to the account fitting for their needs, or even simply provide information they may need to use their account as they wish.
More about me.
Prior to working with SAFE, I worked with furniture and lighting. Interior design is also a passion of mine. I enjoy being able to create a living space that inspires positivity and relaxation.
One of my favorites quotes is by Maya Angelou: "I've learned that people will forget what you said, people will forget what you did, but people will never forget how you made them feel."
I believe this serves as a reminder and can be used in each aspect of our lives. Another passion of mine is being a mother and wife. Although challenging at times, having children who look up to you can push you to better yourself. I believe each new day is an opportunity to enjoy life and hope I can help others enjoy theirs as well.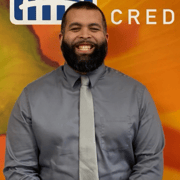 Michael Chambers
Branch Manager
What I love most about working for a credit union.
I started to work at SAFE in 2012 because I knew working for a financial institution was prestigious. I was not sure what I was going to do in life, and this seemed like a way to start figuring things out. I had applied for a position at our Elk Grove branch, and on the same day I went into the interview, a position at the Antelope Branch opened. I have lived in Antelope since I was in the seventh grade. I knew people in the community, and when I was presented with the opportunity to apply for it, I took it. The Antelope team took a chance on me, and it changed my life. During that time, I coached Pop Warner football for the Antelope Jr. Titans. I was now helping in the community financially and coaching the youth. To this day, the relationship I built with the kids I coached in the Antelope community, who are now adults, are coming to me to help on the financial side. During the time I coached and was working at the Antelope Branch, my leader helped me realize that I can also be a coach here at SAFE. I took that and ran with it.
I have worked here for nine years and worked my way from a member service representative to a branch manager at our El Camino branch. My goals are to come into work and help change people's lives. Whether it's our employees, members, or non-members, I want to provide that assistance where I can.
More about me.
I lived with my mother for the first 12 years of my life, seeing my dad every other weekend. I moved to Fort Bragg from Sacramento when I was 10, then moved back to Sacramento when I was 13 to live with my dad. My mom taught me a lot, but my dad had a huge influence on who I am today. My dad grew up in Rancho Cordova and was one of their football legends in high school. He coached and helped me grow as a young adult playing sports. He taught me a lot of life lessons while also coaching me in football. A lot that I still use today.
One thing he would tell me is that I cannot cover for everyone. I must do my job and trust that my teammates will do theirs as well. That stuck with me into the work force. I can only focus on my tasks at hand. If I try to focus on everyone else's, I will make mistakes on my own things. I can help and coach, but I need to trust that they will get things done.
My father went through a lot of struggle. He is one of the hardest workers I know. He worked in construction, leaving at 4 a.m. and coming home around 3 or 4 (sometimes later if his job was in the Bay Area). Being African American in the construction field during that era was no easy feat. Opportunities lost due to discrimination were common, but he always continued to work through it. He has helped guide me and push me to be my best no matter what circumstances are placed in front of me. He leads by example and that is what I strive to do every day in my life. I am the oldest out of five kids, and, learning from my dad to lead by example, I try to provide that same example for my siblings.
I have had other people who have always been there for me in all my endeavors. Along with my dad, my stepmom always led by example, too. She is always working on improving herself and is willing to coach and teach others to become great. She is always there when I need her to be. I can count on her for anything.
My sister has been there to help me think outside the box, always pumping me up and being the cheerleader to help me get through anything.
I have had a lot of great mentors here at SAFE Credit Union who have all helped me get to where I am at today. I am so grateful for them. They have empowered me to continue to strive. They reassure me when things do not go my way that that is a part of life and to bounce back stronger.
I enjoy sports as they have been a huge part of my life. I am a Sacramento Kings fan and a Baltimore Ravens fan. Pre-COVID, you would always catch me at a Kings game with my dad or friends, going to the movies, or having a game night with family. We, also, as a family, have an annual Disneyland trip.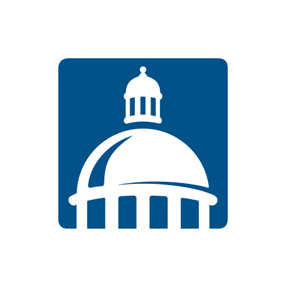 SAFE
SAFE Credit Union has served its members with integrity, exceptional service, innovative products, and progressive technology since 1940.