One of the many, many things I enjoy about working for SAFE is the company culture. I consider myself very lucky to work for a service-oriented organization that values camaraderie and prioritizes giving back to the community. It also doesn't hurt that our executives don't take themselves too seriously and are willing to do some pretty wacky things for a good cause.
Earlier this month, SAFE held a half-day employee fair at our corporate headquarters in Folsom. The event was just one element of a larger, company-wide fundraising campaign benefiting Make-A-Wish® Northeastern California and Northern Nevada. I'm pleased to say the campaign was extremely successful – as noted in our recent press release, SAFE raised nearly $20,000 to grant the wishes of two young girls with life-threatening medical conditions:
5-year-old Gracie, who requested a trip to Disneyland to meet Mickey Mouse
16-year-old Jaci, who will meet her favorite musical artist, Shawn Mendes
Not only did we make these dreams come true but we had a great time doing it!
I always enjoy when companies offer a little peek behind the curtain – so I thought you, our valued members, would like to see what an exceptionally fun day at SAFE looks like. Below are several pictures of the employee fair, which included a chili cook-off judged by Make-A-Wish Foundation and SAFE representatives, a cornhole tournament, and a popular executive dunk booth. Several AVPs and VPs, along with three C-level executives, happily took the cold-water plunge for a good cause. I'm sure you'll agree the photos speak for themselves. Enjoy!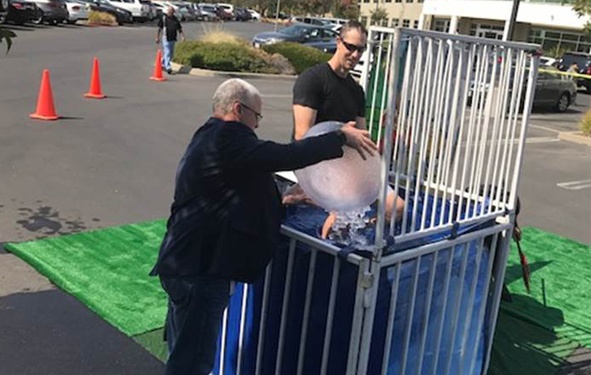 Paul Hersek, VP of Marketing, couldn't resist dumping a bowl of ice into the tank before Chris Harris, CFO, was dunked for the first time.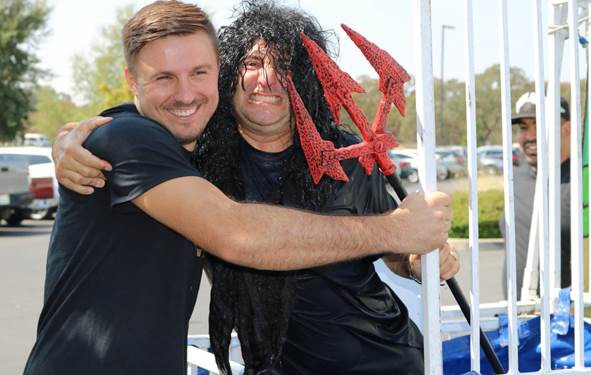 Sergey Prikhodko (Operations Process Analyst) dunked Jim Allen (COO and Poseidon for the afternoon) – repeatedly!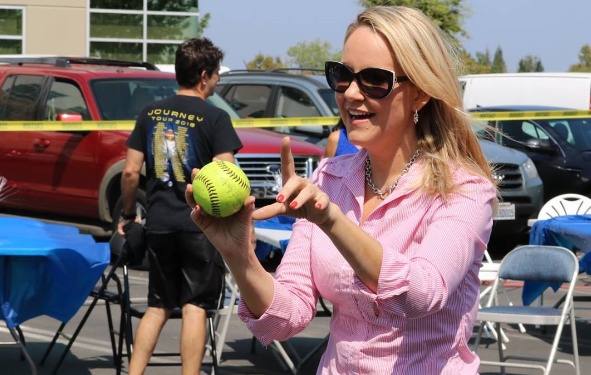 Faye Nabhani, CCO, egging on a dunkee.

So, so close!

"Princess Jasmine" before her first dunk. Kristen Holihan, our Business Banking Manager, was a real trooper!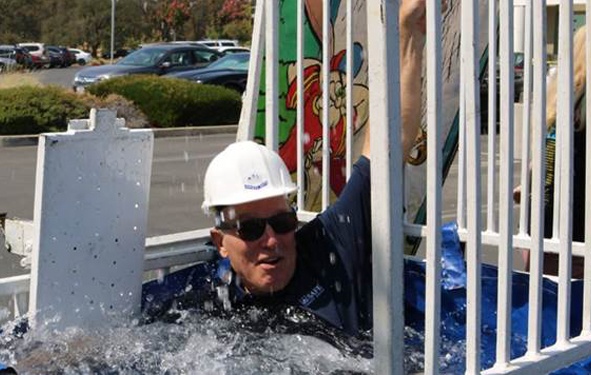 Our new CIO, Eric Wilson, was shown no mercy!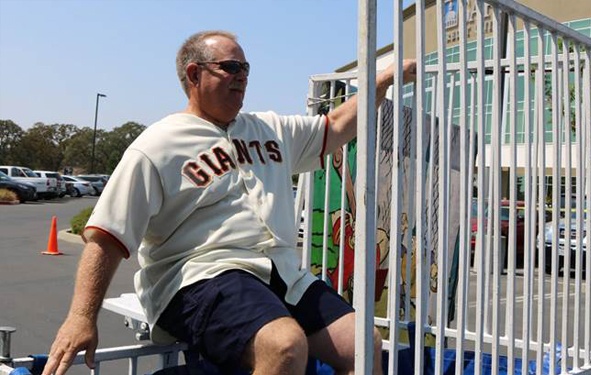 Our President and CEO Dave Roughton – before taking the plunge.

"Breaking Bad" inspired chili cook-off team. From left to right: Janine Southwick (AVP, Regional Sales), Monica Waters (North Natomas Branch Manager), Tai Ashraf (Citrus Heights Branch Manager), and Louis Mariner (Hazel Branch Manager).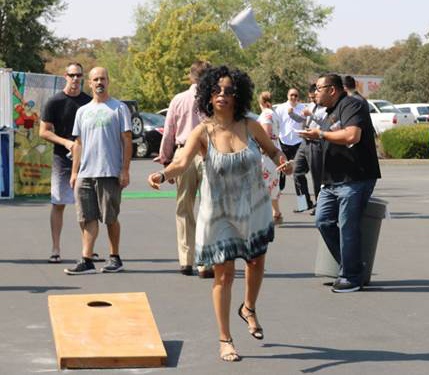 Cornhole tournament in progress.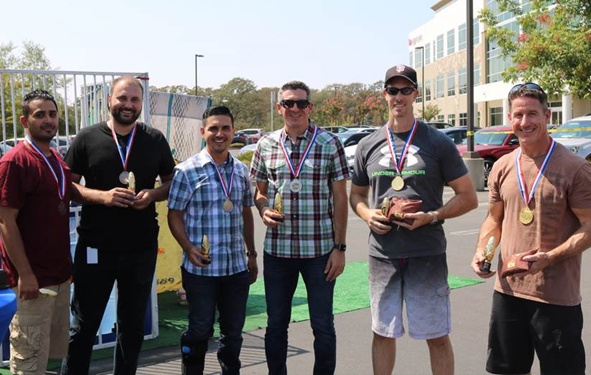 Corn hole champions:
1st: Starchsky & Husk (Chris Harris & Peter Ham – at right)
2nd: The Hole Enchilada (Michael Smith & Enrique Tellez – middle)
3rd: Millenialz (Vedad Muhic & Zelibuddin Niazi – at left)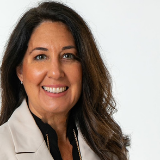 Amanda Merz
Amanda is the Community Impact Manager for SAFE and is responsible for ensuring that the organization's mission to give back is fully realized.