Congratulations to the winners of Your SAFE Credit Union Story Facebook Contest!
We asked members to share their favorite stories about SAFE and how we've been a part of their lives. We heard from many of you who shared how grandparents opened your first accounts with us. How we helped many build their credit. Buy their first homes. Get their first cars. And restore their faith in banking once again.
Here are what the winners of the contest shared with us. You can find all the touching stories at https://www.facebook.com/safecu/. Also, we'll be sharing more of your stories throughout the year here on SAFE's Beyond Banking blog as we celebrate 80 years of serving YOU.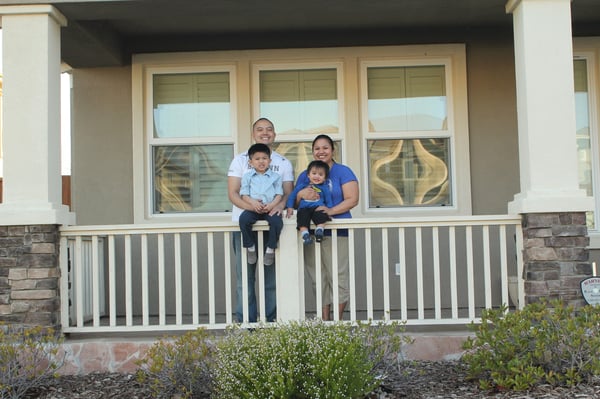 Randy V.
In 2012 I was a new doctor fresh out of residency. The two years during my medical training, I vowed to my wife and toddler that I would get them into their dream house. Fast forward two years later, the month I finished my medical training and started my new job, we put an offer on a house. Despite my 750+ credit rating, the combination of my debt-to-income (mostly from student loans activating) many banks quoted higher rates compared to the competitive market rates at the time. Also applying for a jumbo loan only added another hurdle. I worked tirelessly with a couple of banks but the in-hand asset requirements beyond my down payment edged me out of some desirable loan options. A banker I worked with introduced me to Brandi Schaefer, a loan officer in one of the Sacramento offices. Over the course of a couple phone conversations and emails, she secured me a very competitive rate and term. My 30-day escrow became a reality, and seven years later I still live in the dream home I promised my family. My experience was so positive, I referred my colleague (with a similar situation) a month later and he closed escrow with equal ease. Thank you, SAFE CU, for allowing me to keep my promise to my family! (Picture from seven years ago shortly after moving in).
Sarah M.
I started with SAFE Credit Union in May 2013 - after nearly a decade of headaches and unnecessary fees with Bank of America. I was thrilled to have a no restrictions checking/savings account. As I am growing up, SAFE is still the first credit union I think of when I consider loans, credit cards, and savings accounts. I am happy to say I will be able to roll over a former 401(k) into a personal IRA and then use that as a down payment toward a house. I am so excited for this next step in my life. If it wasn't to the helpful staff at SAFE, I wouldn't even know this was an option! Thank you, SAFE, for always helping me see the possibilities are endless!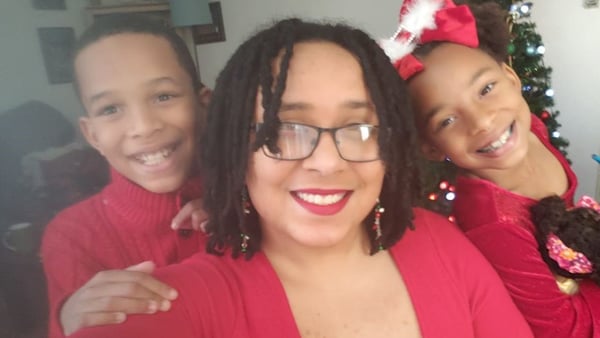 Tati A.
Man, so I have had bad experiences with banks in the past so I went a lot of years without having a bank account. Then one day my guy was telling about his experience with SAFE and convinced me to sign up. So I went in about four years ago or so and the ladies at my location were all so helpful and patient. The agent who signed me up broke down every question I had so I wasn't confused, got my kids their own savings account going, got me my first secured card to help my credit and has me ready to open a retirement account as well I haven't been stressed at all about bank things since I have been with them. I'm always taken care of, and I don't ever plan on leaving. Finally ending my 20s feeling like a confident adult!
Chelle C.
I am extremely thankful to SAFE Credit Union for their help. I reached out to their great staff as I wanted to adopt and knew I needed access to funds to do so. They were kind, compassionate, and shared my excitement with me. They quickly set me up with a line of credit and I was able to have peace of mind financially while I went through my process. I am now the mother of two additional daughters.
Madalyn G.
SAFE has been amazing to our family! They have been on top of our accounts when it came to fraud charges! They have caught it before us, which is AMAZING because ain't nobody got time for that! Happy 80th SAFE! 80 is the new 60 (or something like that😆)
Lissalynn M.
I just joined SAFE credit union almost one year ago next month! I was trying to find a bank that I can trust and that wouldn't give me the runaround on fees or perks. Just a bank I can trust. I've had nothing but an amazing experience with SAFE. You guys literally live up to the name of SAFE. Calls with fraud protection right after a purchase is made, which makes me feel so secure. My babies have their own savings accounts with SAFE and I can't wait for them to experience a bank that they can trust. I wouldn't have chosen anyone else. I got a Sprint reward through them and helped me buy my babies Christmas presents!
Francine A.
My story isn't just my personal story, it is the family history story with SAFE started out with my mom who is the first In our family to join SAFE at the age of 72 years and continued as a customer until age 95. She not only told me about SAFE and I joined then it was one of my sons who joined then the other and then my grandson and my granddaughter for the whole family history with SAFE. I have used SAFE for a car loan and business account. The family will continue to use SAFE.
Susie H.P.
Over 50 years ago my parents first introduced me to the credit union by taking me and my siblings there to open our first savings accounts when I was just a preteen. After my first job I opened my first checking account and continued with SAFE through my state of California career even though Golden 1 was the state employee bank of choice for most employees. All my four kids and 10 grandkids have all had accounts so we are now up to four generations of SAFE members in our family. Just last week I had to close my father's account he had for about 60 years since the early 1960s and the only reason is he died. (age 96) Thanks for being there for us all these years!
A big thank you to everyone who shared your stories with us and our Facebook audience. We look forward to serving you and your families for years to come.
To find out how SAFE puts YOU first, go to https://www.safecu.org/about/join-safe.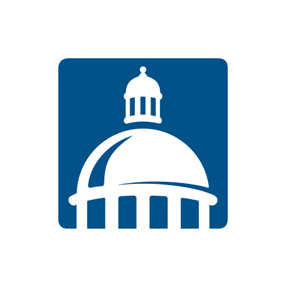 SAFE
SAFE Credit Union has served its members with integrity, exceptional service, innovative products, and progressive technology since 1940.