Credit unions have been around since the 1840s. Today there are 68,000 around the world. They serve more than 230 million members in 109 countries with combined assets of $1.7 trillion.
In the United States, there are over 5,000 credit unions spread across all 50 states. So if you're not already a member of a credit union, chances are that you've at least seen or heard about one.
Yet surprisingly, after nearly 170 years of existence, many people still don't know what credit unions are.
What is a credit union?
Simply put, a credit union is a financial institution where you do your banking. But unlike a traditional bank, it is:
Not-for-profit: Like any business, a credit union needs to make enough money to pay for operations and expenses. But when a credit union does make a profit, the money is returned to members in the form of reduced fees, higher savings rates, and lower interest rates on loans.
Owned by members: Banks are owned by shareholders and banks' primary goal is to make them happy. Unfortunately, that can mean serving shareholders at the expense of their customers. On the other hand, credit unions are owned and controlled by their members – people just like you. And becoming a member is pretty easy. Most times, you can become a member based on your employer, family, geographic location, or membership in a certain group (place of worship, school, labor union, etc.). With so many credit unions available today, you're sure to qualify for one near you.
Cooperative: Credit unions exist on the principle of "people helping people." They serve their members by creating a safe place to save and borrow money at reasonable rates.
Community-focused: Credit unions are part of a community and are passionate about participating in community causes and volunteering for local charities. They also provide financial education for their members and the community, helping people understand financial basics.
Credit Unions vs. Banks
| | |
| --- | --- |
| Credit Unions (Us) | Big Banks (Them) |
| Not for profit | For profit |
| Earnings returned to members through free ATMs, better rates, lower fees | Earnings go to outside stockholders |
| One member, one vote | Shareholders can have many votes based on number of shares owned. |
| About 30,000 surcharge-free ATMs | Fees for other ATMs |
| Local, community based | Many are national |
| Answer to members | Answer to shareholders |
SAFE is Sacramento's credit union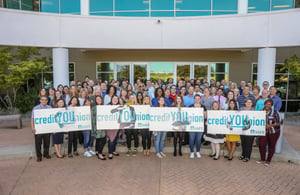 Since 1940, SAFE has served the Sacramento region with integrity, quality service, innovative products, and progressive technology. We're helping more than 220,000 members create financial well-being to help them enjoy their life.
If you live, work, or worship in Sacramento, Placer, El Dorado, Yolo, San Joaquin, Contra Costa, Solano, Yuba, Sutter, Butte, Nevada, Alameda, and Amador counties, you're welcome to join the SAFE family.
SAFE facts
Membership open to everyone who lives and works in the Greater Sacramento area
Easy to join! Sign up online at safecu.org, at a branch, or call (800) SEE-SAFE
Lower rates on home and auto loans
Higher dividends on savings
Cutting-edge tech with SAFE Online Banking and Mobile App
Check out the many benefits of membership and consider becoming a SAFE member today.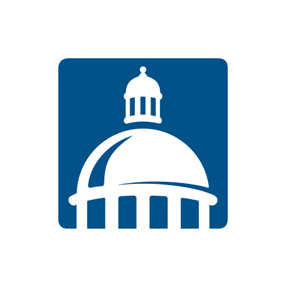 SAFE
SAFE Credit Union has served its members with integrity, exceptional service, innovative products, and progressive technology since 1940.