The origins of St. Patrick's Day actually started out with a story of kidnapping and slavery. St. Patrick was born Maewyn Succat in AD 387 in Roman Britain (he wasn't Irish!), taken into slavery, and brought to Ireland in his teens. History states that he confronted the Druids at Tara and abolished pagan rights, making Christianity widespread in the area. He became a bishop and used the three-leaf clover, or shamrock, to explain the Holy Trinity. After his death, he was named as Ireland's patron saint. Although the celebrations in Ireland were understated, Irish immigrants to America created the bigger events and parades that we know today as a way to connect with their roots after their move.
Here at SAFE, we thought it would be fun to see what area events are happening to celebrate not only St. Patrick, but what it means to be Irish!
---
Harris Center presents St. Patrick's Day in Ireland
March 15 @ 7:30 p.m.
Harris Center
10 College Parkway, Folsom, CA
916-608-6888
The producer of An Irish Christmas and An Irish Hooley offers Folsom an authentic St. Patrick's Day celebration, with "rip-roaring music, song, and dance…a great Irish night" (Irish News & Entertainment). This treat for the whole family features champion dancer Connor Reider (The Chieftains; Celtic Fyre), plus the Kerry Voice Squad & Traditional Band. Together, they'll transport you to the Emerald Isle and you'll leave Stage One with a jig in your step!
---
Old Sacramento St. Patrick's Day Parade
March 17 @11:30 a.m.
Old Sacramento, CA
One of the largest and most colorful parades in Northern California unites all cultures. The parade, which will step off at 1:00 p.m. will start at Neasham and Front Streets and will proceed throughout the national historic landmark district. Join the fun by watching hundreds of marchers dressed in green create a colorful spectacle on St. Patrick's Day. The family will have fun watching the Irish dancers dressed in elaborate Celtic costumes, marching bands, and bagpipers. More than 35,000 people turned up for the celebration in 2017!
---
St. Patrick's Day Fundraiser at Fountainhead Brewery
March 17 from 5:00 p.m. - 8:00 p.m.
Fountainhead Brewing Company
4621 24th Street, Sacramento, CA
Gerine Williams 916-452-5356 ext. 2422 or gwilliams@nwsac.org
Join us Saturday, March 17th at The Fountainhead Brewery for a St. Patrick's Day fundraiser! With each ticket you receive a delicious Corned Beef and Cabbage dinner provided by award winning BBQ masters Pipin' Hot Smokers! Fountainhead Brewery will also be brewing up a special limited Irish Stout for the event. You do not want to miss this! Get your tickets today for the great price of $15! A limited number of tickets will be available at the event for $20. 100% of all dinner purchases and $1 of all beer purchases will be donated to the Oak Park Farmers Market. This event is open to the public - come out for a good time!
---
St. Patrick's Day Dance
March 17 from 7:00 p.m. - 11:00 p.m.
Carmichael Presbyterian Church
5645 Marconi Ave, Carmichael, CA
(530) 878-8606 for questions or tickets
Come check out the dance put on by the Christian Singles Network! Wear something green (or not) and dress nicely casual. There will be a dance lesson starting at 7:10 p.m. and a DJ will jam the rest of the night away. Price includes hors d'oeuvres and non-alcoholic beverages. There is a large dance floor and free parking.
---
St. Patrick's Day Party at deVere's Irish Pub
March 17 from 9:00 a.m. - 2:00 a.m.
deVere's Irish Pub
1521 L Street, Sacramento, CA
Join us on St. Patrick's Day for our yearly tradition and celebration at an authentic Irish pub. We'll be opening early at 9:00 a.m. so you can enjoy our amazing Irish coffee, Sacramento's largest whiskey collection, pints of Guinness and our famous Corned Beef and Cabbage all day.
We are Sacramento's St. Patrick's Day destination! Invite your friends and we'll see you at the pub!
---
So get out there, have some fun, and be safe! And remember, keep calm and wear green!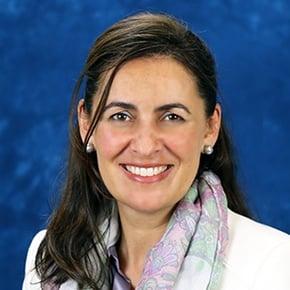 Anca Green
Anca Green is a senior communications specialist at SAFE Credit Union within the marketing department and has focused on writing for much of her career. She's passionate about the creative process and seeing a big picture vision come to fruition. After hours, she enjoys spending time with her two daughters and husband.