Almost the instant that snow hits the ground, kids are off. Bundled up in coats and hats, they rush to hilly slopes and deep banks, with parents following close behind. Upon arriving at the destination, they drop to the ground and slide down, feeling the wind rush up against their face.
With the hope of many snow days to come (hear that, Mother Nature!), here's a list of some of the best sledding spots just outside Sacramento – along both Hwy. 50 and Hwy. 80.
---
Highway 80 Sledding Spots
Playland Tubing At Boreal Ridge
19749 Boreal Ridge Rd., Soda Springs, CA 95728
(530) 426-3666
Hours: 10 a.m. – 4 p.m.
Cost: varies
Located at the far end of the Boreal Ski Resorts parking lot, this tubing hill provides quality equipment, wide, groomed lanes, and no obstacles. This is better for big kids though since little ones are not permitted to ride on laps.
10244 Soda Springs Rd., Soda Springs, CA 95728
(530) 426-3901
Hours: Weekdays 10 a.m. – 4:00 p.m., check schedule for open days
Cost: varies
While Soda Springs Resort, near Truckee, offers skiing and snowboarding, there's a special focus on family snow play there. They offer tubing for everyone at Tube Town and plenty of snow play for the little ones at Planet Kids – a snow playground for youngsters ages 8 and under with tubing, snow hills to climb, ski and snowboard lessons, and more. If that's not enough, they also have mini snowmobiles for kids ages 6 to 12. You can also grab lunch at the on-site restaurant.
725 Granlibakken Rd., Tahoe City, CA 96145
(530) 659-7453
Hours: Open daily from 9 a.m. – 4:30 p.m.
Cost: $16 per person, per day (includes saucer rental); free admission for children 4 and under
Granlibakken Resort, located near Tahoe City, offers a dedicated sledding hill and snow play area – a perfect place to spend a winter day. The resort is celebrating 95 years of winter fun, making it the perfect time to check them out!
---
Highway 50 Sledding Spots
Hansen's Snow Tube And Saucer Hill
1360 Ski Run Blvd., South Lake Tahoe, CA, 96150
(530) 544-3361
Hours: 9 a.m. to 5 p.m.
Cost: Ages 5 and up – $20 per person, per hour (includes use of tube and saucer); 4 and under – free with paying adult
This 400 ft. groomed snow tube park runs a bit pricey but is worth it! With high walls, a small hill to stop you, and a walkway back to the top, it's a great thrill ride for the young – and not so young – in the shadow of Heavenly Valley Ski Resort. No need to bring your own gear, they supply it. And, with tandem chutes, you can race side by side.
21200 Hwy. 50, South Lake Tahoe, CA 96151 (top of Echo Summit, 2.8 miles east of Sierra At Tahoe ski resort)
(530) 577-4352
Hours: Weekdays, 10 a.m. – 4 p.m..; weekends and holidays, 9 a.m. – 4:30 p.m.
Open 7 days per week through April, weather permitting
Cost: $35 per vehicle entrance fee (includes parking)
Pack your sleds, shovels, buckets, and carrot nose to enjoy Adventure Mountain's 40 acres of winter wonderland, featuring a groomed sledding hill and plenty of room for snow play. Enjoy one of the multiple downhill runs divided into beginner, intermediate, and advanced. If you happen to forget something, or don't feel like packing a lunch, there's a snack shack and store for purchasing snow-play necessities.
1111 Sierra at Tahoe Rd., Twin Bridges, CA 95735
(530) 659-7453
Hours: Weekdays, 10 a.m. – 4:30 p.m.; weekends, 9 a.m. – 5 p.m.
Cost: varies
Let the people at Sierra-at-Tahoe Resort do all the work while you and your family have fun! Take a ride down the two lift-accessible tubing lanes that have a start deck for easy take-off with a gentle stop at the bottom. Getting back to the top is easy – just lay back and relax while the rope tow pulls the tube to the start deck!
---
Tip: Consider getting a Sno Park pass through the California State Parks [ohv.parks.ca.gov]. It's a great, cost-effective way to enjoy the Sierras, giving you access to nearly 20 snowy areas in Northern and Central California. Seasonal passes valid from Nov. 1 to May 30 will run you $25. The day use fee is only $5.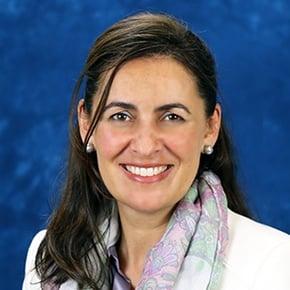 Anca Green
Anca Green is a senior communications specialist at SAFE Credit Union within the marketing department and has focused on writing for much of her career. She's passionate about the creative process and seeing a big picture vision come to fruition. After hours, she enjoys spending time with her two daughters and husband.